Published by Dana Vogel on 21st Jul 2015
Take $10 off Each Level II Duty Holster with code "10OFF2" EXPIRED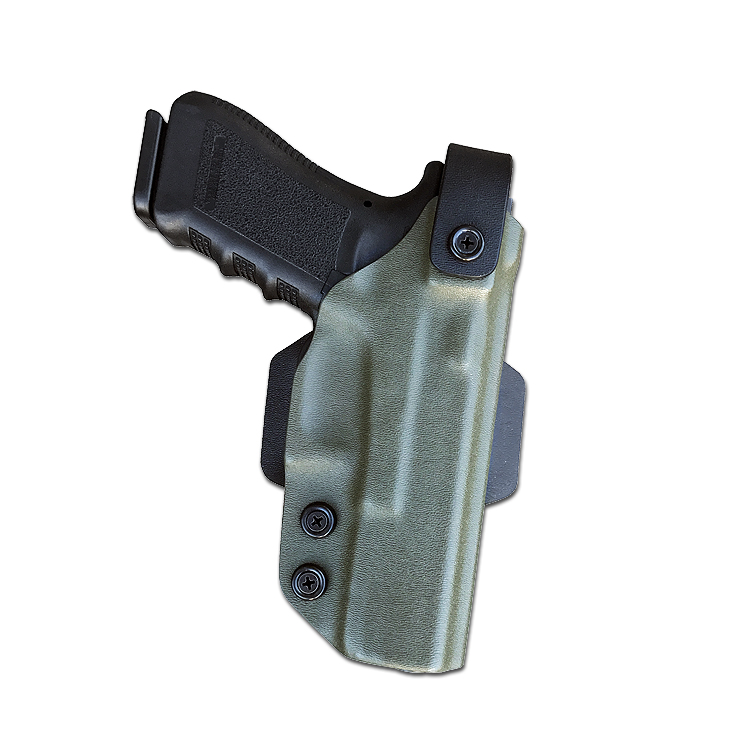 Please contact us for the Law Enforcement/Military Discount.
Highest Quality USA Made Material:
Our Custom Level II Retention OWB Holsters are hand crafted in the USA from .093" Boltaron/Kydex and molded to each firearm for a perfect fit and fastened using a combination of Melonite coated chrome Molly steel and Black 316 INOX Stainless Steel hardware that will not rust.Better

Design:
Our higher quality USA made Material covers all the essentials- including the magazine release and trigger- as any holster should. Also featured is our Adjustable Military Grade Rubber Retention System that allows you to adjust the retention with a Philip's head screwdriver. Retention hardware comes pre-coated with a shock adsorbing thread weld to prevent screws from backing out.Lifetime Warranty!
The second level of retention is our ever reliable thumb throw retention system. This system consists of a rotating hood held in the upward position by a molded detent, giving it a similar feel to the tight operating safety on an AR-15 variant rifle. Our thumb throw is a completely manual system with no springs or buttons waiting to break or fall out. These hoods are custom made to your holster, unlike the generic one-size-fits-all ejection molded pieces used on other Duty Holsters.
Be sure to checkout out our OWB Magazine Carriers, as well as our IWB Holsters for your backup gun. Have a light/laser attachment? Check out our Light bearing Duty Holster.
Visit our Custom Kydex Level II Duty Holster page to build yours now!