Published by Dana on 31st Jan 2017
Here are some of the most recent Custom Kydex Holsters shipping out!
Glock AIWB Appendix Holster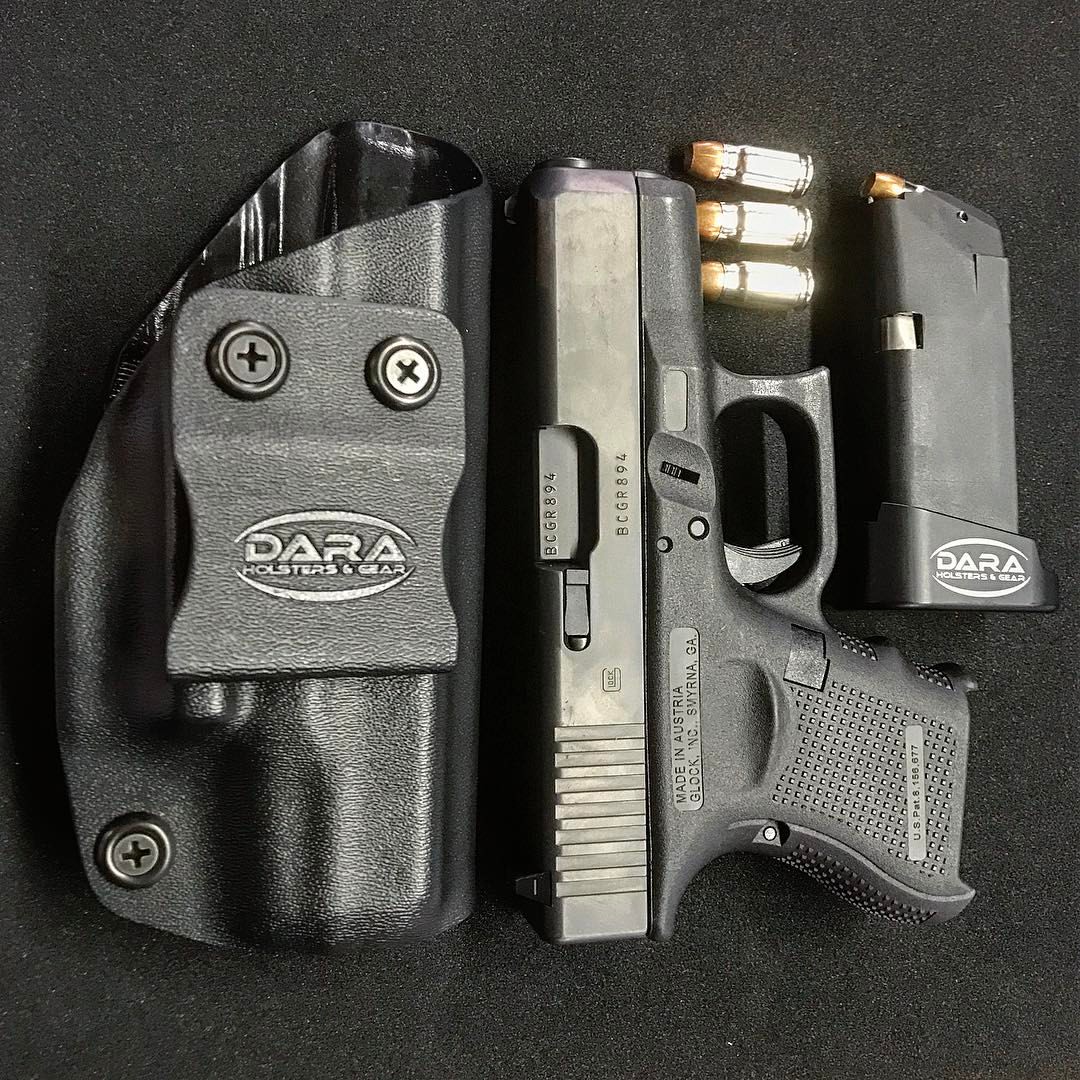 This Glock 33 AIWB Holster has a mid ride height and straight cant angle. As you can see under the clip on the left side, there is a bar like structure indicating that the customer chose to opt in for the wedge. The wedge tilts the belt attachment in a way that pushes the grip into the body to prevent printing. This acts like the injection molded claw that most companies use, without the downside of cheap materials and added bulk.
Custom Kydex IWB Holster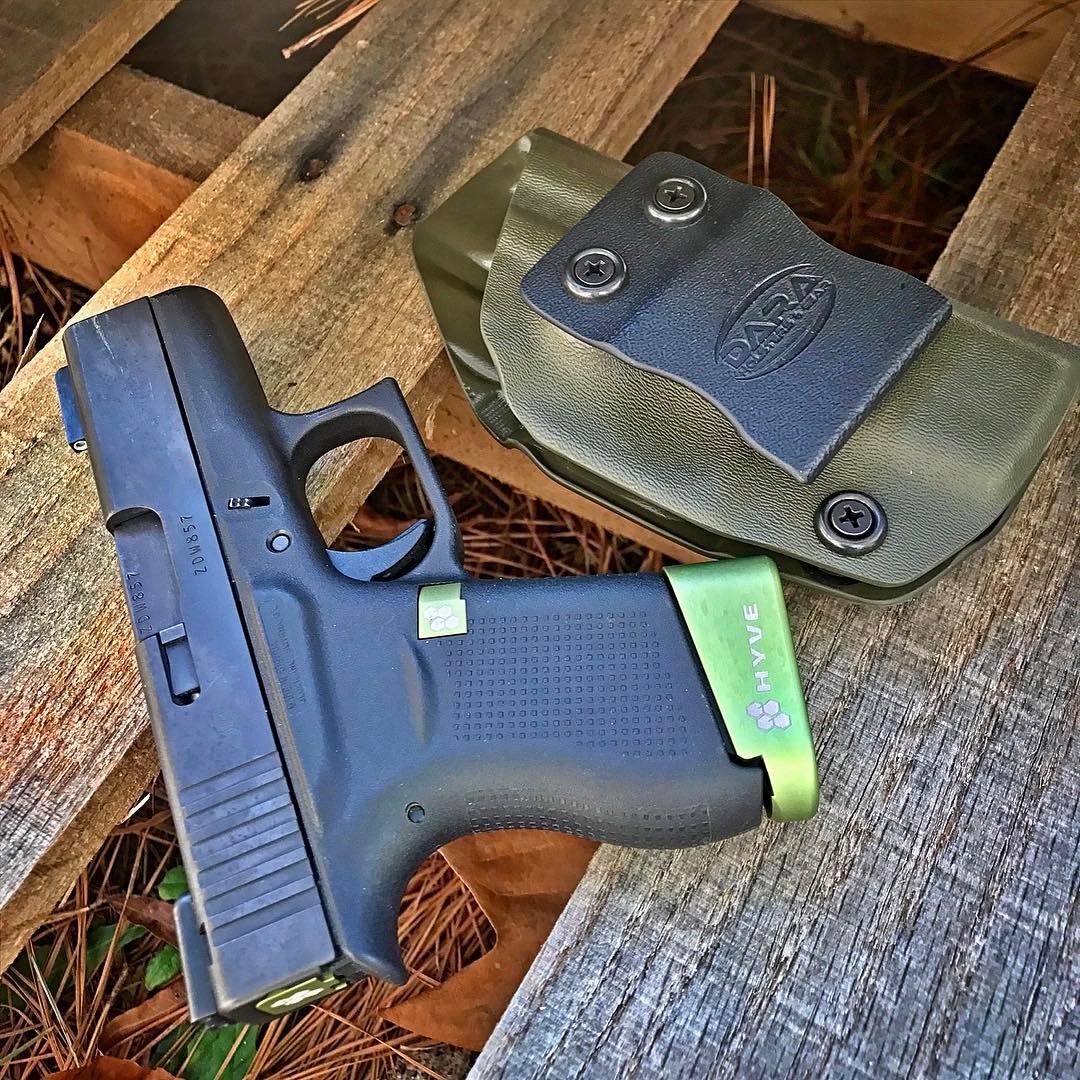 Here is the Custom Kydex IWB Holster for a Glock 43. All of these Green G43 upgrades can be found here. The holster has a 7.5° reverse cant angle, paired with a high ride height.
AIWB Holster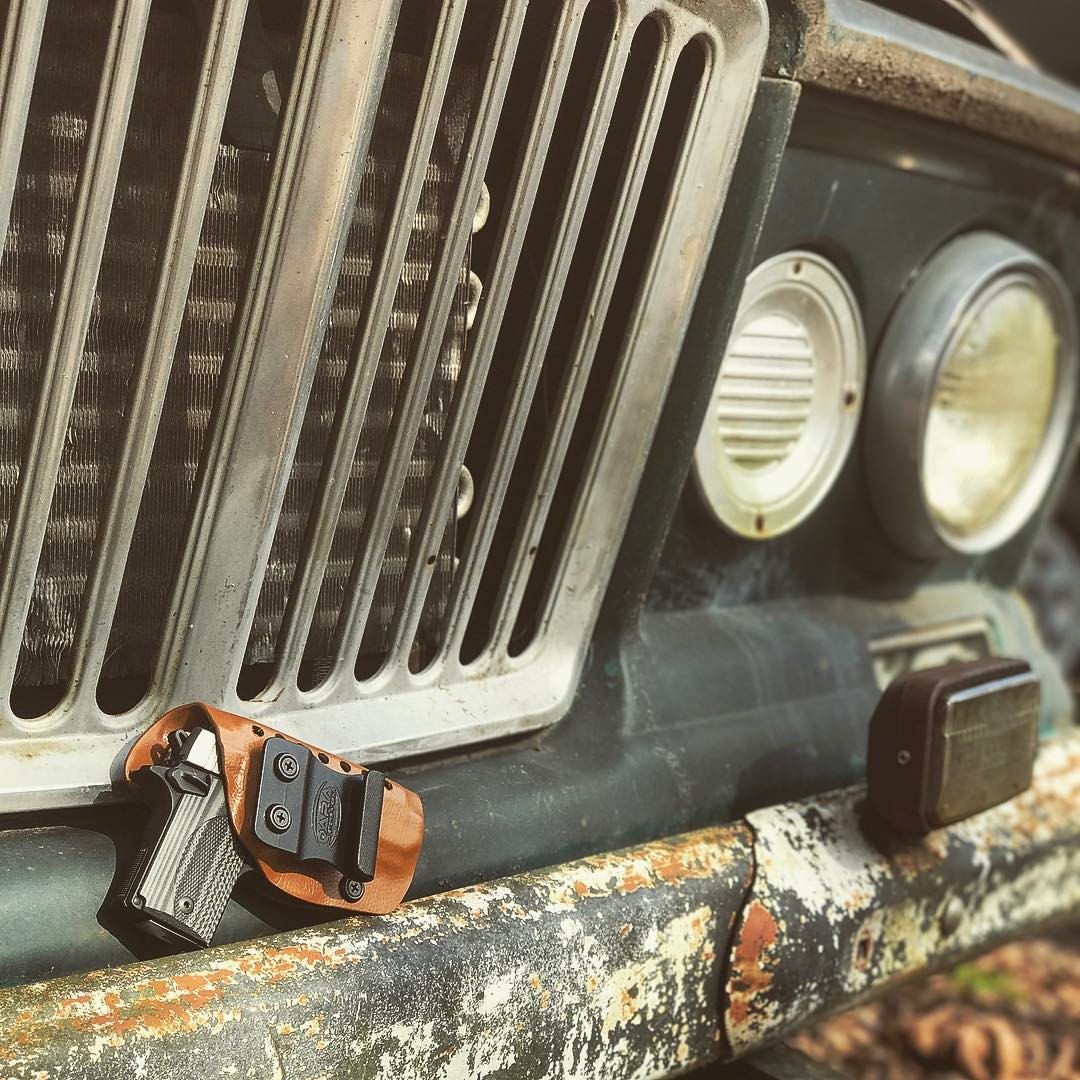 Here's the Modular Appendix Rig without the attachment mag carrier. It's a mid ride with a straight draw. Natural Leather Texture paired with a black j-hook on a 1969 J2000 Jeep Gladiator.
RMR cut OWB Holster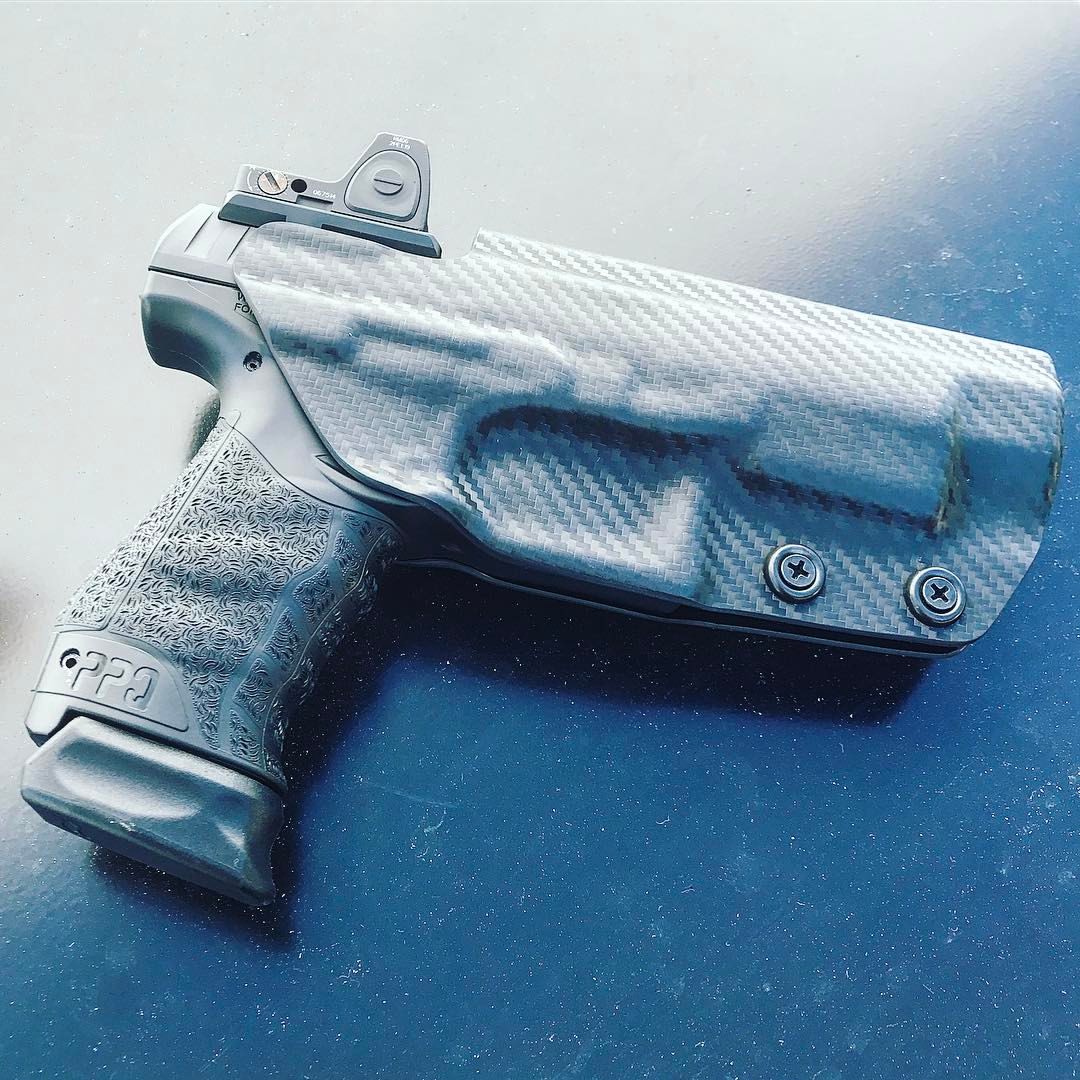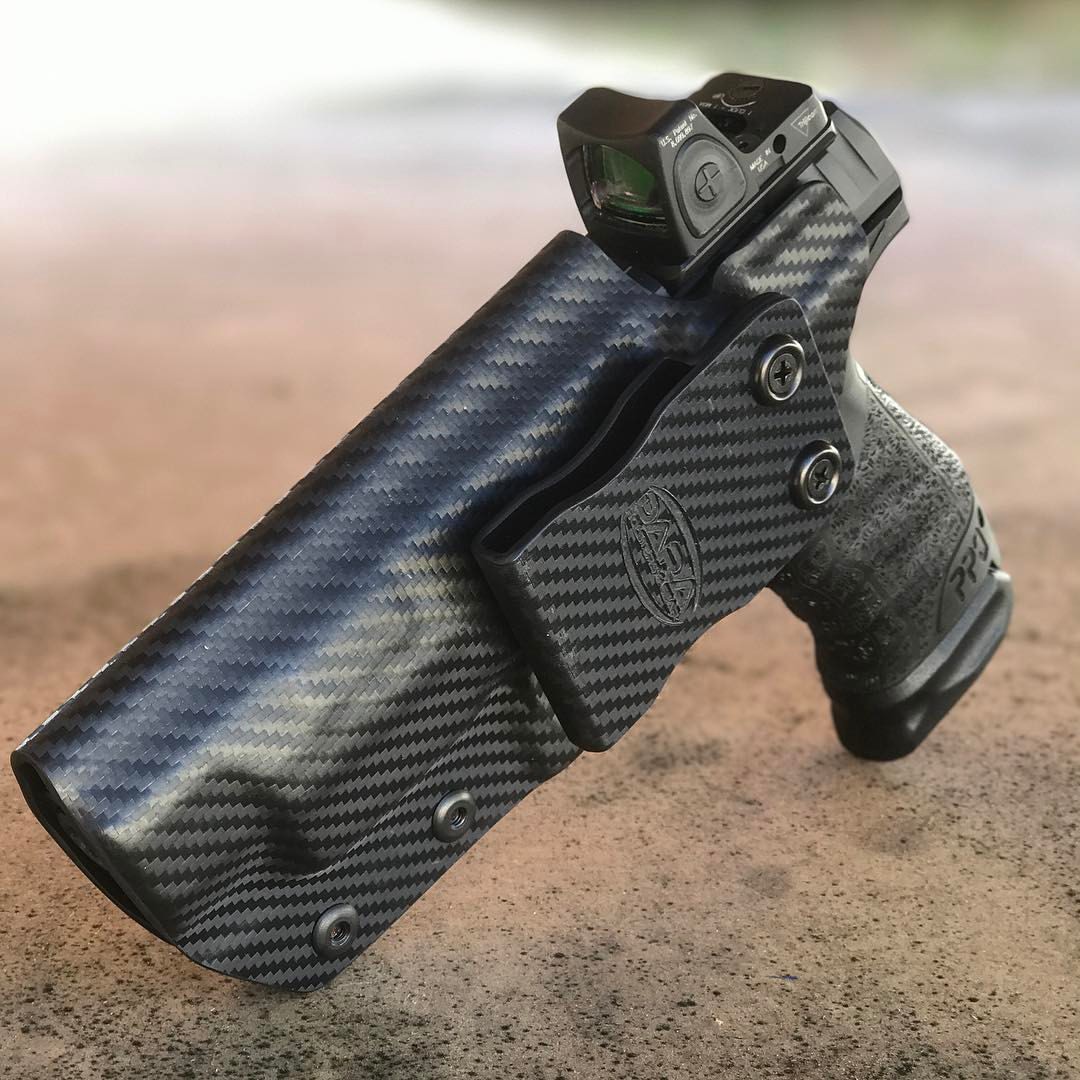 It seems like I post this same holster every week, but we just sell that many of them. These are actually two different orders, one has a regular 1.5" belt loop and the second has a 2" loop. This is the Black Carbon Fiber Texture RMR cut OWB Holster for the Walther Q5 Match. If you're on the fence about this gun- get it. It's amazing!