Published by Dana on 28th Nov 2016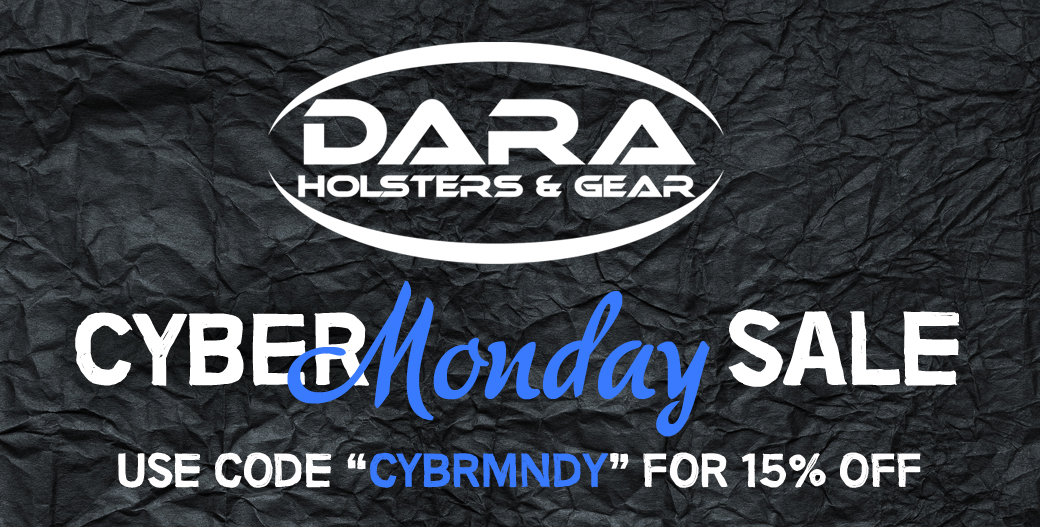 Sale details:
Buy 1 Single Mag Carrier and get the 2nd for $15!
Quick Ship RAM Mount Holsters and Mountable Standard Holsters start at $50!
All Quick Ships are $45!
T-Shirts are 25% off until Monday!
All Women's Concealed Carry Shorts & Leggings are $10 off!
Take 15% off all Custom Holsters, Double Mag Carriers, and Holster + Mag Carrier Combos. with code "CYBRMNDY".
Light + Holster Packages excluded.

Please keep in mind that due to Holiday volume, lead times are not guaranteed. We are currently running behind with all light/laser bearing holsters right now, please be patient with us as we are working overtime to get everything out to you! Thank you!