Published by Dara Holsters on 8th Mar 2021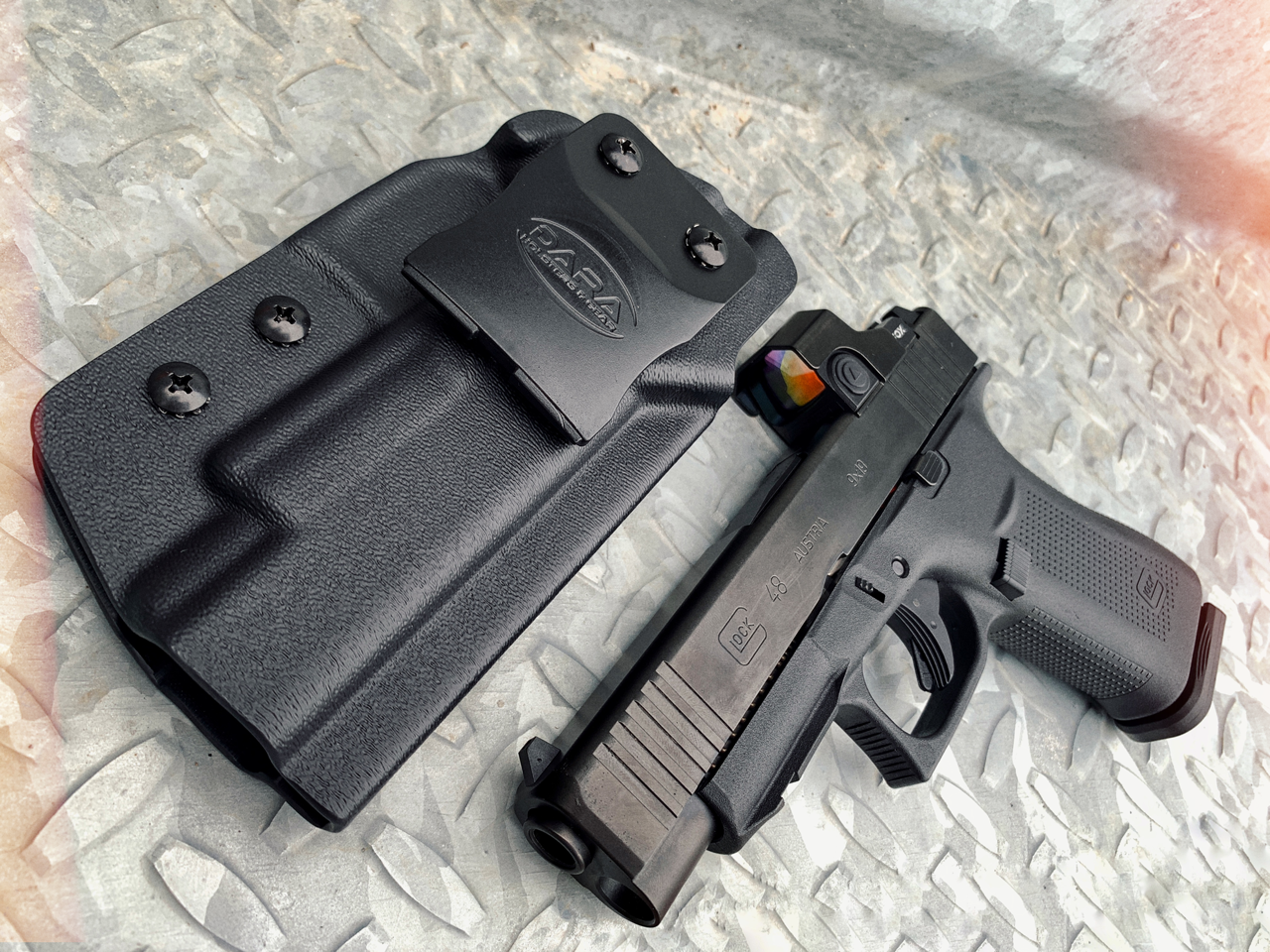 From the GLOCK website:
G48 MOS

Chambered in 9x19 the G48 MOS features slide cuts designed for specific micro-optics and the GLOCK Slim Mounting Rail for mounting accessories. The perfect tactical partner with increased concealability.

The G48 MOS is of similar length and height as the compact size G19 but has the well-known GLOCK Slimline design with the reduced width of the pistol for perfect carrying comfort.

The frame features the GLOCK Slim Mounting Rail for mounting tactical accessories and incorporates elements of the Slimline series such the short trigger distance, a frame with a built-in beavertail, a reversible magazine catch and the incredibly accurate, match-grade GLOCK Marksman Barrel (GMB) of the Gen5 series. The G48 Rail also features precision-milled front serrations.

The slim magazine is built in reliable GLOCK style, it has an orange magazine follower for higher visibility and is specifically developed to ensure the 10rds magazine capacity.


Note: The G48 with the Modular Optic System (MOS) does not come with adapter plates.
We now offer holster options for the NEW Glock 48 MOS with rail and Glock 43X MOS with rail. Please note that holsters meant for the Glock 48 (no rail) or standard Glock 43X (no rail) will not fit these new models.
Check out our Optics Ready IWB Holster for the Glock 48 MOS: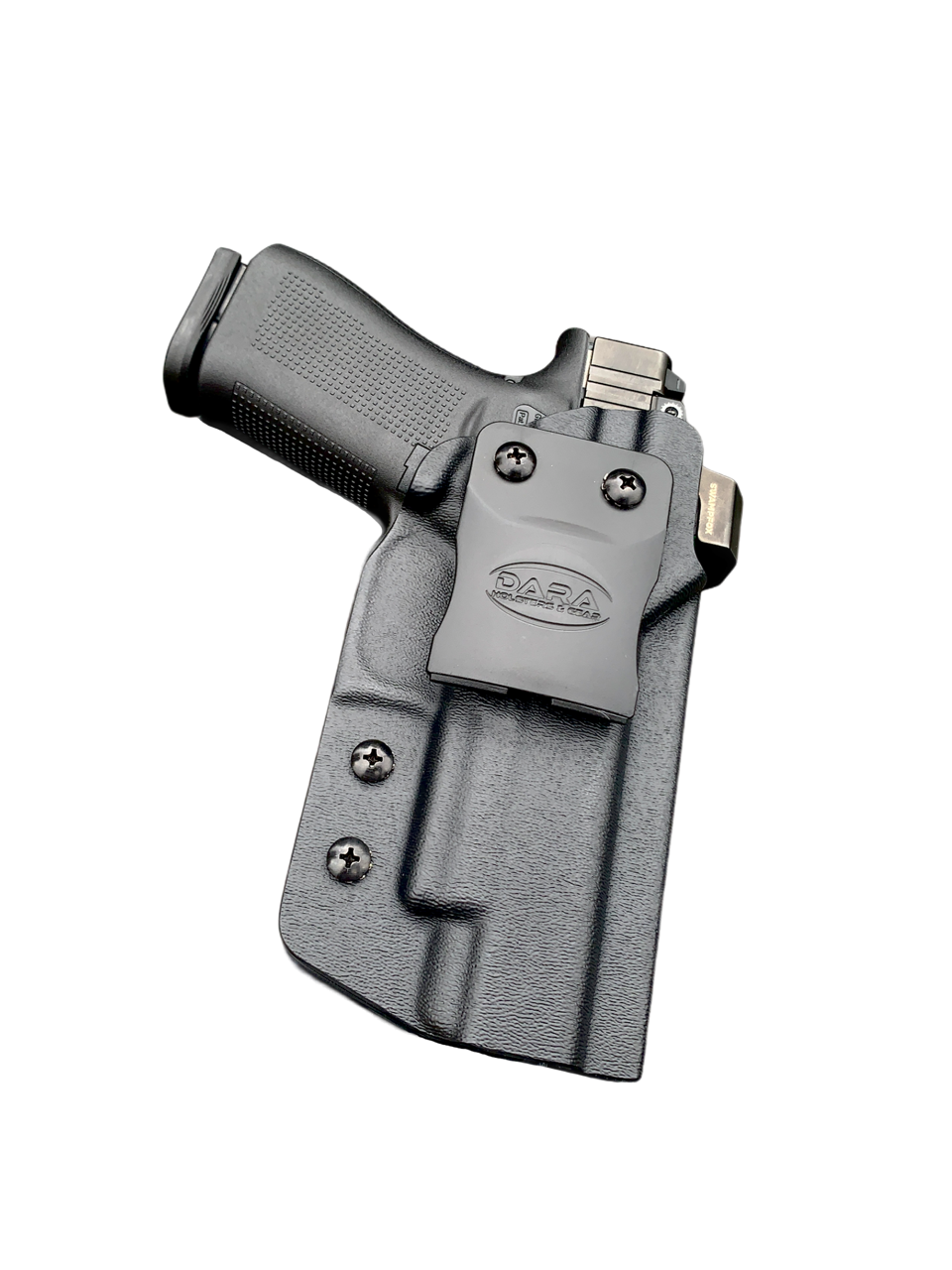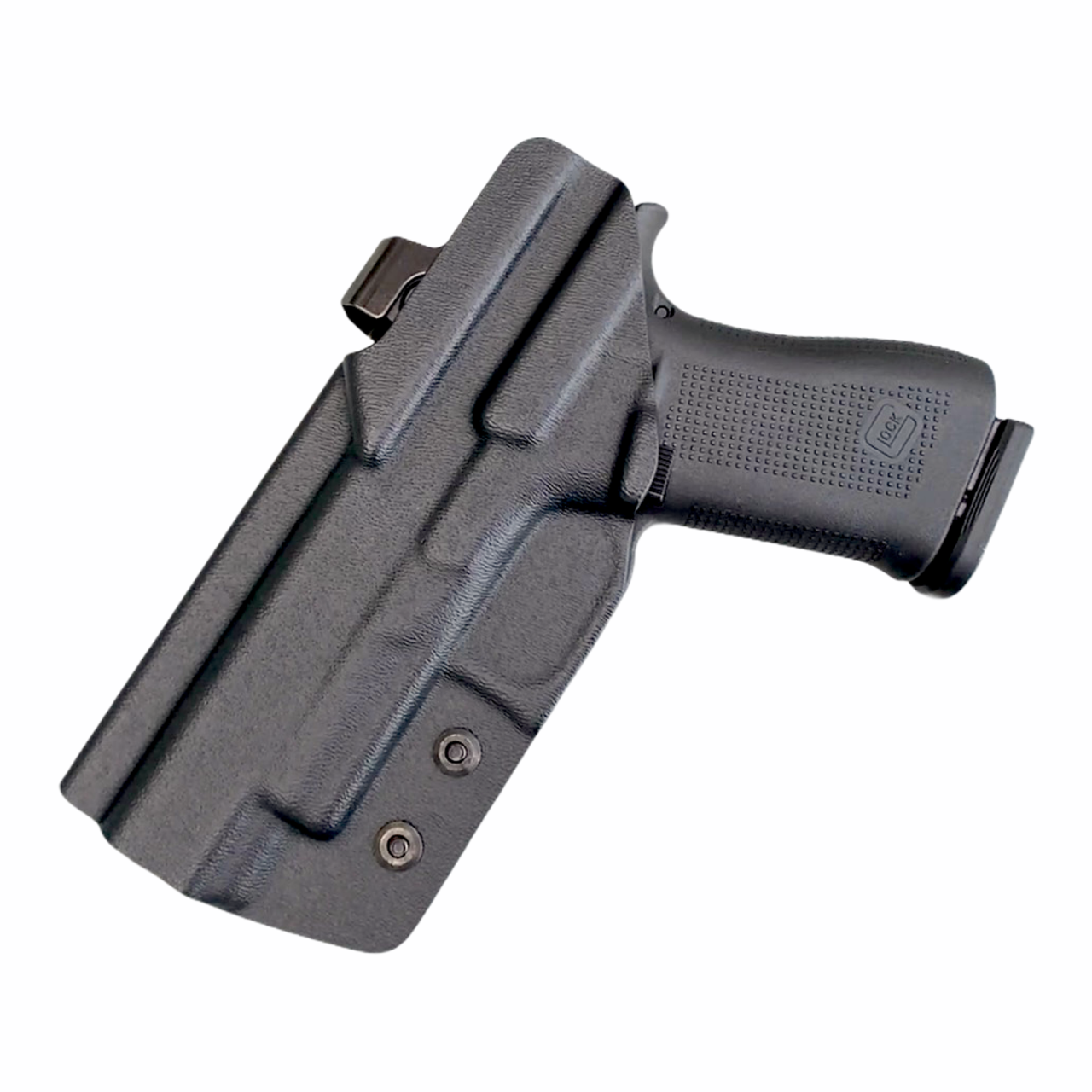 Our IWB Holster conveniently comes optics ready, with a partially shrouded optic cut out that protects the optic from the body and prevents pinching when re-holstering inside the waistband.
Made with superior .093" thick Boltaron and fastened with blackened hardened steel hardware, our holsters are impervious to rust and built to last.
Our IWB Holster comes with a full rounded sweatshield for comfort and protection; and with finished, polished edges for a superior fit and finish.
All of our screws are secured with lockwashers to prevent any hardware from backing out due to daily us and physical activity.
Our IWB Holster comes with three belt attachment options: 1) Soft Loops- a PVC coated nylon loop secured with a pull-the-dot snap and 2) our Patented Curved Clip. The Curved Clip is designed to mimic the curve of the waistband to ensure 100% contact to the belt at all times. 3) For wider belts, we offer a standard clip over system in sizes 1.75", 2" and 2.25".
All of our holsters are molded precisely using our new proprietary tooling, ensuring a perfect fit every order.
Each order goes through a 7 step signature required quality check process to ensure quality control and consistency- something Dara Holsters is known for.
Did we mention that all holsters are backed by a lifetime no BS warranty?
Find out why everyone's switching to Dar Holsters... Shop now!