Published by Dana on 31st Mar 2016
The Glock 43 IWB Holster is by far our most popular holster ever sold. It far outranks the Heckler and Koch VP9 and the VP40, as well as the Smith and Wesson Shield. It's closest competitor is the new Walther PPS M2, but the G43 holds strong at #1.
Below are examples of the most popular kydex holsters for the Glock 43 that we have made.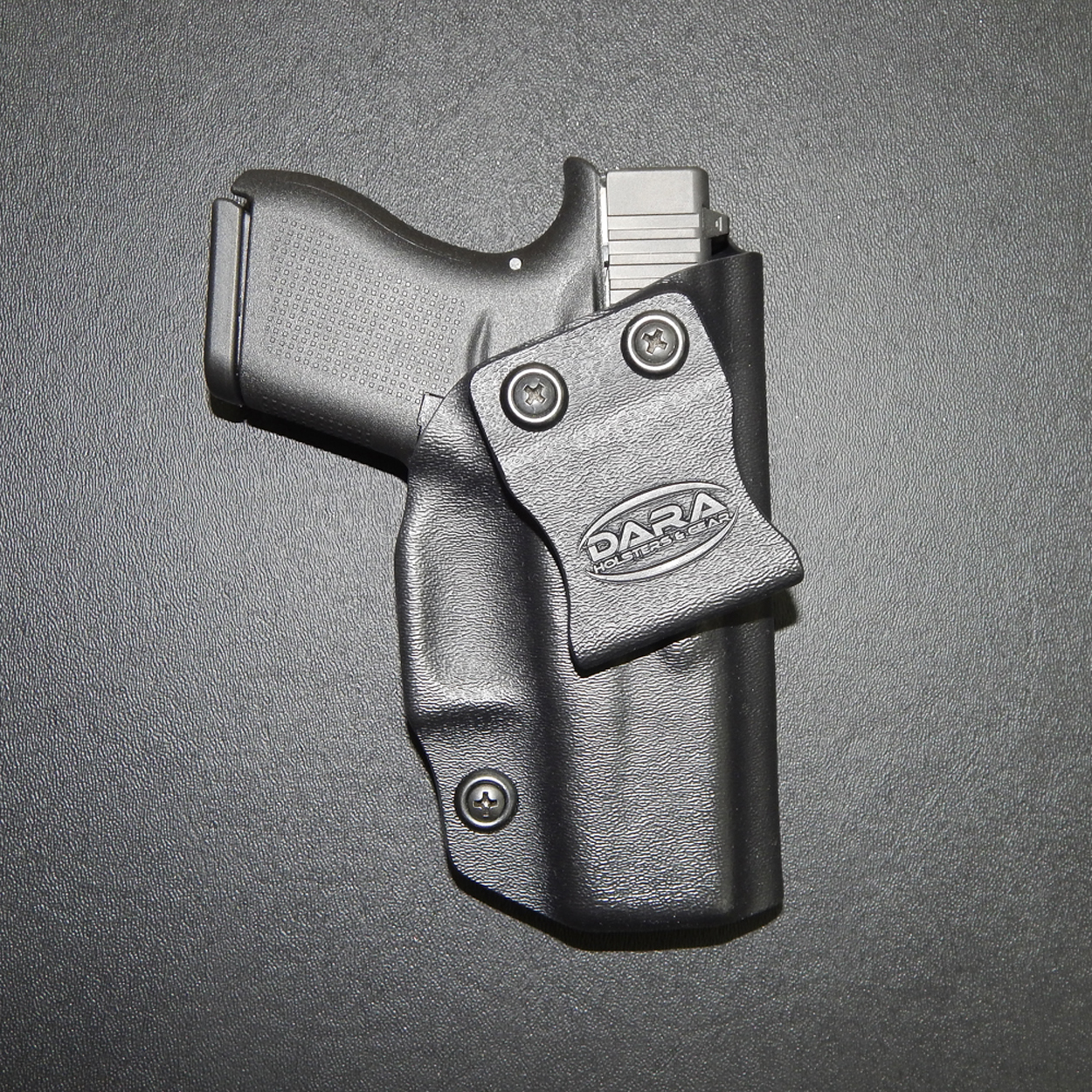 The Glock 43 Quick Ship IWB Holster is a customer favorite for many reasons. These holsters ship in 3-10 business days and are built using our most popular specs: mid ride height with a 7.5° forward cant.
These holsters are pre-molded, and finished once an order is placed. They are also available for the left handed shooter here: Left Handed Glock 43 IWB Holster.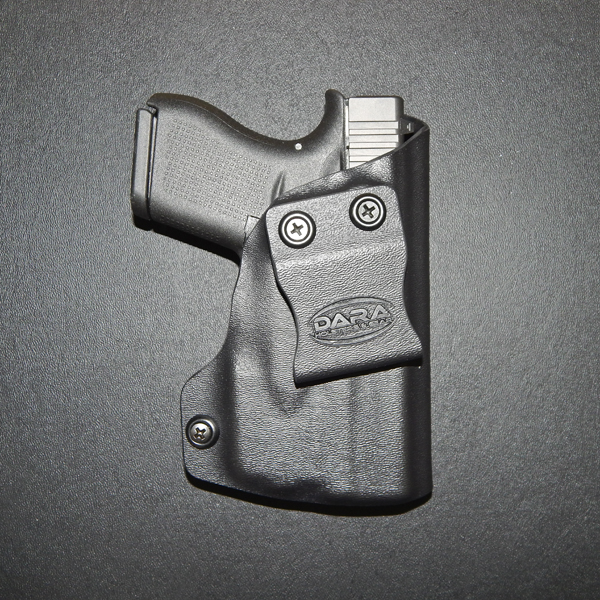 The Glock 43 with TLR-6 light attachment holster comes in both Inside the Waistband and Outside the Waistband options. The OWB Glock 43 with TLR-6 Holster, like the IWB, is a custom holster built from the ground up.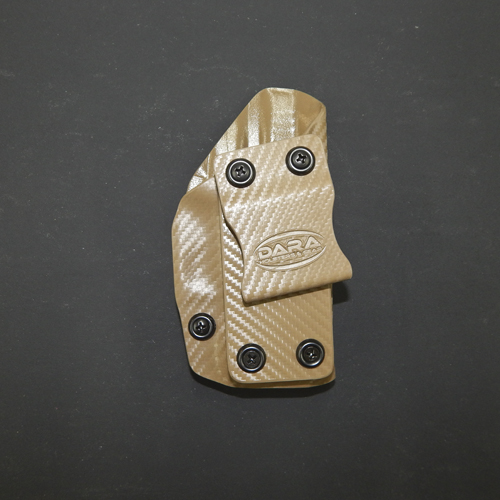 The Tuckable Inside the Waistband Holster is the best option on the market for those who have to wear their shirts tucked in. Unlike many of the other options on the market, our Tuckable Holster is stable thanks to our wide clip design and won't allow for any movement on the belt while carrying. The holster shown above is done with Coyote Brown Carbon Fiber, with a low ride height and 7.5° forward cant.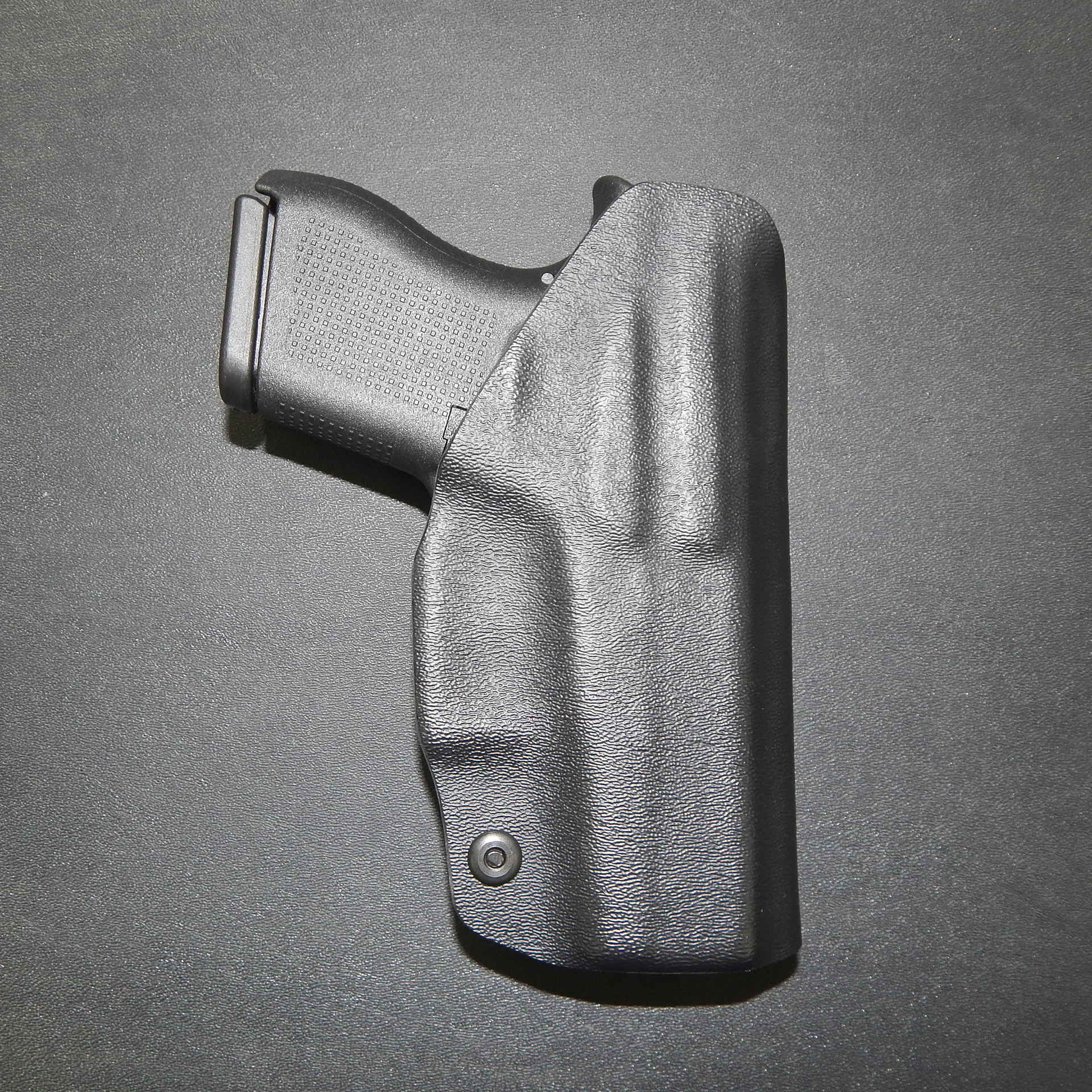 This is the standard view of the backside of any of our Inside the Waistband Holsters. They all have a full sweat shield, the height is dependent upon the firearm make/model. There are no hard edges against the body for maximum comfort. There is almost no material between the front of the frame and the trigger guard, the material is rounded so that hard edges don't snag the material of the pants.
We also do a slight "combat cut" on our holsters. The combat cut is shown below: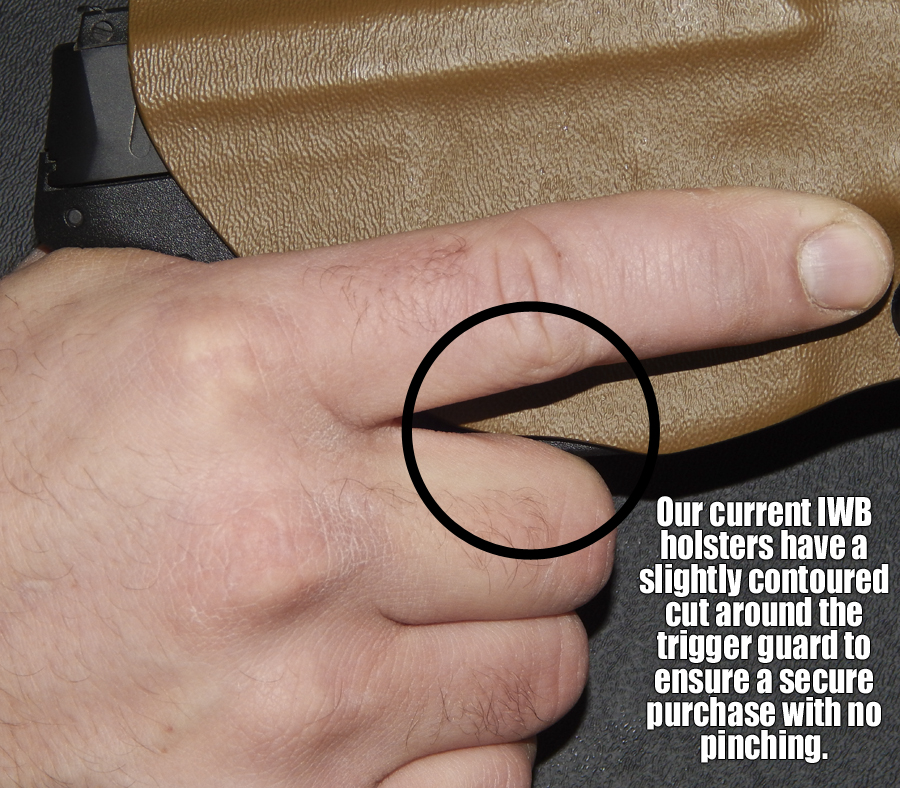 This allows you to get a full, comfortable purchase on your grip without taking too much away, exposing the inside of the trigger guard.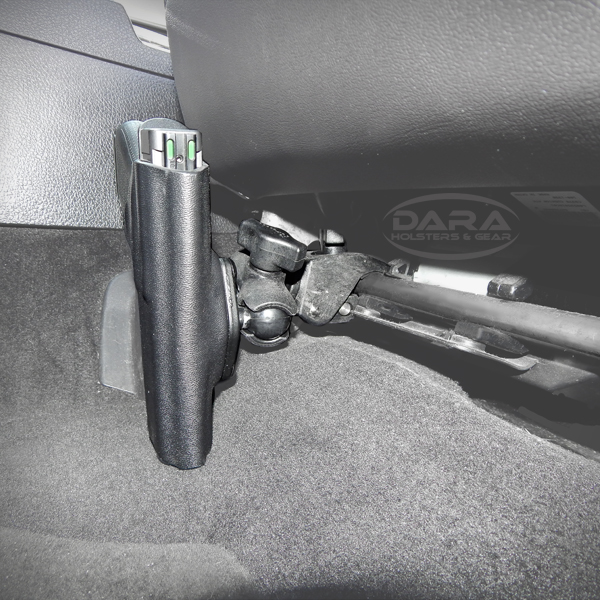 These Mounted Holsters can be attached to any flat surface, or like the Tough-Claw Holster shown above, to any rail up to 1.5" in diameter.
These Mounted Holsters offer the safest and securest way to store your pistol while driving, not to mention the comfort of being able to sit for a long drive without your holster jabbing into your side.
Click too learn more about how to install our RAM Mounted DARA Holsters.
Affiliate Links:
Looking to enhance your Glock 43?
We recommend these products: