Published by Dana on 14th Feb 2017
Introducing the new Tuckable Inside the Waistband Holster cut to not only accommodate but protect your Pistol Red Dot Sight.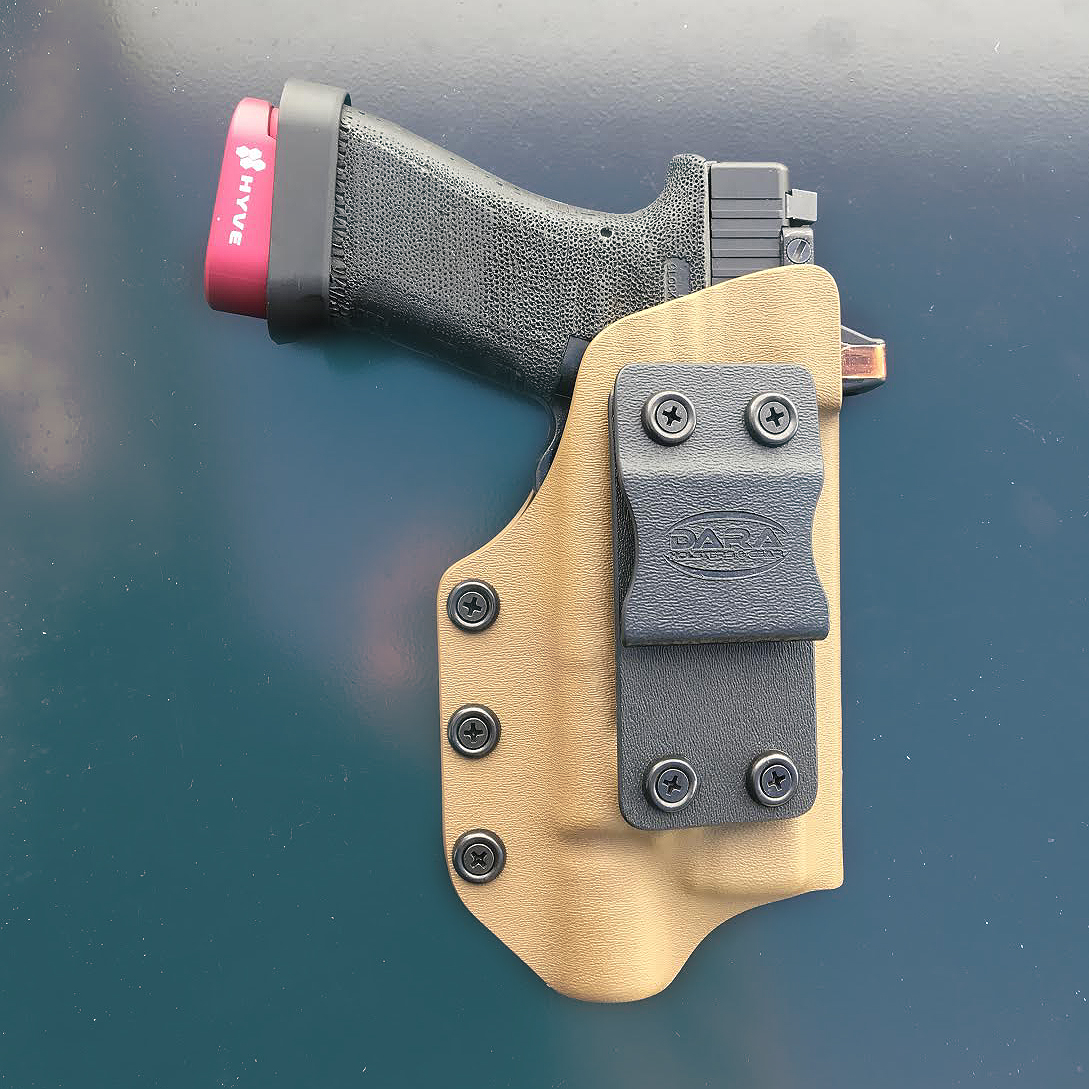 All RMR cut Tuckable Holsters fit Inside the Waistband and can be built for Appendix Carry, Hip Carry or Small of Back Carry. With a full sweat shield formed around the RMR, the holster protects the body from pinching during carrying or re-holstering, as well as protects the reflex sight from the body.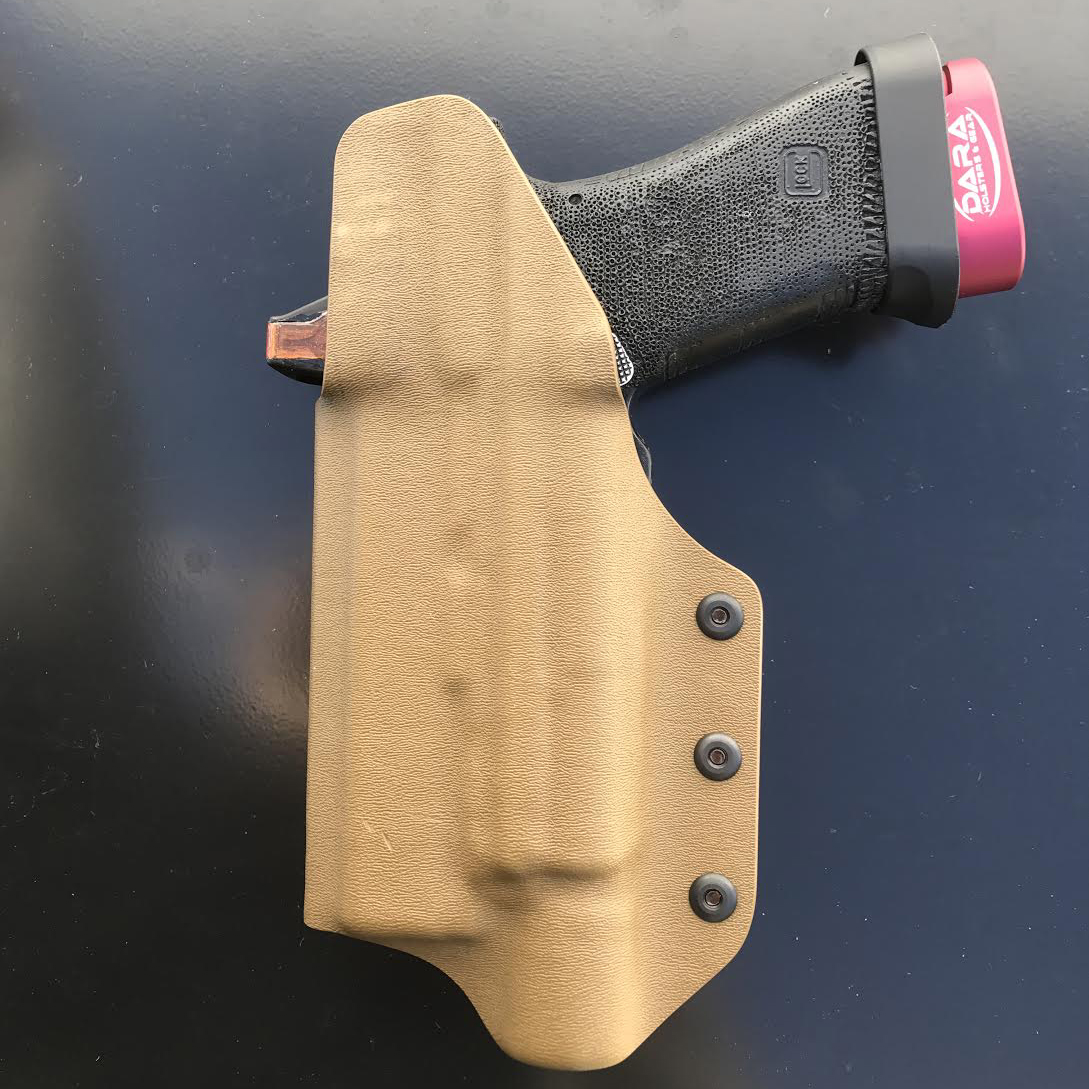 On the RMR cut Tuckable Holster order form there is a Custom Notes section where customers can list the customizations that their firearm has. Certain customizations such as slide milling, does not need to be mentioned. However if you have an extended mag release, slide lock or suppressor height sights, we do need to be notified so we can properly accommodate them.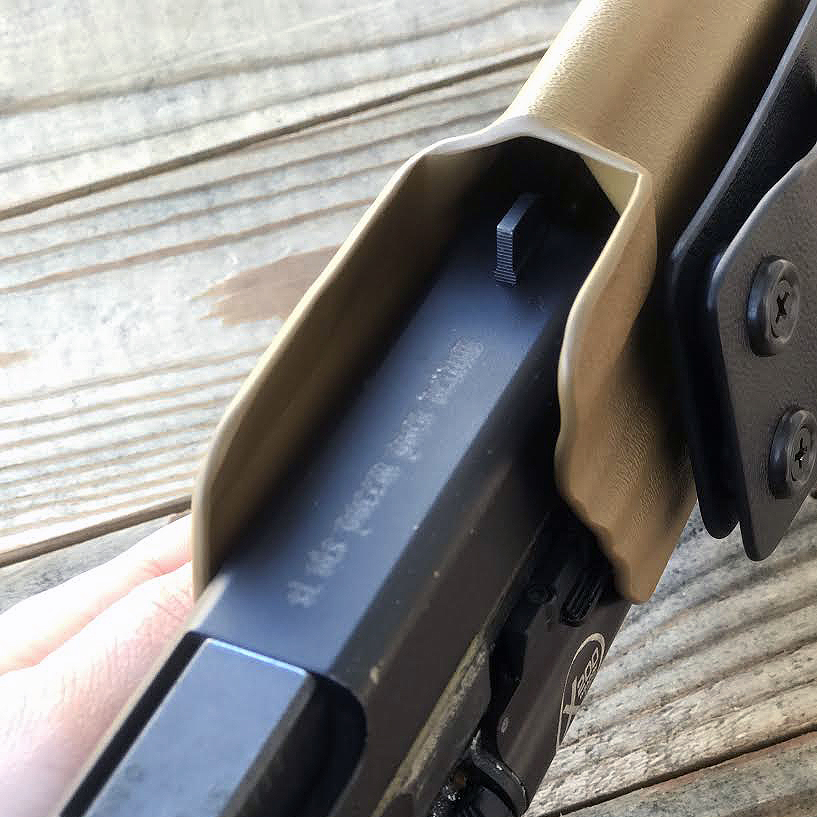 With over 290 Firearms and 100+ light and lasers to choose from, the Custom RMR cut Tuckable Holster can be built for almost any set up. If we don't have an option for your firearm or light attachment, reach out to us and we may be able to get a hold of it!