The Sig P365 has taken the Concealed Carry world by storm since it's grand entrance in January 2018. It's higher capacity, slick design and micro compact size make this a very desirable acquisition for anyone who carries. The tough part is finding a good holster for it- trying to weed through the poorly folded plastics offered on amazon and find the gold nugget that offers both quality and good pricing.
Look no further, we've gathered the Top 4 Highest Rated P365 Holsters and no surprise here- they're all made by Dara Holsters.
#4 Sig P365 Appendix Holster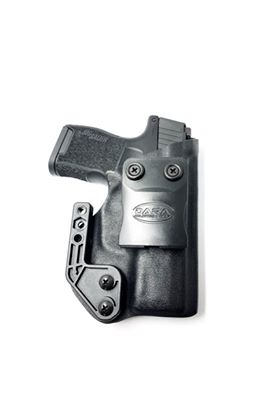 Our Sig P365 AIWB Holster with Concealment Claw is a great Appendix Holster for Concealed Carry. Full slide coverage extending to the rear sights, full sweat shield, adjustable retention and slightly wrapped muzzle end allows for the most comfortable carry option.
Our AIWB comes with a Concealment Claw that pushes against the belt to pull the grip into the body. This aids in concealment, allowing carriers to conceal larger firearms with a higher capacity, or allowing micro compacts to virtually disappear within the waistband.
#3 Minimalist Sig P365 Tuckable Holster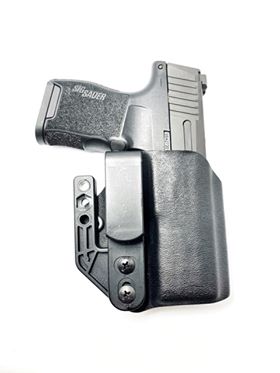 The Tuckable Minimalist AIWB Holster for the Sig P365 offers the bare minimum coverage for the most minimal appendix carry holster on the market. Low sweat shield, low cut material and a grip concealment claw make our minimalist AIWB Holster the slimmest design available. Adjustable retention guarantees security, allowing you to set the draw resistance.
#2 P365 IWB Holster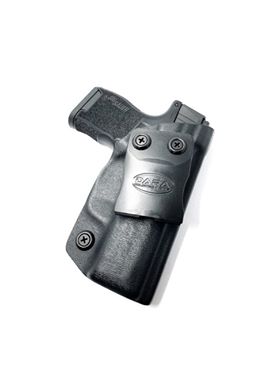 Our Sig P365 IWB Holster is the best Hip Carry option on the market for several reasons. The ride height and slight forward cant angle puts the grip in the ideal position for an easily accessible draw in the 3-5 o'clock position.
This holster comes with a full sweatshield, protecting the gun from sweat and the body from uncomfortable wear. The Magazine release and trigger guard are fully covered, and the retention is adjustable with a Philip's head screwdriver. All edges are rounded and polished for comfort.
The P365 IWB Holster is ready to ship same day, and backed by a lifetime warranty.
#1 Slick Side Sig P365 AIWB Holster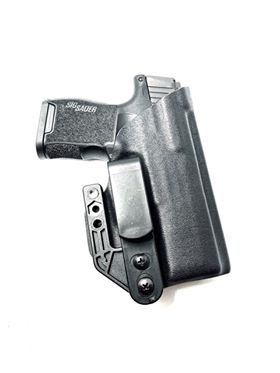 Fits Inside the Waistband at the 12 o'clock Appendix Carry Position for either Right or Left Hand Shooter. Comes standard with an Adjustable Military Grade Rubber Retention System, as well as a Lifetime no BS Warranty!
The P365 Slick Side Holster Specs:
Black .093" Boltaron/Kydex Material
Comes with a removable Claw to Tuck Grip In and Prevent Printing
1.5" or 1.75" Slim, Tuckable Clip
Adjustable Retention
Adjustable Cant Angle (15° Forward & Reverse Cant)
Full Sweat Shield
Protective Muzzle Wrap
Covered Mag Release and Trigger Guard
Lifetime Warranty!
Recent Posts
Checkout this quick video showing you how to install the DM1 Molle Attachment. The DM1 Molle Attac …

Checkout one of our latest videos addressing a common question: What is thread locker? We off …

Whenever we post a video of the ALQD we often get asked, by new shooters in earnest or by online …