Competition Mag Carriers with Adjustable Cant Angle for Speedy Reloads. See how Michelle Waldran, from Team Walther, carriers her Dara Holsters Competition Mag Carriers below: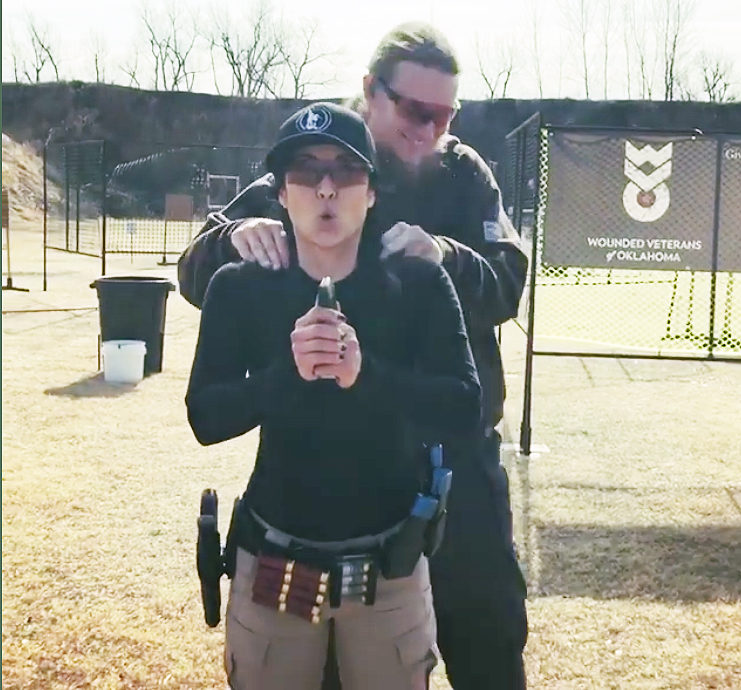 The OWB Single Mag Carrier with Adjustable Cant Angle gives you the full range of cants from a 0° straight draw to +/-30°. Our Mag Carriers fit perfectly to your exact magazine model, with adjustable retention for a perfect draw. Each carrier is made using the actual magazine, not a replica.
Each Mag Carrier was designed with speed and functionality in mind. Our lower profile design allows for more real estate on your competition belt, while the adjustable cant angle allows for a comfortable position that won't impede your practiced draw stroke.
For more information about our Adjustable Cant Mag Carriers, check out the product page, here.
Also check out our Elite Action Sport Package, featuring our popular Action Sport Holster, three Adjustable Cant Mag Carriers and a Leather Beltman Belt!
Recent Posts
Checkout this quick video showing you how to install the DM1 Molle Attachment. The DM1 Molle Attac …

Checkout one of our latest videos addressing a common question: What is thread locker? We off …

Whenever we post a video of the ALQD we often get asked, by new shooters in earnest or by online …