New from Dara Holsters- All Quick Ship Holsters now feature an Adjustable Cant Angle!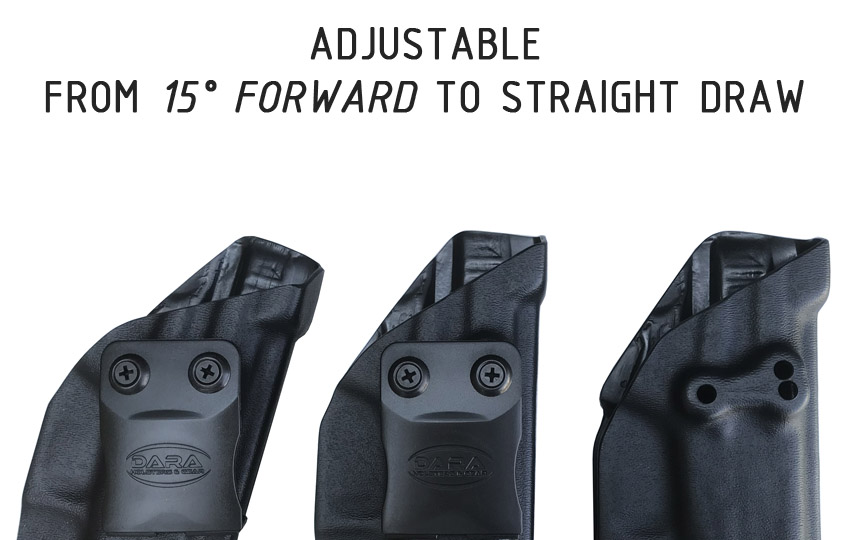 All IWB Holsters will feature the ability to adjust the cant angle from Straight Draw to a 15° forward FBI cant. Any AIWB (Appendix Carry) Holsters will have the ability to switch from Straight Draw to a 15° Reverse cant.
This adjustable cant feature also extends to our Custom Quick Ship Holsters, for IWB, AIWB, and OWB versions.
Browse our most popular Quick Ship Holsters below:
Custom Quick Ship (ships in under 7 days):
Quick Ship Holsters (ships same/next day):