Published by Dara Holsters on 8th May 2019
Just upgraded your carry gun with a new RDS? Need a new holster? Look no further...
Check out our Optic cut AIWB Holster for Appendix Carry. Not only do we cut the material around the top of the slide to accommodate the optic, we shape the material around the base and extend the sweat shield around it to protect the optic from sweat, and to prevent pinching when re-holstering.
Features:
Full Sweatshield- All of our IWB Holsters come standard with a full sweatshield to prevent sweat from ruining the finish on your firearm. Our sweat shield is specifically designed to keep the body away from the mouth of the holster and prevent pinching when re-holstering. The optic cut is designed to also protect the optic from the body and vice versa.
Covered Magazine Release- Each Holster comes with the magazine release covered unless otherwise specified. This prevents your magazine from being ejected accidentally.
Rounded Edges- All edges are rounded and polished for comfort.
Grip Concealment Claw- Each of our Appendix Holsters comes with a Grip Concealment Claw to aid in concealment. This Claw is mounted under the trigger guard and works with the belt to pull the grip into the body. This part is removeable with a Philip's head screwdriver.
Premium Belt Attachments- Your choice of 3 premium belt attachments, the patented Curved Clip, the J-Hook and the Flat Clip in sizes 1.75" - 2.25".
Custom Ride Heights & Cant Angles- Everyone's different and concealability depends on so many things. Customize the way you carry with a custom ride height and cant angle. Not sure what to choose? Check out the chart below or contact Customer Support for help.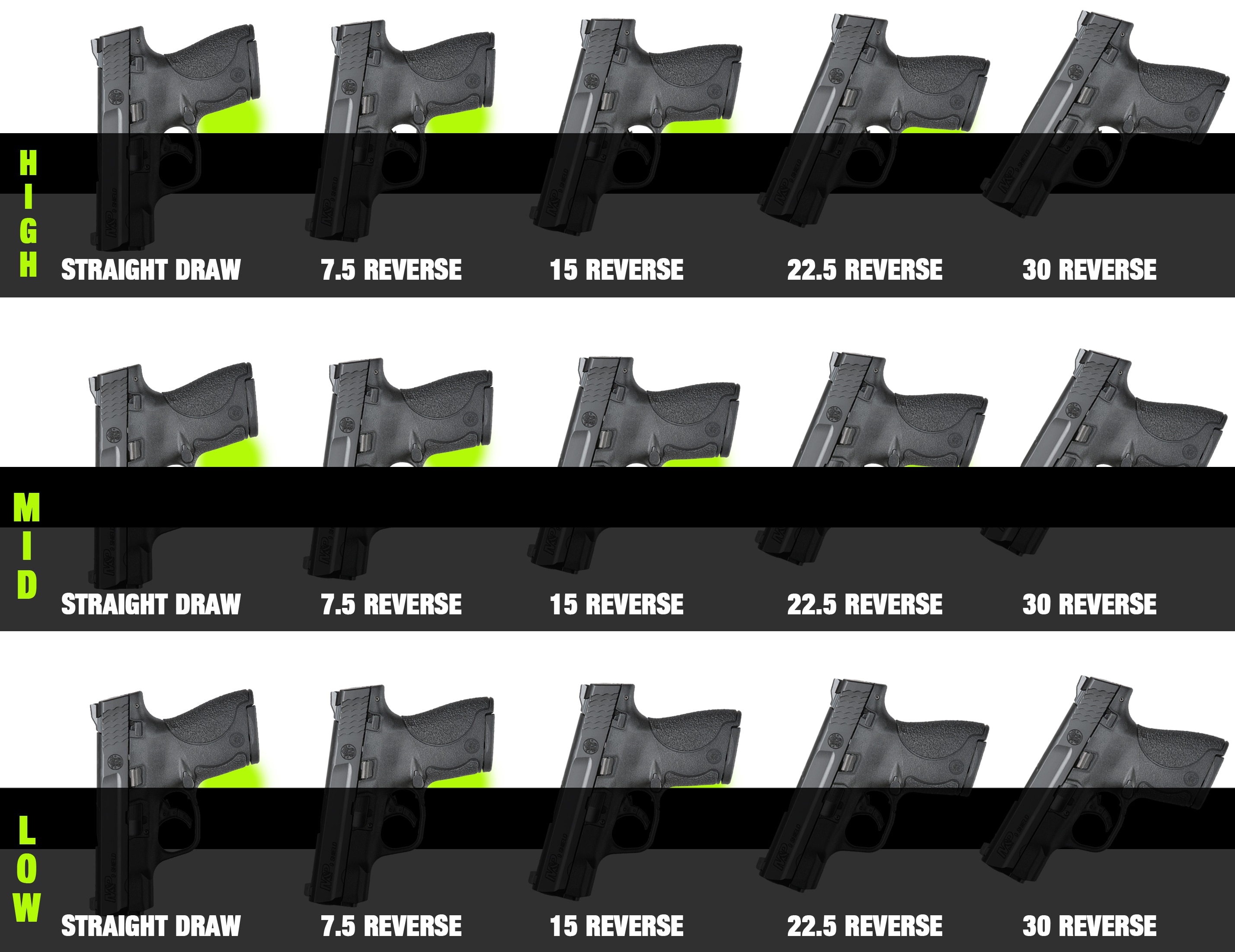 For a Full Firearm's List of the models we can accommodate, click here.