Published by Dana on 15th May 2017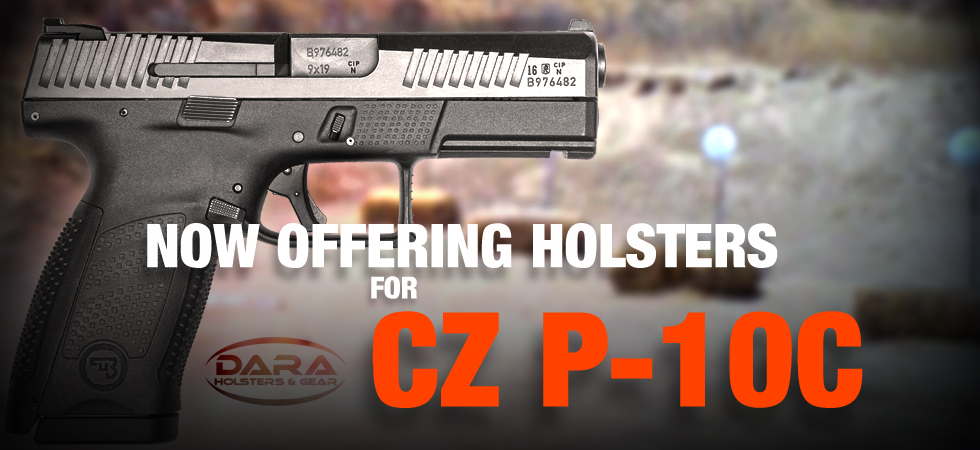 Dara Holsters is now offering Holsters for the CZ P-10c! Any

Custom Holster
can be made for this new CZ pistol!

Quick Links:

Like all CZ pistols, the P-10 is built with our legendary cold hammer forged barrel. The 'C' in the name indicates that it is compact in both frame and slide size, and magazines are of the same family as the hammer-fired P-07, meaning the P-10 C holds 15+1 in 9mm in a flush-fitting mag with extended bases allowing 17+1.Take-down of the P-10 will be familiar to most fans of striker-fired guns, and even more pleasing will be holster compatibility with some of the most common guns on the market.
All Dara Holsters come with Adjustable Military Grade Rubber Retention Systems, the highest Quality of Craftsmanship and a FULL Lifetime Warranty!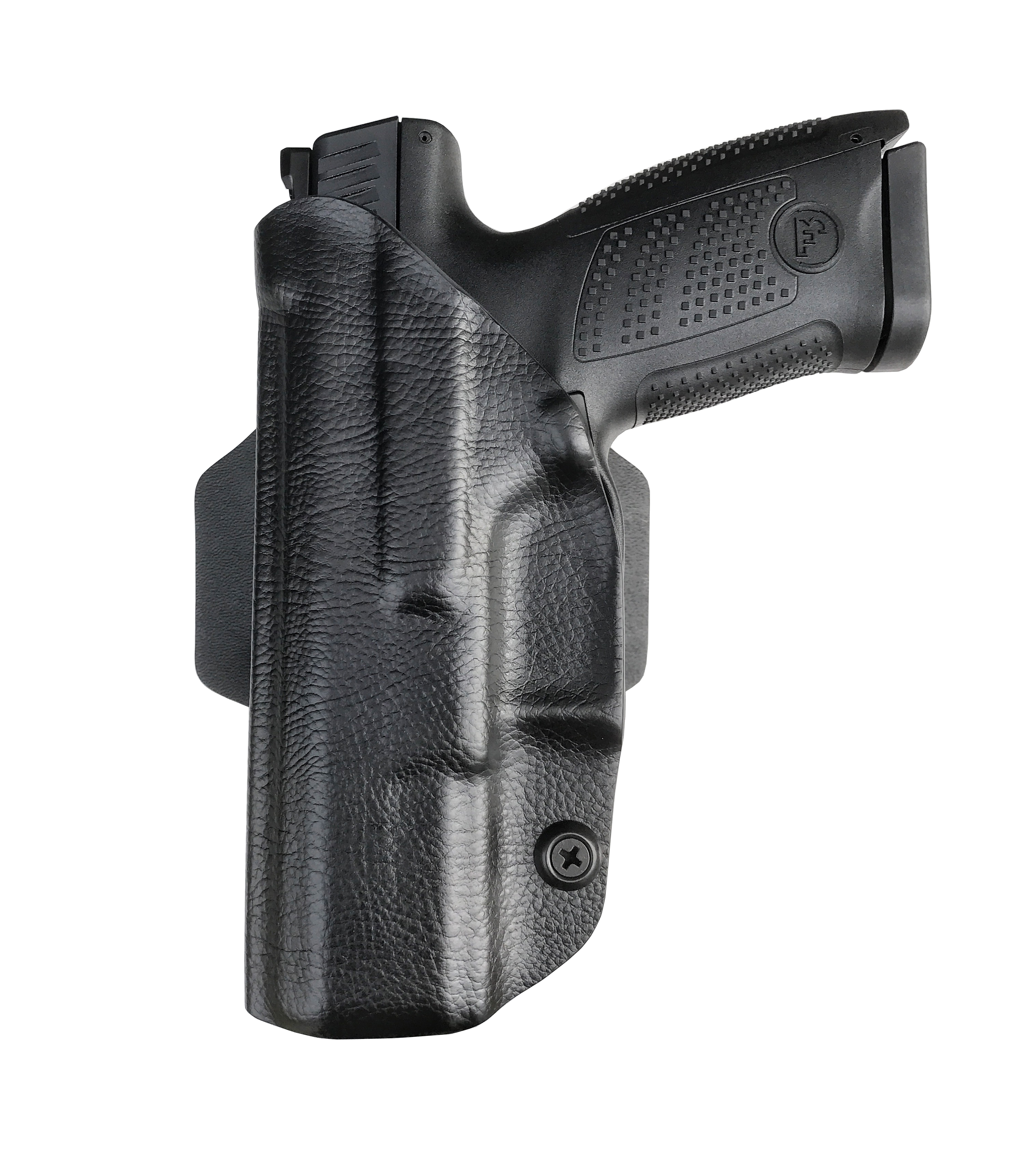 Quick Ship Options for the CZ P10c are now available! Each quick ship CZ p10c IWB Holster comes standard with an adjustable Military grade Rubber Retention System, featuring screws pre-coated in shock absorbing thread weld. Our holsters are molded specifically for the P10c, with a precise fit resulting in an audible click when the firearm is fully seated within the holster.
Each ready to ship holsters also features a rounded sweat shield for comfort and protection, as well as a completely covered trigger guard and magazine release button.
All in stock holsters come with adjustable retention, suited for hip or appendix carry- as well as a 1.5" Curved Clip to aid in security.