Published by Dana on 15th Mar 2018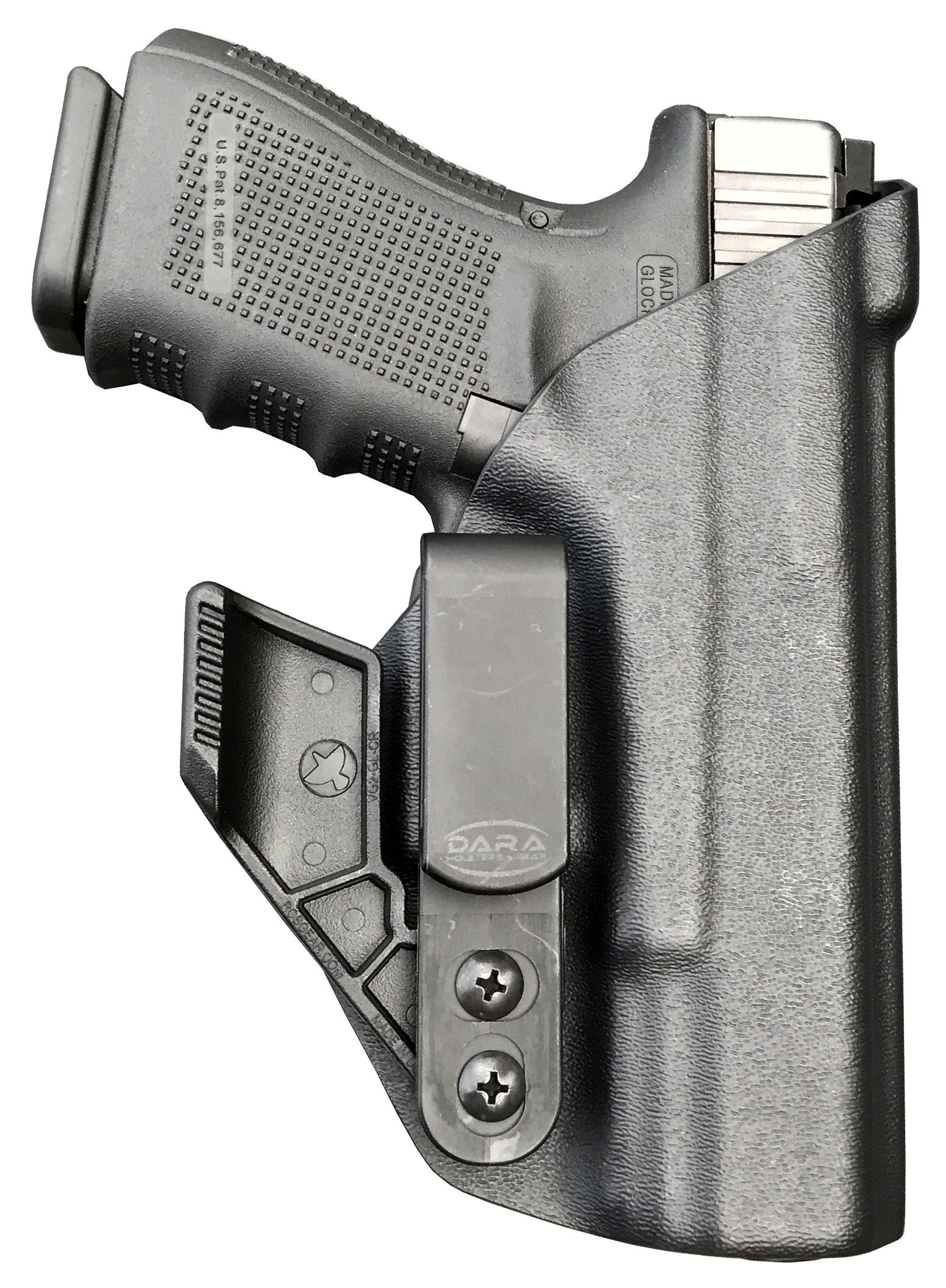 Introducing... the NEW Slick Side Holster by Dara Holsters.
This new line of Appendix Holsters is the Ultimate Option for AIWB Concealed Carry.
The Slick Side Holster is made from .093" Boltaron/Kydex Material, covering all essentials
such as the mag release button, trigger guard and rear sights. The rig comes with a full
sweat shield, extending the full length of the slide, with rounded edges for comfortable all day carry.
Some New Holster Features:
Tuckable Clip in both 1.5" & 1.75" Belt Width
Adjustable Cant Angle
AIWB Holster Claw to Tuck In Grip
Standard Features on all Dara Holsters:
Perfect Fit
Adjustable Retention
Full Sweat Shield
Covered Mag Release
Lifetime no BS Warranty
In-Stock Ready to Ship Options: