Published by Dana Vogel on 12th Oct 2015
Carrying Concealed at the Appendix
Everything you need to know about Appendix Concealed Carry.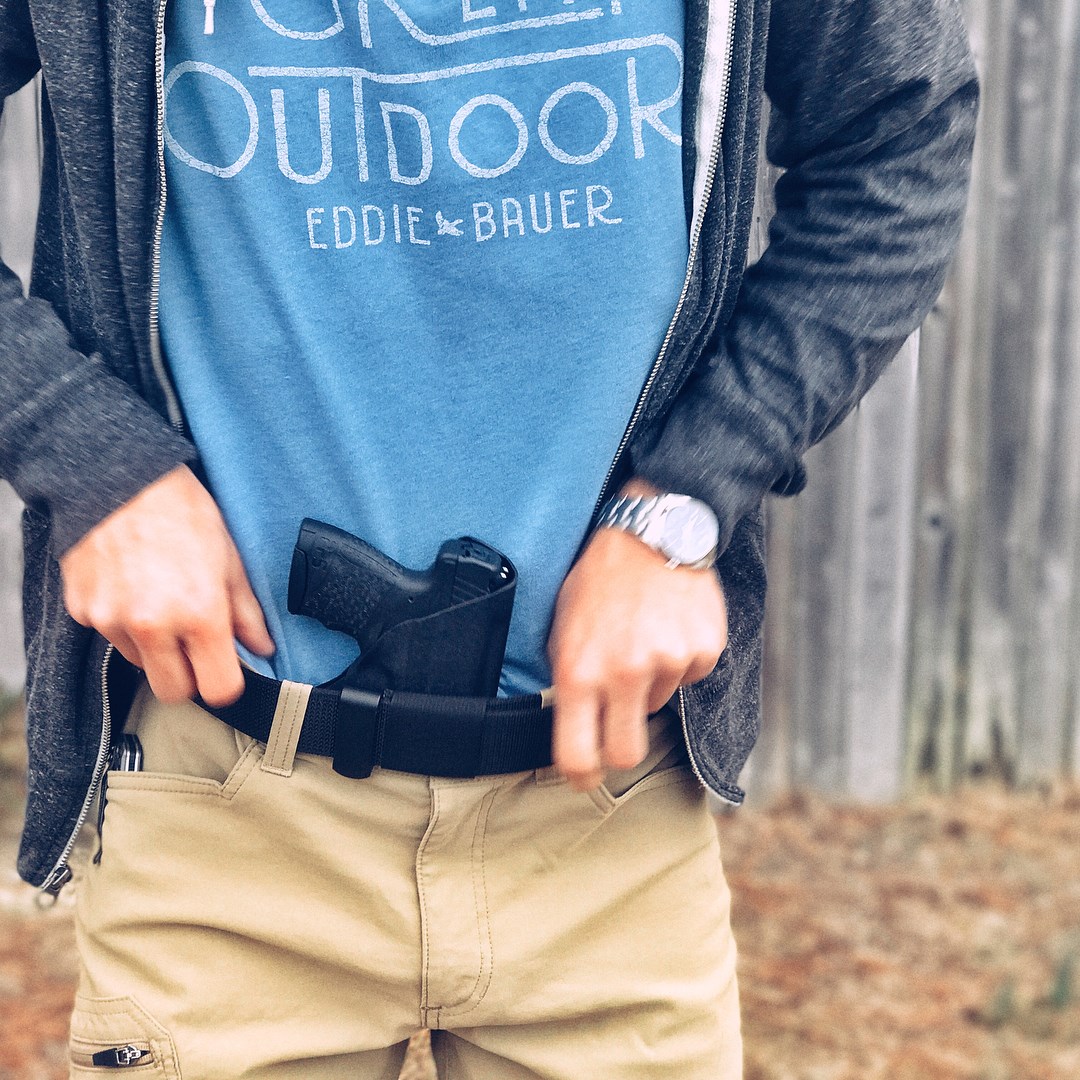 AIWB Kydex Holster, high ride, straight draw- for the Walther PPS M2

Every now and again in the forums I will come across a post about how awful and dangerous appendix carry can be. I see statements such as, "I don't want to appendix carry because the muzzle is pointed directly at my femoral artery." Or, "I don't want to shoot my junk off!" This is understandable, I can't imagine anyone wanting to do those things, but guns don't go off by themselves, so let's take a closer look at how you can make appendix carry as safe and comfortable as possible.

Assuming you have this same mindset and want to try appendix carry, here are some tips when searching for a good holster:
1. Before you decide on anything, make sure it's the right position for you.
Try placing your unloaded firearm inside your waistband at the appendix position. Test the cant angle you prefer, and also the height that you'd like to carry. Walk around a bit, try sitting, etc.
2. Look for an Appendix Carry Position or AIWB specific Holster.
This will most likely be the easiest step in the process, AIWB Holsters can be found anywhere. The trick is finding the right one for what you want, and the highest quality.
3. Determine which AIWB Holster offers the cant angle you prefer.
While there are many AIWB Holsters, most have either a set cant angle (usually a reverse cant) or the ability to completely adjust the cant angle. To each his own, but I have found that any product, holster or not, that has the ability to serve multiple purposes, does not do any one thing perfectly. To me, adjustability either means that the holster will move around or have excess material, and that doesn't make for a concealable holster.

For concealed carry at the appendix position, you should be looking for a reverse cant angle or a straight draw. Our company offers an array of options for reverse cants, from a 30° reverse cant angle all the way to 7.5°. We also offer a straight draw. Depending on your firearm, most prefer a 7.5° reverse cant. This will line the barrel up with the natural fold of your groin, eliminating leg or belly poking. If you are carrying a fairly small gun, a straight draw would be fine as well.
4. Choose the correct ride height for you.
I can't speak for every company, but ride height is usually determined by the height of the trigger. For reference, our mid ride height will put the trigger at your belt. A high ride puts the trigger 1/4" above the belt, and a low ride puts the trigger 1/4" below your belt. The measurements may vary slightly, but not by much.

On our website we recommend a high ride height paired with a 7.5° or 15° reverse cant angle. This is suitable for most guns, however we have noticed that a high ride on certain firearms, such as the S&W Shield, tends to tip the gun out. For very compact firearms like the S&W Shield, we recommend a mid ride height paired with a straight draw. Keep in mind, a mid ride will bury the grip of your gun if paired with a reverse cant angle. A higher ride is also nice when sitting or bending, as the holster will bend with you, as opposed to digging into your gut.
5. Take notice of the shape of the AIWB Holster
While dual clip holsters are very good at distributing the weight over a wider space, they still can't correct the fact that they take up a wider space. Logically, if you are trying to conceal a handgun, you should want the minimal amount of material possible so as not to attract too much attention.

Choose a holster that is slim with a minimal amount of material. You may see some AIWB-specific holsters that have a wedge molded into the holster to prevent the grip from sticking out. This is something that we tested, but found to not be as useful as advertised. The wedge messed with the retention of the holster, and also dug into the body.
6. Check the AIWB Holster Reviews!
If there are no raving reviews about the product you're looking at, move on. There may be a reason that no one felt impelled to review it. Always check items out, spend time researching, and ask around before buying.
Summary:
After deciding if appendix carry is right for you, choose a holster that suits all of your needs. Remember, a reverse cant should be paired with a higher ride height, as the mid ride will bury your grip. Check all the product reviews and ask around before purchasing, and make sure that the company is using good materials. Tip: A mid ride straight draw holster will be the most versatile and can be worn anywhere on the belt!

Click here for other IWB Holsters!