Published by Dana on 21st Jun 2017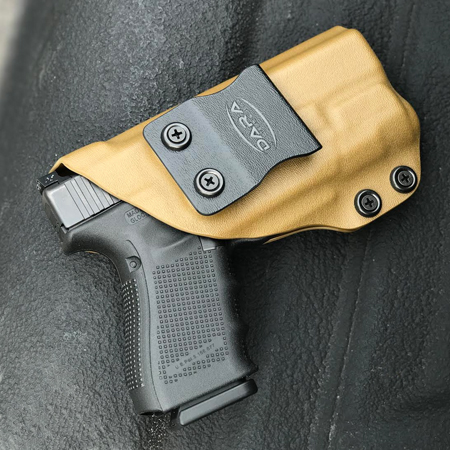 Here's the Glock 19 gen 4 with Inforce APLc Custom IWB Holster in Coyote Brown! Shown here is a High Ride height and Straight Draw- our recommended specs for AIWB Holsters. The Clip on the above holster is our 1.5" Black Clip Over System. Update: as of June 2018, all of our 1.5" black, od green and coyote brown colored clips have been replaced by our new Curved Clip!
To purchase the Inforce APLc, click here!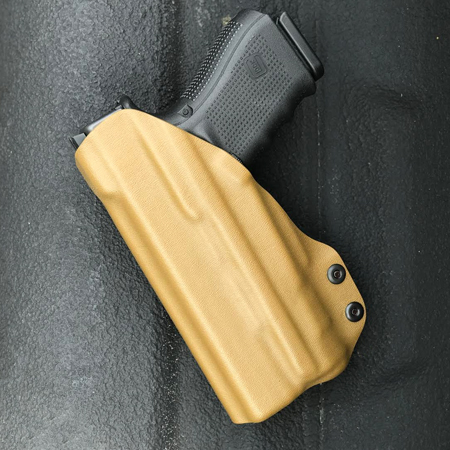 As you can see, this holster is perfectly molded to the Glock 19 and APLc. Our IWB Holster has a full protective sweat shield, unless otherwise requested. The retention is completely adjustable, but should come perfect out of the box. The Magazine Release and trigger guard are completely covered- a feature checked on every holster during our 5 signature required quality checks!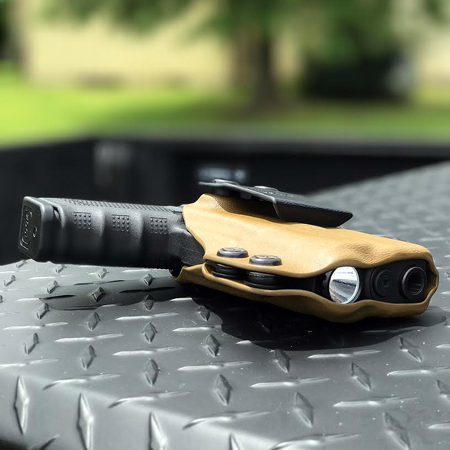 Our IWB Holsters are made out of .093" Kydex/Boltaron. The material slightly wraps around the edges of the muzzle to prevent any sharp edges from irritating contact. Our holsters are fastened using a combination of Melonite coated chrome Molly steel and Black 316 INOX Stainless Steel hardware. The retention hardware also come pre-coated in a shock absorbing thread weld to prevent the retention screws from backing out.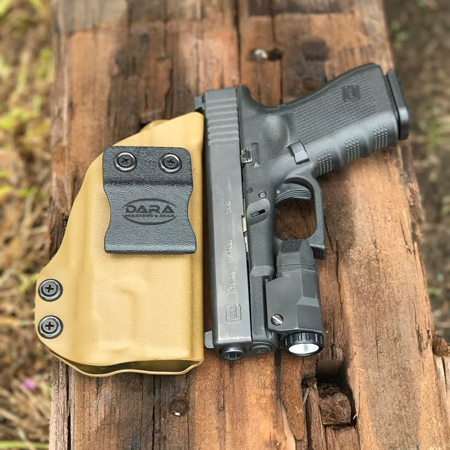 For a Custom Inside the Waistband holster, start building your APLc holster now! To see our in stock, Quick Ship Holster selection, click here! We offer the Glock 19 APLc IWB Holster in a Right Handed Draw as part of our 24 Hour Quick Ship collection.