Published by Dara Holsters on 17th Sep 2018
Searching for a holster for the Glock 26, 27 or 33? Look no further!
There are TONS of options for the subcompact pistol, varying from in stock IWB Holsters, to holsters made for open carry and various mounting system. Check out what we have to offer below: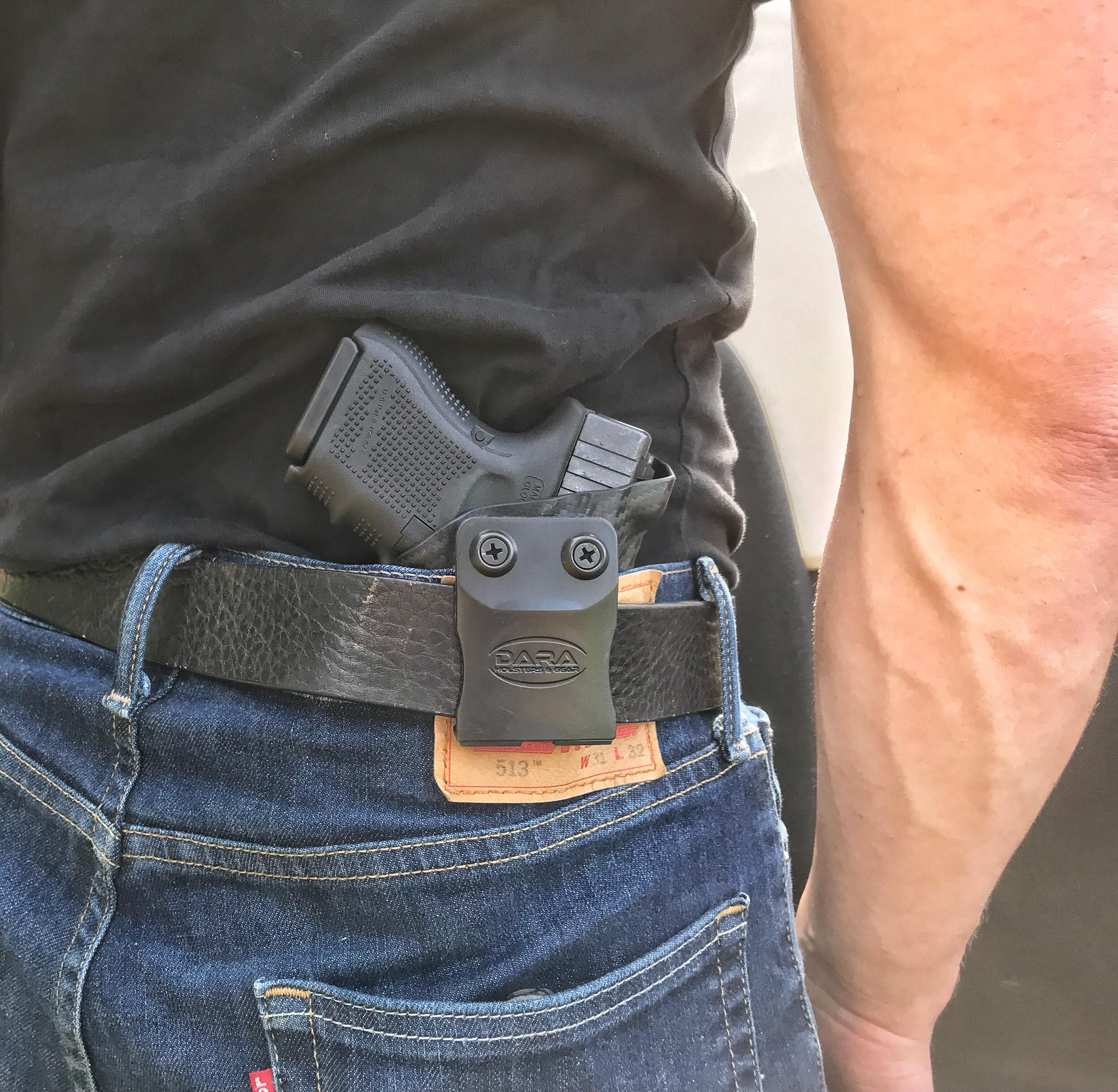 With a slide measuring no more than 1" wide, it's no wonder most choose to carry the Glock 26 inside the waistband. Our top selling holster for this pistol, by far, is the Custom Kydex IWB Holster. This holster is built from the ground up- using your specifications. It can be made for carry at 3 o'clock with a slight forward or straight cant, or for small of back carry around the 6 o'clock mark with a much more significant cant angle. Whatever your preference may be, the Custom Kydex IWB Holster is the perfect option for anyone looking to conceal carry the Glock 26.
Need something quick for a class or qualification? Check out our Glock 26 Quick Shipping IWB Holster. These holsters ship same or next business day, to anywhere in the world. They're built using the same high quality materials and the same attention to detail as our Custom Holsters, but come with pre-set specs using our most commonly selected options. These in-stock, ready to ship holsters come standard with a mid ride height and adjustable cant angle from straight draw to 15° forward. These holsters come in black, for a right handed shooter.
All of our holsters come with a Military grade, custom made adjustable retention system. No matter what holster you choose, you'll be able to set the draw resistance with a Philip's head screwdriver right out of the box.
Looking for an OWB Holster? No problem! We have several options for everyday carry holsters to specialty holsters that accommodate slide mounted optics or light and laser attachments. These holsters are molded precisely to fit your exact set up, down to any aftermarket sights or extended parts. Just let us know exactly how you've customized your weapon and we'll ensure the holster fits like a glove when you receive it!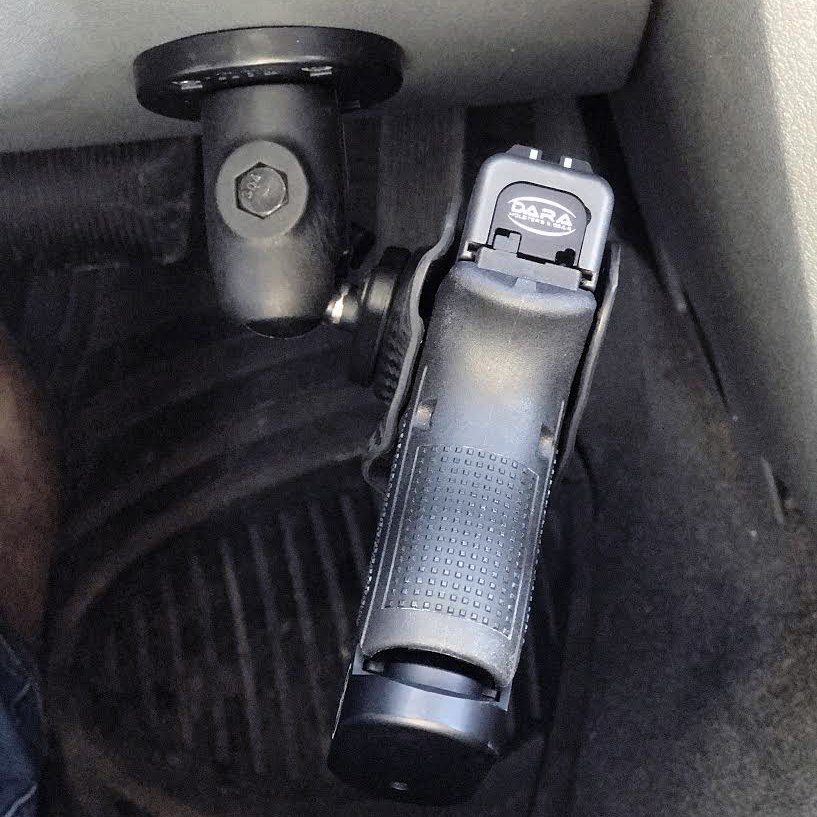 Already have a holster for everyday carry but looking for a mounting solution for your desk, vehicle or night stand? Check out our Mounted Holster Systems, the best way to securely store your firearm when not carrying. Whether you want a permanent mounting option, like the Standard RAM Mounted Holster, or a less permanent option such as the Tough-Claw or Tough-Wedge Holster.
Whatever you're looking for, we've most likely got a holster to suit your needs. The Glock 26 Is one of the most versatile pistols used for concealed carry, which means we've got a lot of ground to cover offering something for everyone. Whether you've mounted an RMR and threw on some suppressor height sights, or added a Streamight TLR-6 light attachment to it, we can help you find the exact holster you need. Overwhelmed by all of our options? Call us! We love speaking with customers to ensure you get the perfect holster.