Published by Dana on 1st Nov 2017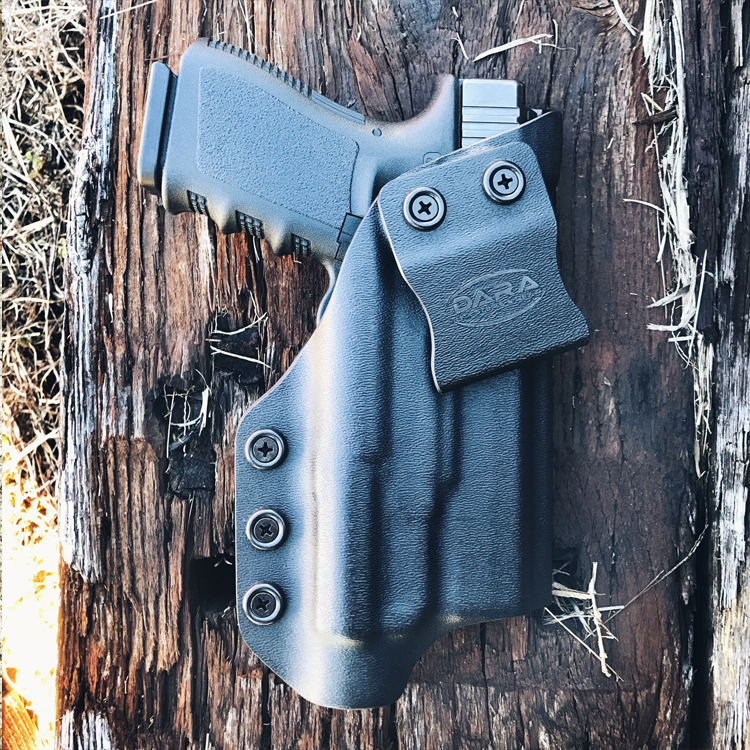 Shown above is our Light bearing IWB Holster for Concealed Carry! This particular holster accommodates the Glock 19 (23,32) and the Streamlight TLR-1.
The specs are as follows:
IWB Holster
Right Handed
Mid Ride Height
15° Forward Cant
Black
1.5" Clip Over
All Dara IWB Holsters come with a full sweat shield that protects the gun from the body and vice versa. The sweat shield is rounded for comfort and safety, and all essential areas such as the magazine release and trigger guard area are covered completely.
The Retention of the IWB Holster is adjustable, you should be able to pick up the holstered firearm, turn it upside down (unloaded of course!) and shake it, without dislodging the firearm.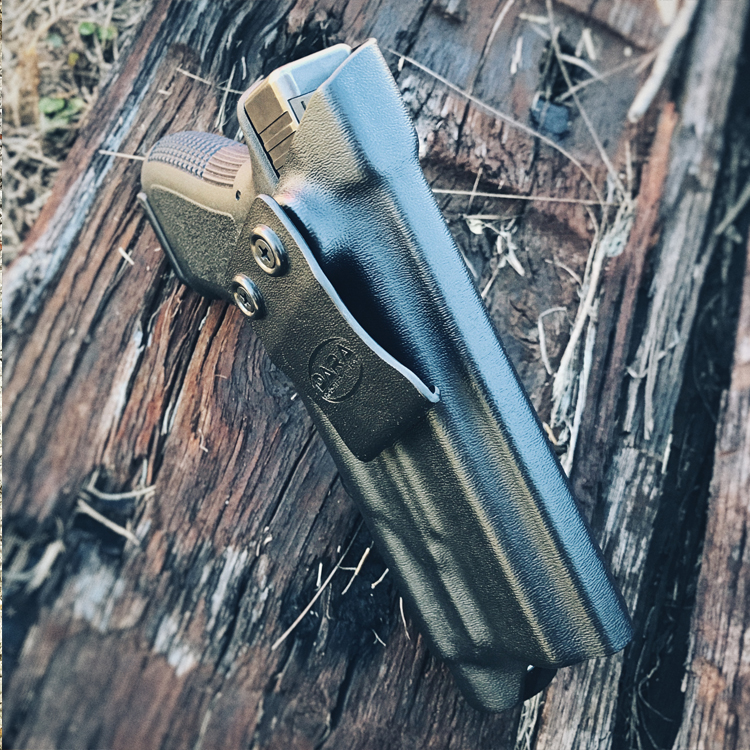 As you can see the clip over is wide and sturdy. Some carriers may be put off by a single clip holster design, however we can assure you that clip placement is strategically executed for stability purposes- we do not just put the clip anywhere on the holster. The clip is made in house using strong Kydex/Boltaron and the design has been testing for years.
The belt attachment should be properly sized and should fit your belt exactly with no room for movement. A 1.5" belt should use a 1.5" attachment (most common size).
Your belt should be thick- a dual layered material- so that your firearm does not move or lean outwards.
The sight channel, as you can see above, is properly molded and can accommodate after market sights, EXCEPT for suppress height sights. IF you have suppressor height sights, please let us know and we CAN accommodate them for you.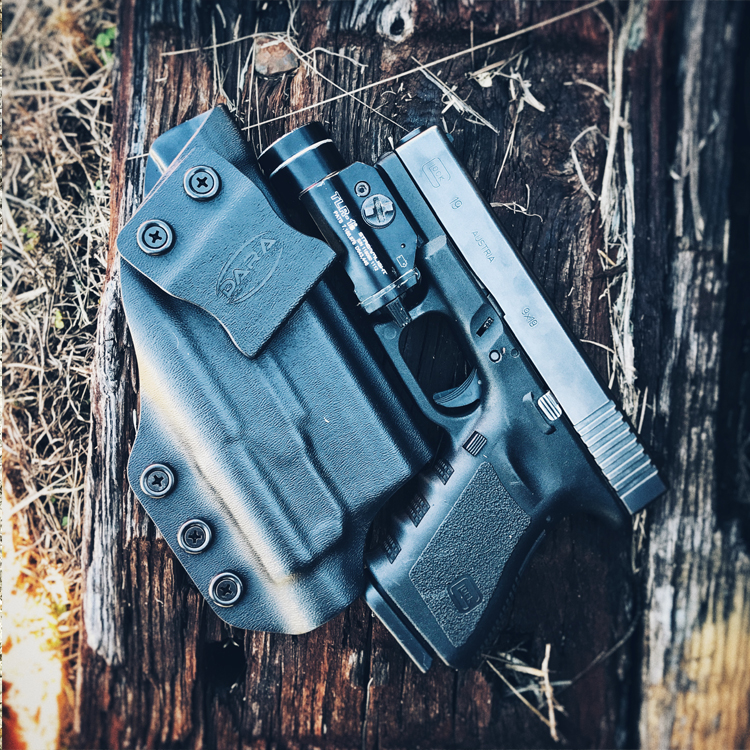 We are able to accommodate almost all aftermarket add-ons such as: extended slide stops, extended mag releases, laser grips, etc. We only need to know about your customizations before hand so that we can ensure a perfect fit.