Published by Dana on 3rd Jul 2017
The Glock 19 with Inforce APL Compact Inside the Waistband IWB Holster for Concealed Carry!
This holster perfectly accommodates the APLc, covers the mag release and offers adjustable retention. The full sweat shield protects the gun and body from touching, and our .093" material keeps the holster rigid for easy re-holstering.
Need this holster? Decide how you want to carry first:
Appendix: We recommend a mid ride height with a straight draw for Appendix Carry. Please Note: a lower ride height does not always equate to greater concealment. Also, your grip may also become buried in the waistband, making it difficult to draw in a hurry. Check out our AIWB Holster for the Glock 19 & APLc!
Hip 3-5 o'clock: We highly recommend a mid ride height and 7.5 or 15 degree forward cant for this position. This puts the grip above the beltline with enough space for a good purchase, and also cants the grip up and forward for an easy draw.
Small of Back: (5-6 o'clock) Our SOB IWB Holster comes with two draw options: Palm In or Palm Out. The specs will vary depending on which draw option you prefer. For Palm In Draw see below: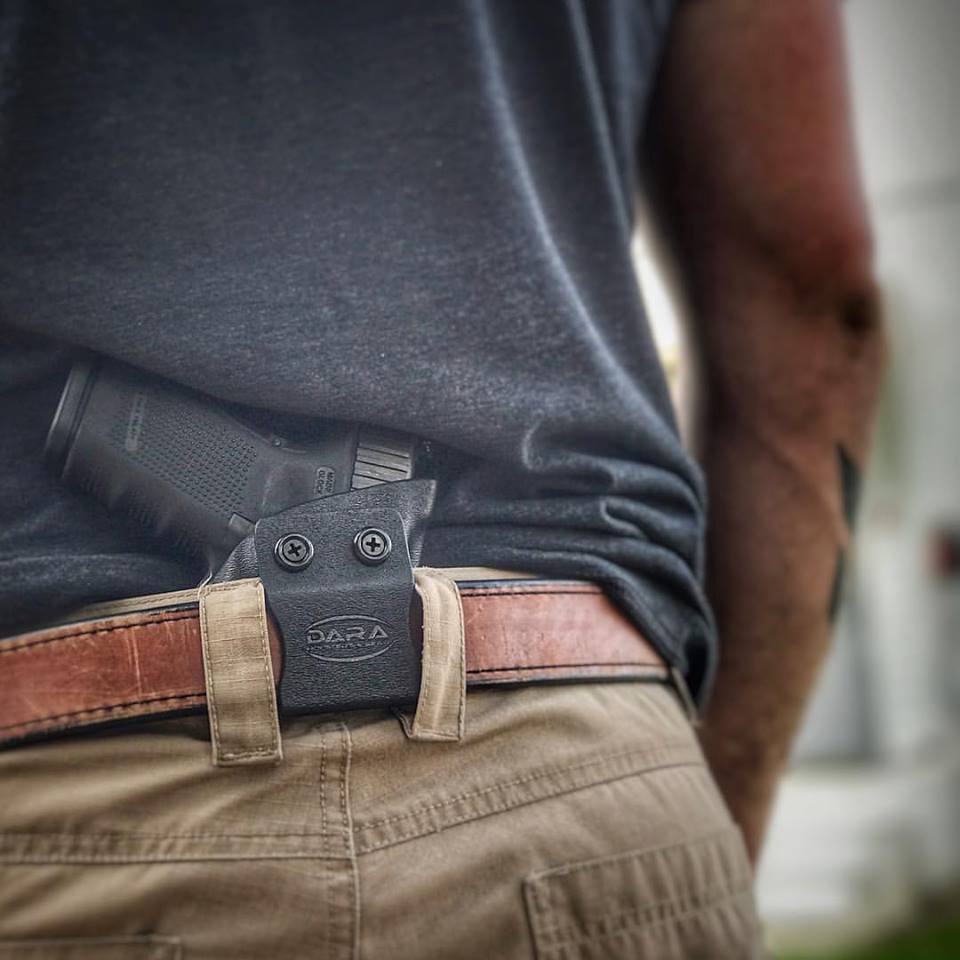 For this position at the Small of Back, you'll want your IWB Holster to be accessible. This means that you'll want a forward cant angle, leaning that grip towards your strongside. The Holster cant angle shown above is a 15 degree FBI cant, most ideal for the SOB position. The ride height is a mid ride.
For Small of Back IWB Holster- Palm Out Draw, We suggest a high ride height with a reverse cant angle. DO NOT get a forward cant- you will not be able to access the grip. DO NOT get a low ride- your grip will get buried and you will have difficulty drawing.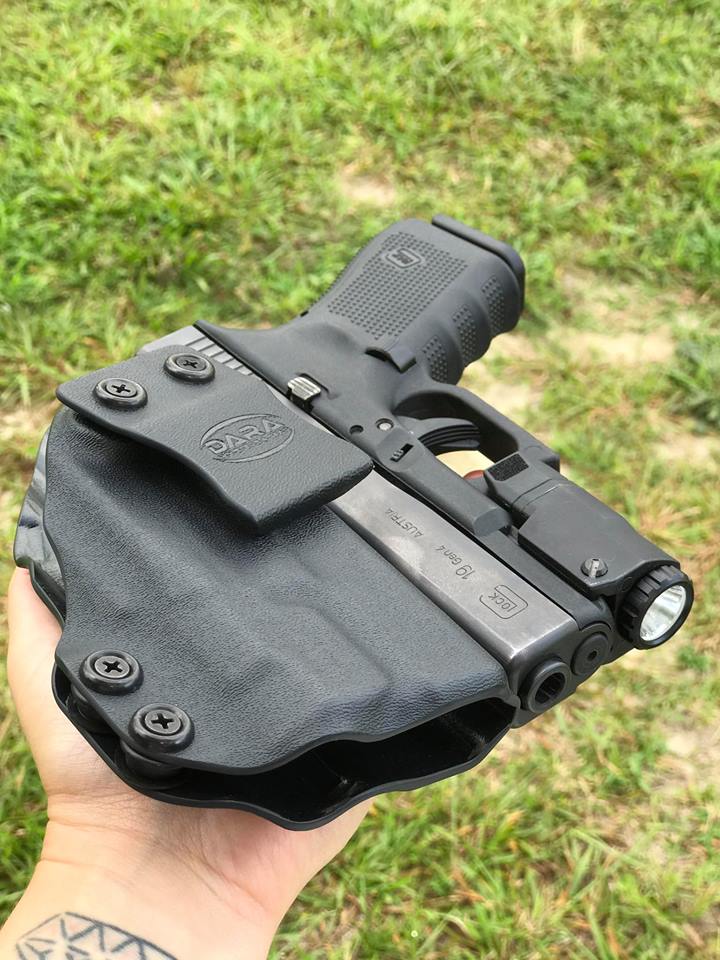 As you can see all the edges are well polished and the edges around the muzzle are slightly wrapped to avoid any irritation or sharp edges. Our hardware, a combination of Melonite coated chrome molly steel and black 316 INOX stainless steel, is simply unbeatable. It will not rust or scratch like our competition.
For more information about our Holsters, call us at (919) 295-5559!