Published by Dana on 24th Apr 2018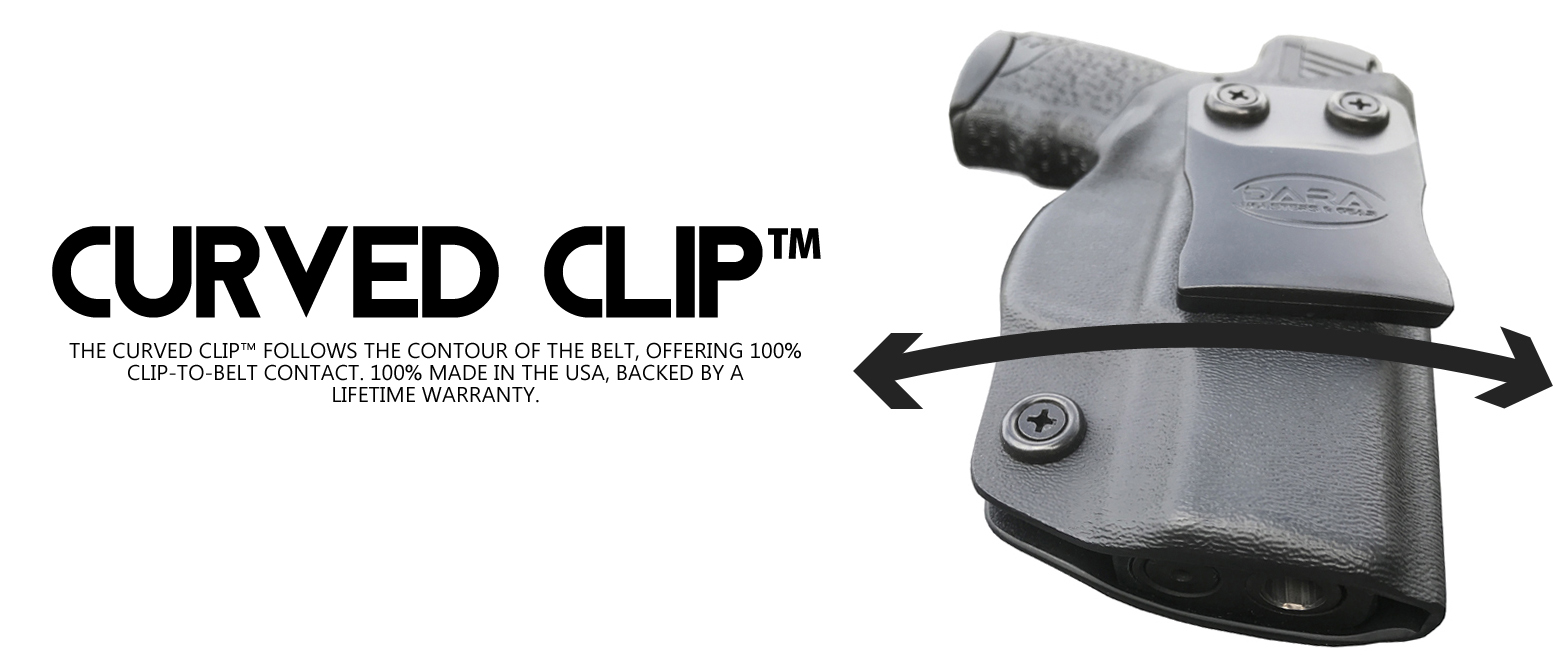 Quick Links:
The NEW Curved Clip™ is 100% USA Made, and backed by a Lifetime - no questions asked- Warranty. The Clip follows the contour of the belt, offering 100% contact with the belt during concealed carry, anywhere on the waist.
Our Curved Clip™ is an Industry game changer, eliminating awkward carry positions where belt clips pop off the belt or cannot maintain contact, due to the positioning of the holster- usually around the 4 o'clock carry position.
This clip has been mercilessly stress tested and was found virtually indestructible. The Curved Clip ™ should fit- hassle free- on any Dara IWB Holster, and will be replacing any and all 1.5" Black Clips. Coyote Brown and OD Green 1.5" Curved Clips™ will be available by mid May 2018. UPDATE: OD Green & Coyote Brown now in stock!
For inquiries contact Customer Support via e-mail or at (919) 295-5559 ext. 1