Published by Dana on 7th Oct 2016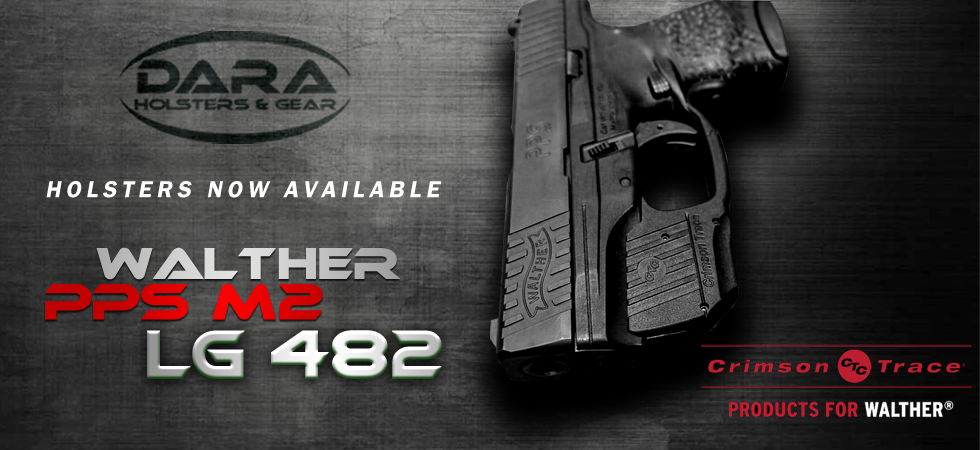 The Crimson Trace LG-482 for the Walther PPS M2 is now an available option for all Custom Holsters! Click on the type of holster you're looking for below to start building your holster now.



The LG-482G Green Laserguard® is a compact laser sight for Walther PPS M2 pistol. Attached firmly to the trigger guard, the laser's slim profile matches that of the pistol, and features Crimson Trace's trademark Instinctive Activation™. The laser sight is user-installed in minutes and is adjustable for windage and elevation.
"When we introduced the new PPS M2 pistol without an accessory rail, people loved how smooth and slim the pistol was," said Luke Thorkildsen, Walther's VP of Marketing and Product Development. "The Crimson Trace Laserguard is the perfect addition to the compact PPS M2 because you get to have the best of both worlds."