Published by Dana on 11th Apr 2016
NEW Modular Appendix Rig
This new Appendix Rig is the most innovative of its kind. The package features an AIWB Holster made from .093" Kydex/Boltaron connected to a mag carrier by a flexible PVC coated Nylon segment. This flexible piece, along with the mag carrier, is completely detachable for times when a back up magazine is not necessary. This gives you the option of carrying the AIWB Holster/Mag Carrier Combo without being overburdened by the weight of an additional mag carrier when you don't need it.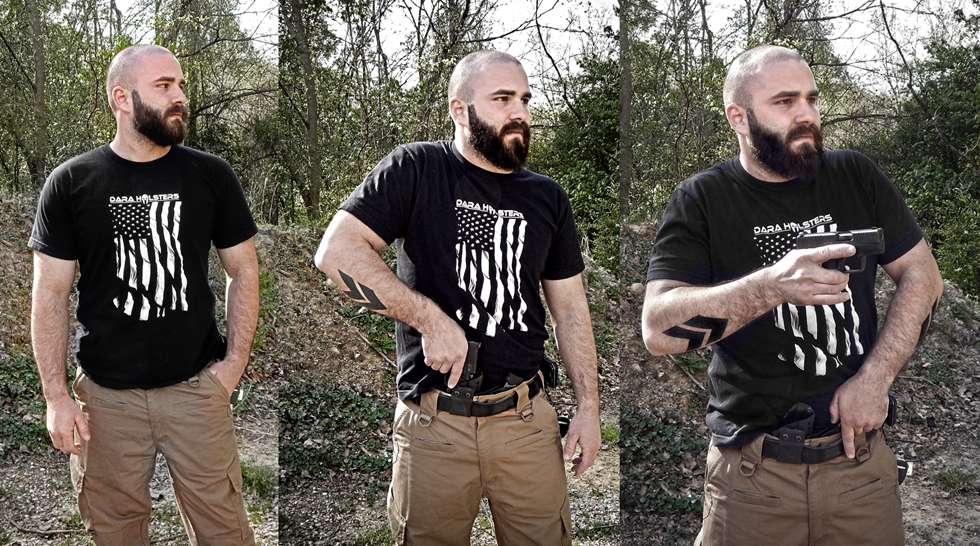 Along with the option to detach the magazine carrier completely, you will also have the option to adjust the ride height of the carrier as well. The mag carrier can be moved up or down the holster to suit your need for conceal-ability and comfort.

The Modular Appendix Rig comes with two options for the Holster Cant Angle and Ride Height: a straight draw with the mag carrier at a 30° negative cant, or a 7.5° reverse canted holster with the mag carrier at a 22.5° negative cant. Both options are well suited for conceal-ability at the appendix carry position.
Not only is this rig the most convenient on the market, it is also the most comfortable. The structure is convex, with its flexibility allowing for it to adjust to any body shape for a comfortable fit. There are no hard edges or hardware against the body to cause any discomfort.