Published by Dara Holsters on 13th Aug 2018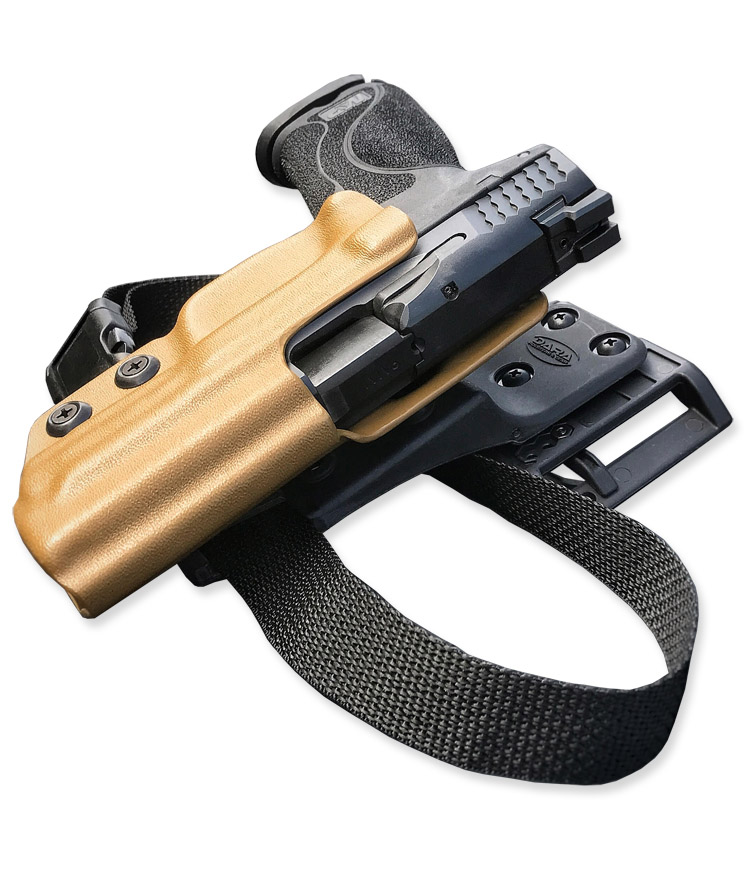 Check out the NEW Double Loop System- perfect for all Dara OWB Holsters.
These new Double Loops were designed in house and made in the USA.This new attachment is streamline, offering a slimmer profile and smaller footprint to reduce precious real estate on the belt. Our new design provides more stability and strength, able to withstand anything you can throw at it.
This new Double Loop attachment also cuts down leads times, as the belt size is now adjustable. You no longer have to buy multiple attachments in various sizes- simply use a screwdriver to adjust the belt size to switch between your EDC belt and Competition belt.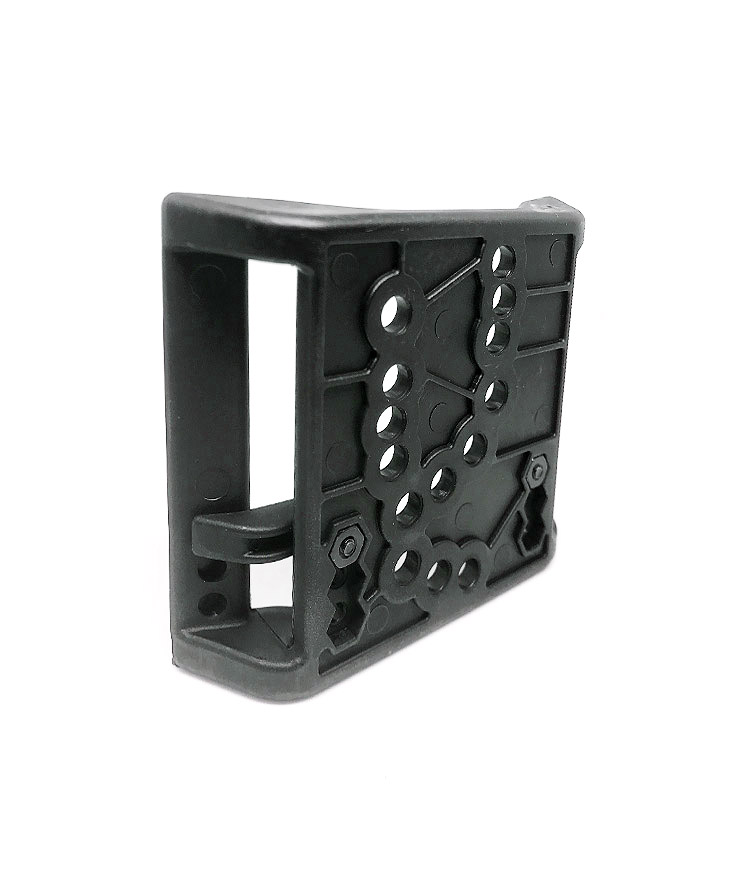 A few things remain the same as the older Double Loop design- the ability to adjust the ride height and cant angle of your holster. This is done with a Philip's Head Screwdriver. Simply unscrew the hardware attaching the holster to the Double Loop, adjust the holster to the desired cant angle and ride height, and re-secure the attachment screws.
Featuring two points of contact to the belt and three points of contact to the holster, this belt attachment option offers the most stability of any Dara OWB belt attachment.
This new Double Loop System arrives shortly after the Drop Offset redesign, featured above. The two paired together make a rock solid Competition Rig, possibly the best option on the market.
The hole pattern on all Dara Holsters' attachments is proprietary and will only fit a Dara brand Holster.