Published by Dana on 8th Apr 2016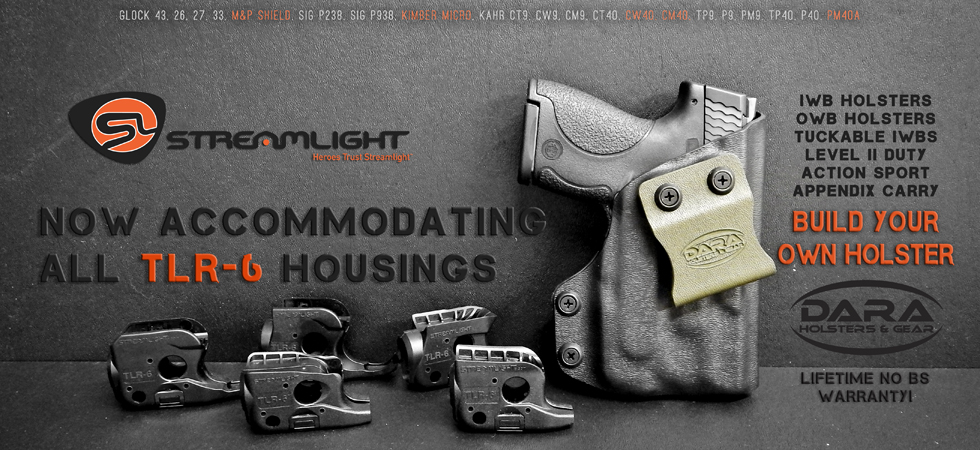 As you may already know, Streamlight Inc. has widened it's accommodations for the TLR-6 weapon light. The tac light, which used to only fit onto the Glock 42 and 43, can now be bought for the following pistols:
GLOCK 42, 43, 26, 27, 33, 19
M&P Shield
M&P Compact 3.5" Original
Sig P238
Sig P938

Sig P365
Kimber Micro .380
Kahr PM9
XD SC Mod 2 3"
We have been sent the TLR-6 housing for all of these firearms and are now able to make holsters for most of them. We are able to make holsters for the Glock 42, 43, 26, 27, 33 with TLR-6, the M&P Shield with TLR-6, the Sig P238 & P938 with TLR-6, the Kimber Micro, and the Kahr PM9. These TLR-6 Holsters can be made for both IWB and OWB carry. As of 2017 we are making holsters for the Glock 19 w/TLR-6, the XD SC Mod 2 3" w/TLR-6 and the M&P Compact 3.5" w/TLR-6.
Head on over to our TLR-6 IWB Holster page to build your own Inside the Waistband Holster. If you prefer to Open Carry, be sure to head on over to our TLR-6 OWB Holster page!
Highest Quality USA Made Materials:
Our TLR-6 IWB Holsters are hand crafted in the USA from .093" Boltaron/Kydex and molded to each firearm for a perfect fit and fastened using a combination of Melonite coated chrome Molly steel and Black 316 INOX Stainless Steel hardware that will not rust.

Better Design: Our higher quality USA made material covers all the essentials- including the magazine release and trigger- as any holster should. Also featured is our Adjustable Military Grade Rubber Retention System that allows you to adjust the retention with a Philip's head screwdriver. Retention hardware comes pre-coated with a shock adsorbing thread weld to prevent screws from backing out. Lifetime Warranty!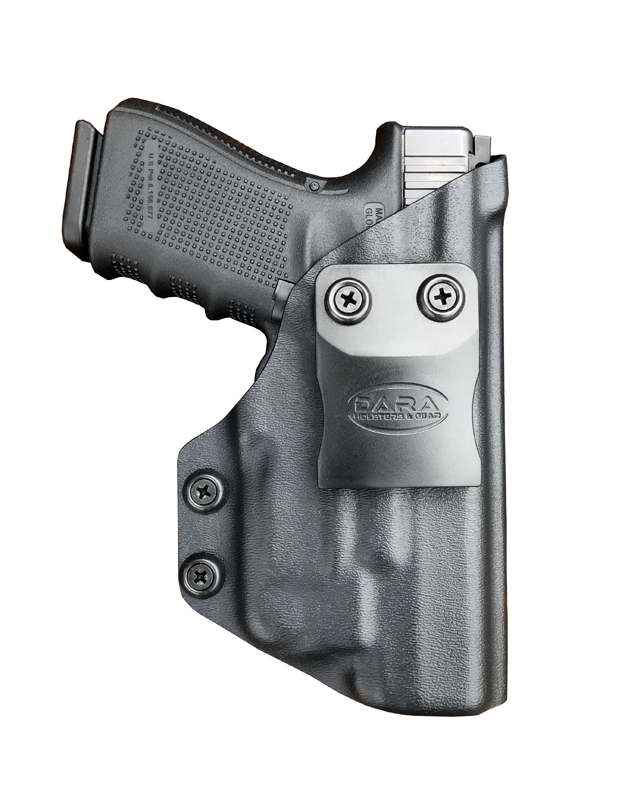 Affiliate Links:
Want the Streamlight TLR-6? Shop now: