Published by Dana on 5th Jul 2016
Dara Holsters Pictures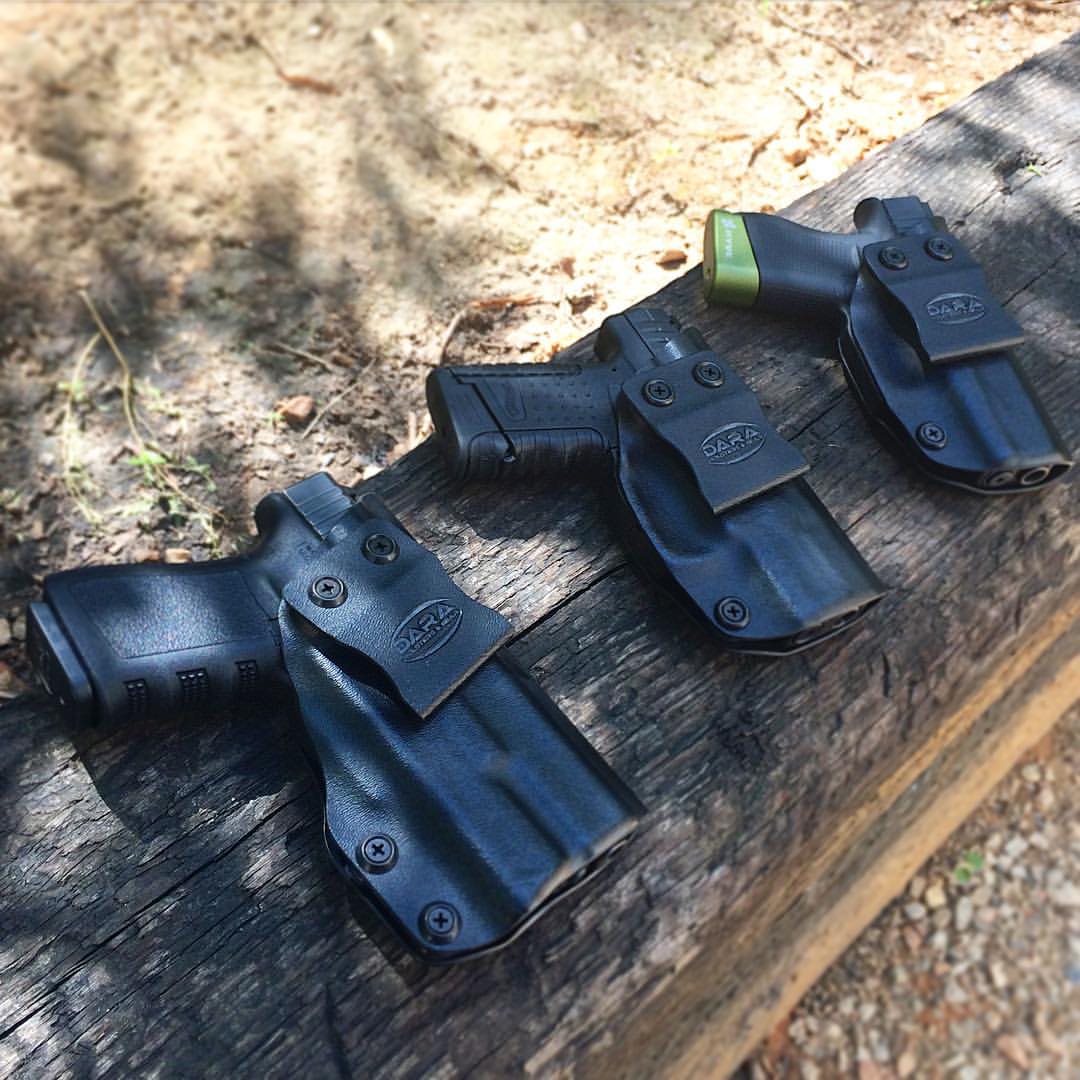 From Left to Right: Glock 19 Right Handed IWB Quick Ship Holster with Surefire XC-1, AIWB Holster for XDS 3.3, mid ride with a straight draw, and a Glock 43 Quick Ship Holster.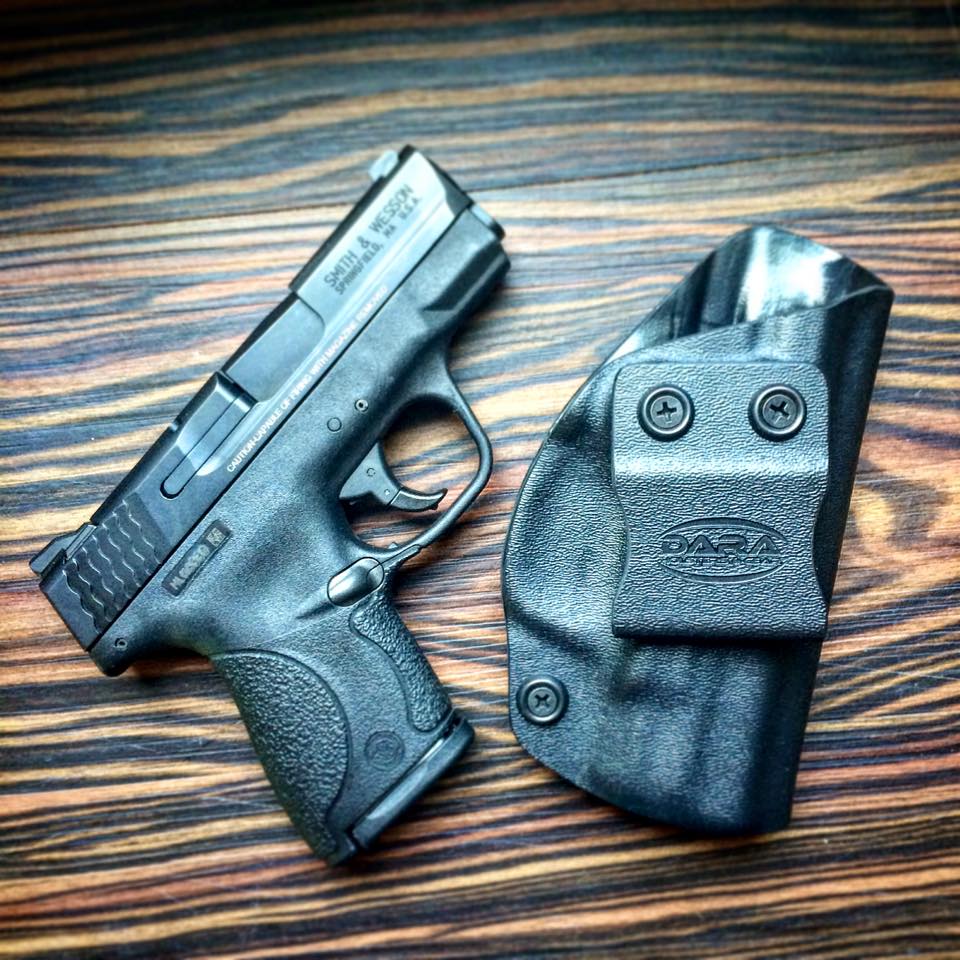 IWB Quick Ship Holster for the Smith and Wesson M&P Shield.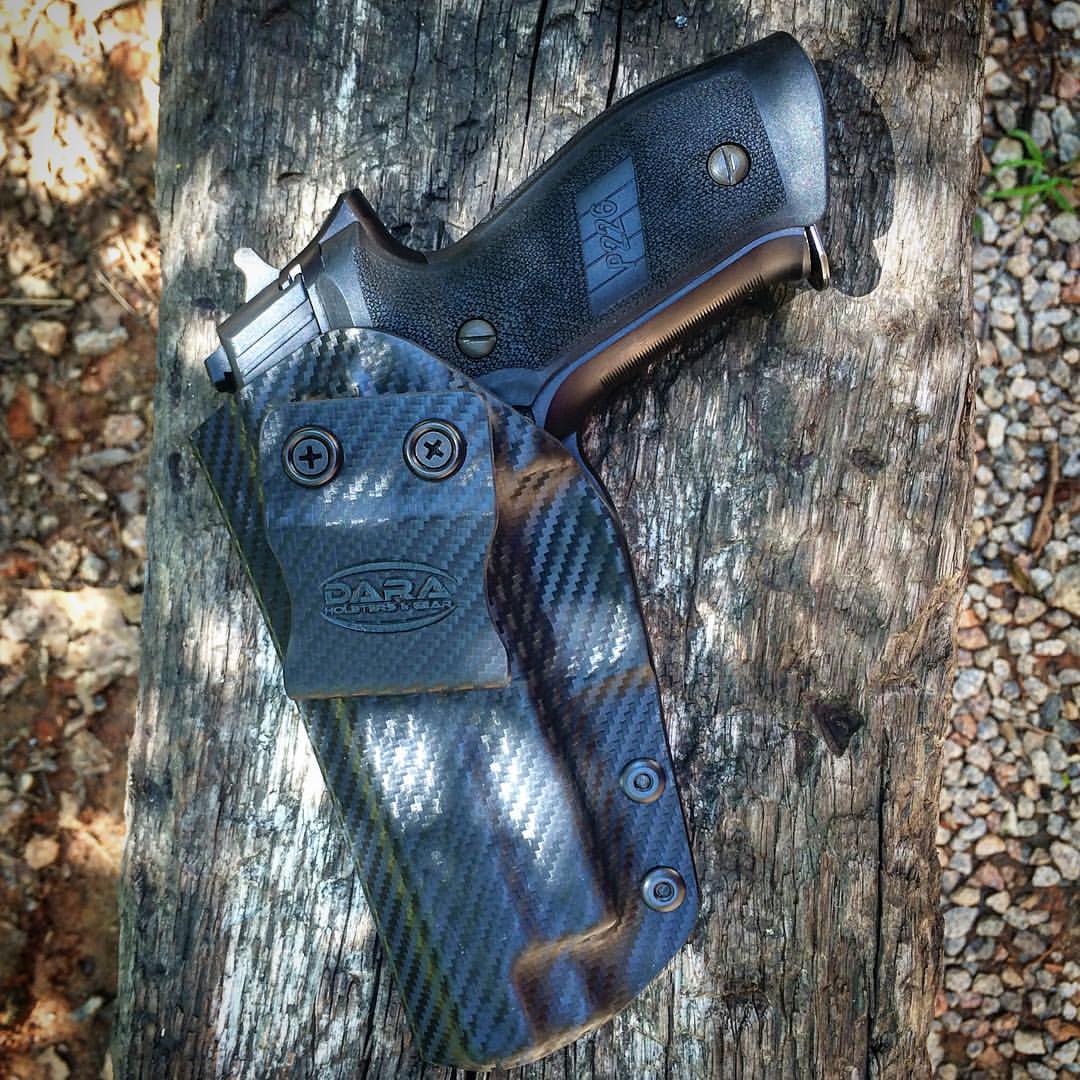 Custom OWB Holster for the Sig P226 in Black Carbon Fiber. Right Handed with a 15° forward FBI cant angle.