Published by Dara Holsters on 20th Feb 2023
Please note: This article does not include the ALQD Auto Locking Quick Disconnect Holster System, as th ALQD is an attachment for the attachment.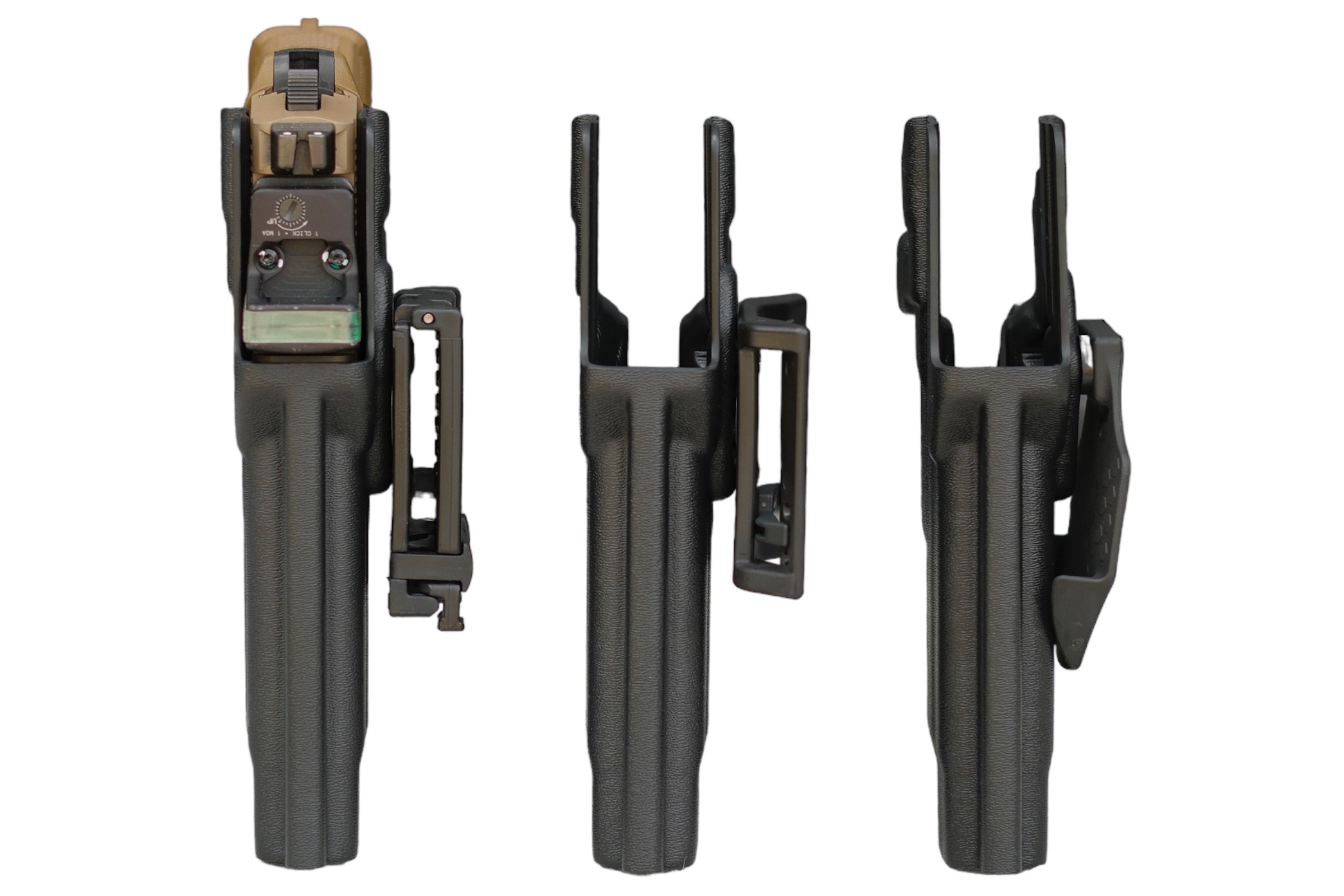 From left to right: The Quick Loop, Double Loop and Paddle Attachment for OWB Holsters.
The Paddle Attachment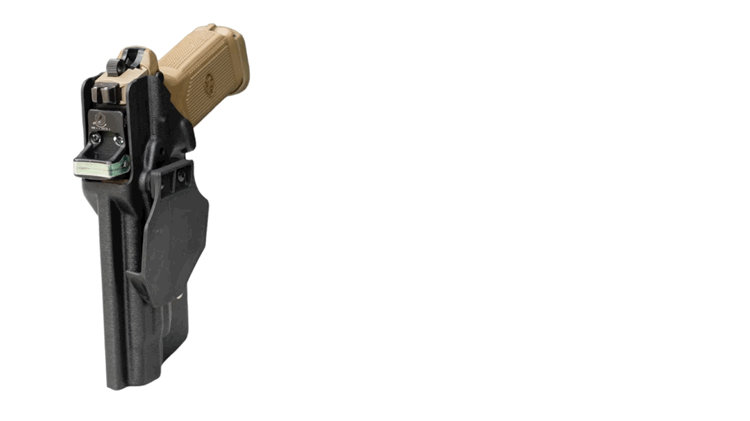 The Paddle Attachment is an easy on/off solution for open carry. It fits belt sizes 1.5" & 1.75" without option for adjustment. Both the ride height and cant angle is fixed in a straight draw, mid ride configuration. The holster paddle is curved to the body for comfort and concealability, and also features two hooks to catch the belt and prevent the holster from dislodging during the draw. The holster paddle is intended to be worn inside the pants, with the holster outside of the waistband.
The Double Loop
The Double Loop has been a staple OWB Holster attachment for us for the last 10 years. Boasting three points of contact to the holster and two points of contact to the belt, the double loop offers a very stable attachment option- perfect for everyday open carry and competition use.
The Double Loop attachment offers adjustable ride height, adjustable cant angle and adjustable belt sizing from 1.5" - 2.25" in .25" increments. Simply back out the screws, move into any of the pre-drilled positions and retighten the screws with a Philip's head screwdriver. While the belt has to be undone to take on or off, the double loop is well worth the minor inconvenience. Another bonus: unlike the paddle attachment, this double loop is ALQD compatible.
Hole pattern is proprietary, attachment is patented.
The Quick Loop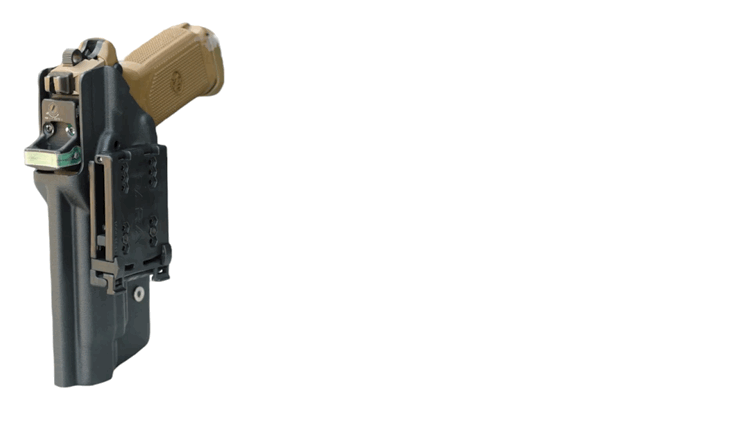 The Quick Loop holster attachment perfectly marries the convenience of the holster paddle, with the stability and adjustability of the Double Loop.
Offering ride height adjustability, cant angle adjustability and belt size adjustability, this Quick Loop allows you to adjust the holster to achieve your perfect draw stroke. The Quick Loop also allows you to take the holster on or off the belt without undoing the belt.
For comfort, we've curved the Quick Loop to the body which also aids in keeping the holster close. Additional locking tabs secure the Quick Loop around the belt. The Quick Loop is ALQD compatible.
Hole pattern is proprietary, attachment is patented.
To compare each attachment side by side, see below: