Published by Dana on 26th Oct 2017
Mounted Holsters for your Truck Guns!
Have a truck gun, or thinking about getting one to keep in your vehicle? Grab a Mounted Holster to keep it secure and easily accessible while driving!
Try any of our 3 Mounting Options:
Expandable Tough-Wedge Holster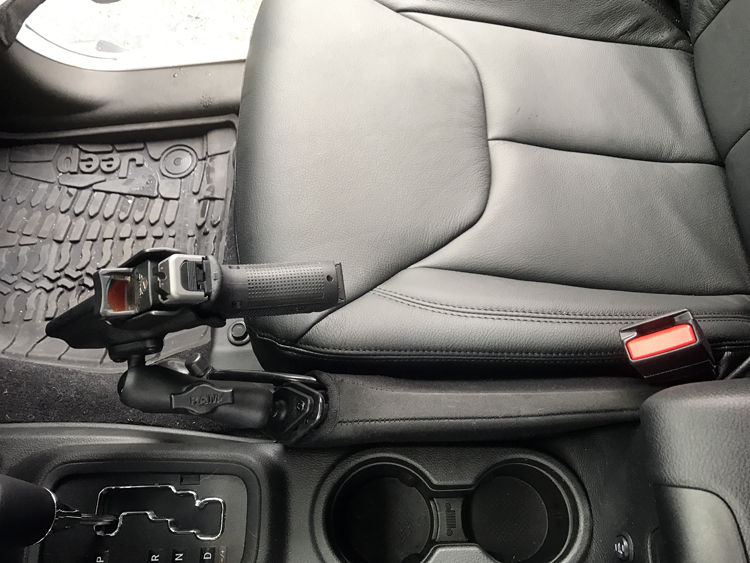 The Tough-Wedge allows you all of the benefits of the Mounted Holster without drilling into your dashboard! This mounting option is perfect for anyone who has a newer vehicle, lacking the seat rails necessary for our other non-invasive mounting option: the Tough-Claw. The wedge fits between the seat and center console, and comes with an expandable air bladder to fill larger areas providing better stability
The Tough-Claw Holster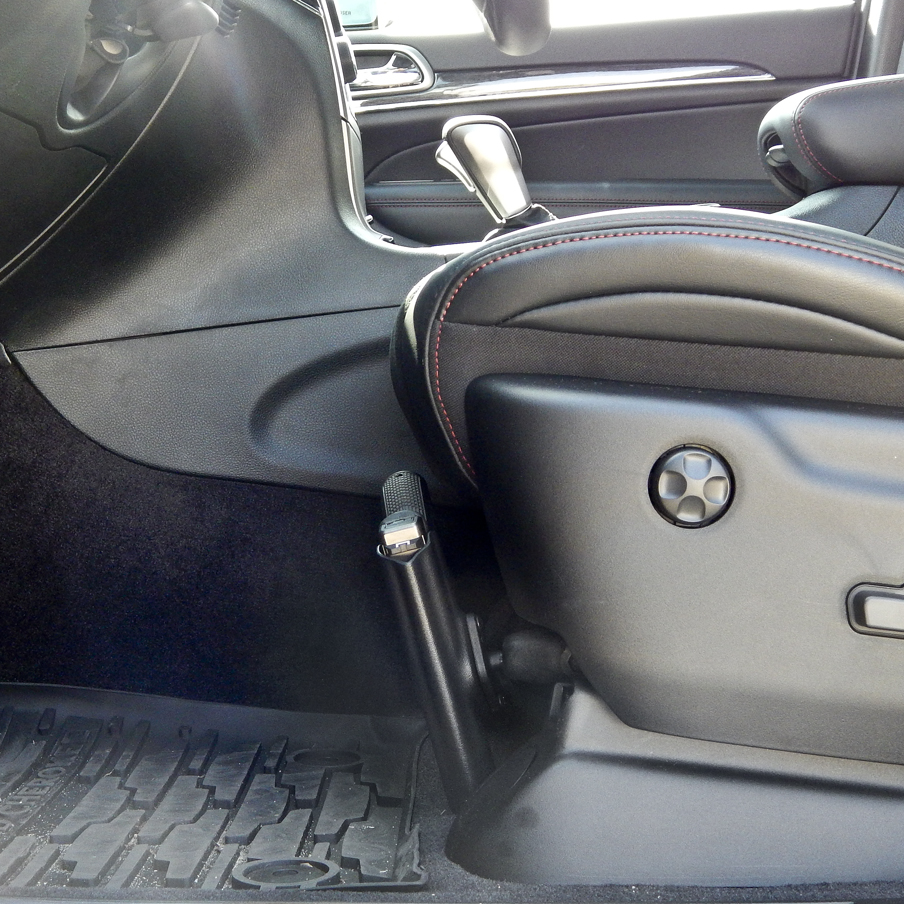 The Tough-Claw Mounted Holster is perfect for those who cannot drill into their dashboards or center consoles. The Tough Claw clamps onto any railing with a outer diameter of .625" - 1.5". This temporary toolless mounting option is great for multiple vehicle families, as well as those who rent or lease vehicles. This mounting option has also been used on motorcycles, kayaks and boats.
Dash Mounted Holsters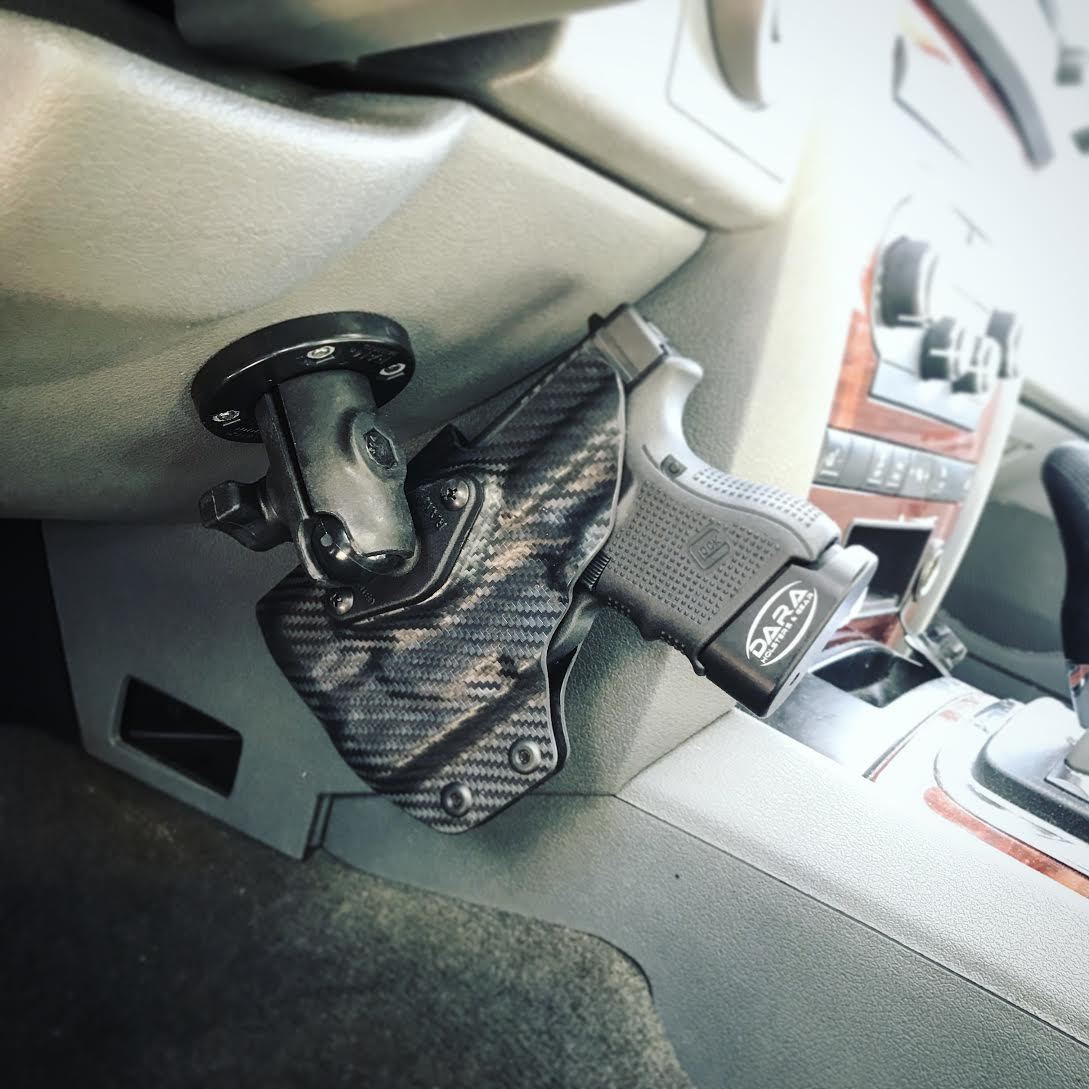 The standard flat surface mount from RAM Mounts is our most popular mounting option. Drilling is required to mount the holster to the dashboard, offering a permanent and secure option with optimum stability. A backing plate is also included, as well as all mounting hardware.
The Standard RAM Mounted Holster can be made for light bearing and optic bearing firearms, and also comes in a Level 2 retention variant.
Check out our other Truck Gun Mounting Options here.