Published by Dana on 5th Apr 2016
A threat can arise in an instant. You can react just as fast. That is the idea behind Viridian Green Laser's ECR capable light and laser systems. All you have to do is pre-set the Viridian light/laser mode, slide your firearm into your Dara holster and the ECR instant on system is on and ready. The instant your gun leaves its' holster, the laser fires on for quick target acquisition.
Is your Viridian Light/Laser ECR capable?

The Viridian C Series, X Series (excluding RS), and REACTOR Series are equipped with ECR technology and activate when drawn from an ECR holster.

Please use the following guidelines to determine if your current Viridian laser sight is equipped with ECR technology:
C5 units with serial numbers beginning at or higher than C019860.

C5L units with serial numbers beginning at or higher than C018000.

X5L (Gen 2) units with serial numbers beginning at or higher than X002830.



Any of our Custom Kydex Holsters are ECR compatible.

The Custom Dara ECR Holster is available for all ECR capable Viridian Light or Laser attachments. Our ECR is delivered by a (Ni) plated N48 grade Neodymium magnet. Our ECR magnet is permanently fastened to the inside of our holsters using Stainless Steel hardware, instead of glued in and waiting to fall out like all the other guys.
Custom IWB Holster with ECR:
CustomAIWB Holster with ECR: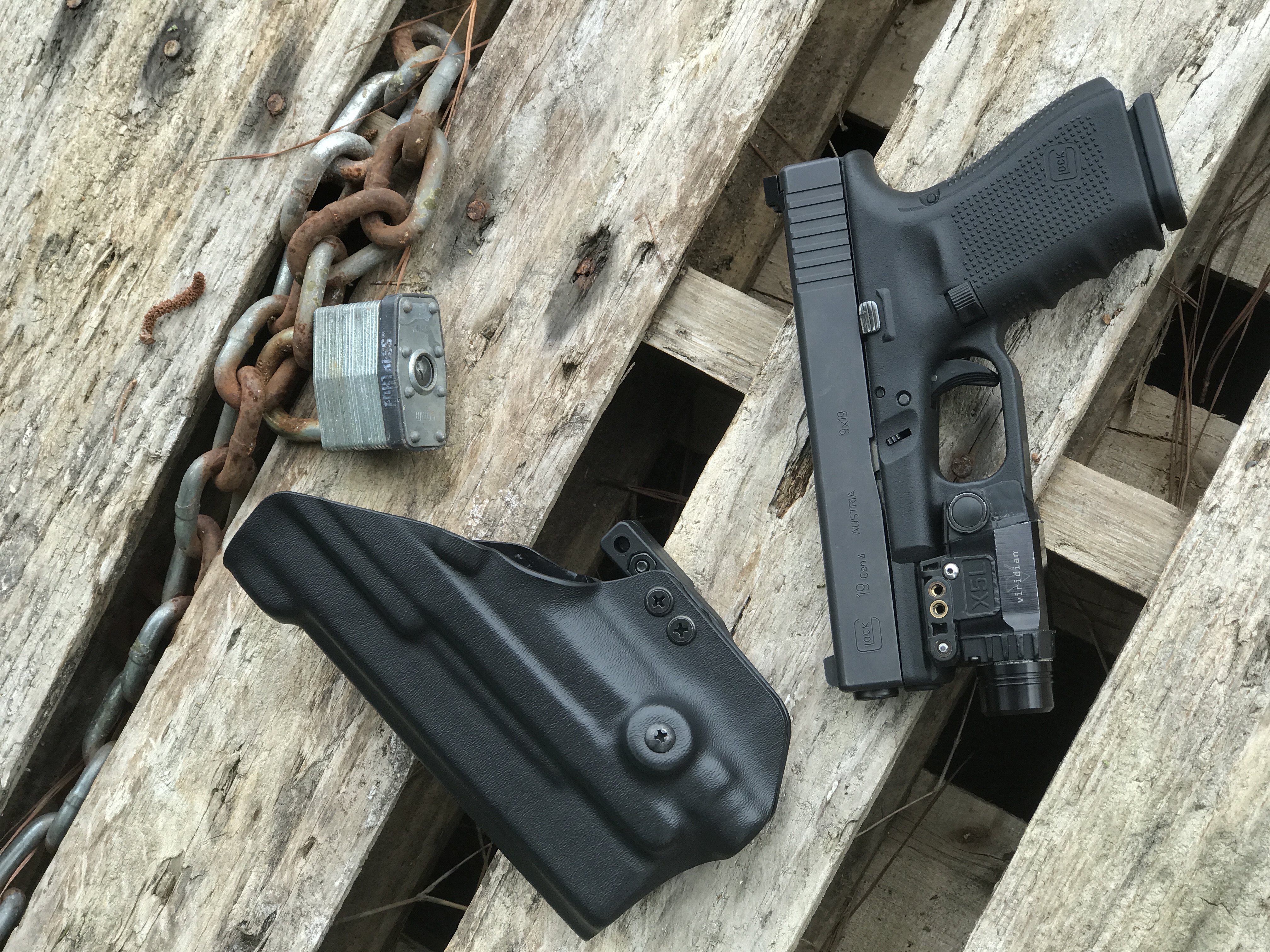 Custom Duty Holster with ECR:
For the most dependable ECR-capable holsters, go with a Dara Custom Holster. Our secure and rugged ECR holster design and lifetime warranty means you can always depend on your holster to deliver that instant-on beam for quicker target acquisition.