Almost 99% of our orders are for Custom Holsters. We try to provide as many options as possible to allow the customer to create a holster that is perfect for them. But- just because the option is there, doesn't mean it's a good choice.
We put recommendations in place for a reason. For example, our recommended set up for an AIWB Holster is a mid ride height with a straight draw. This is hands down the most concealable configuration. It gives you easy access to the grip while also keeping the holster decently low in the pants for concealment. Want more comfort? Get a higher ride height. But keep in mind: for every level of comfort you obtain, the level of concealability decreases. We found the sweet spot, that is what we recommend.
This is why we warn against a low ride height paired with a reverse cant angle:
In any kind of scenario resulting in having to draw your firearm, you don't want your grip to be buried. Why do we allow customers to choose this set up? Because whenever we try to govern the options listed on the website we get negative feedback and lose customers. So instead of prohibiting certain options, we post our recommendation and hope that customers take them into consideration.
Below are more photographs of Jon trying to draw with this configuration: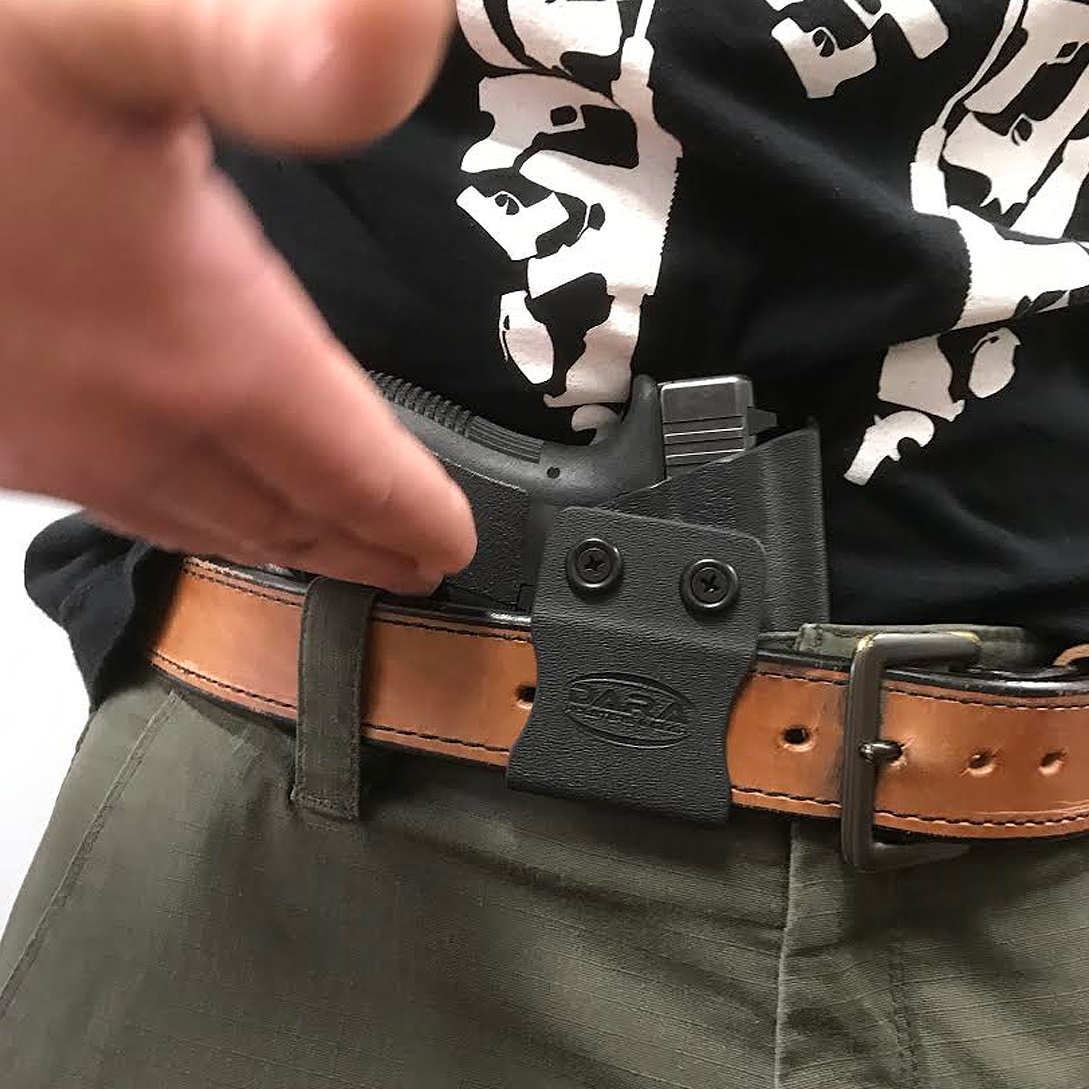 While 'ole baseball mitts here has larger than normal hands, this would present a problem to the majority of carriers. If you do choose a set up like this, I highly recommend practicing your draw to get the hang of having to dig.
This is what our preferred set up looks like with the same handgun:
And a final comparison: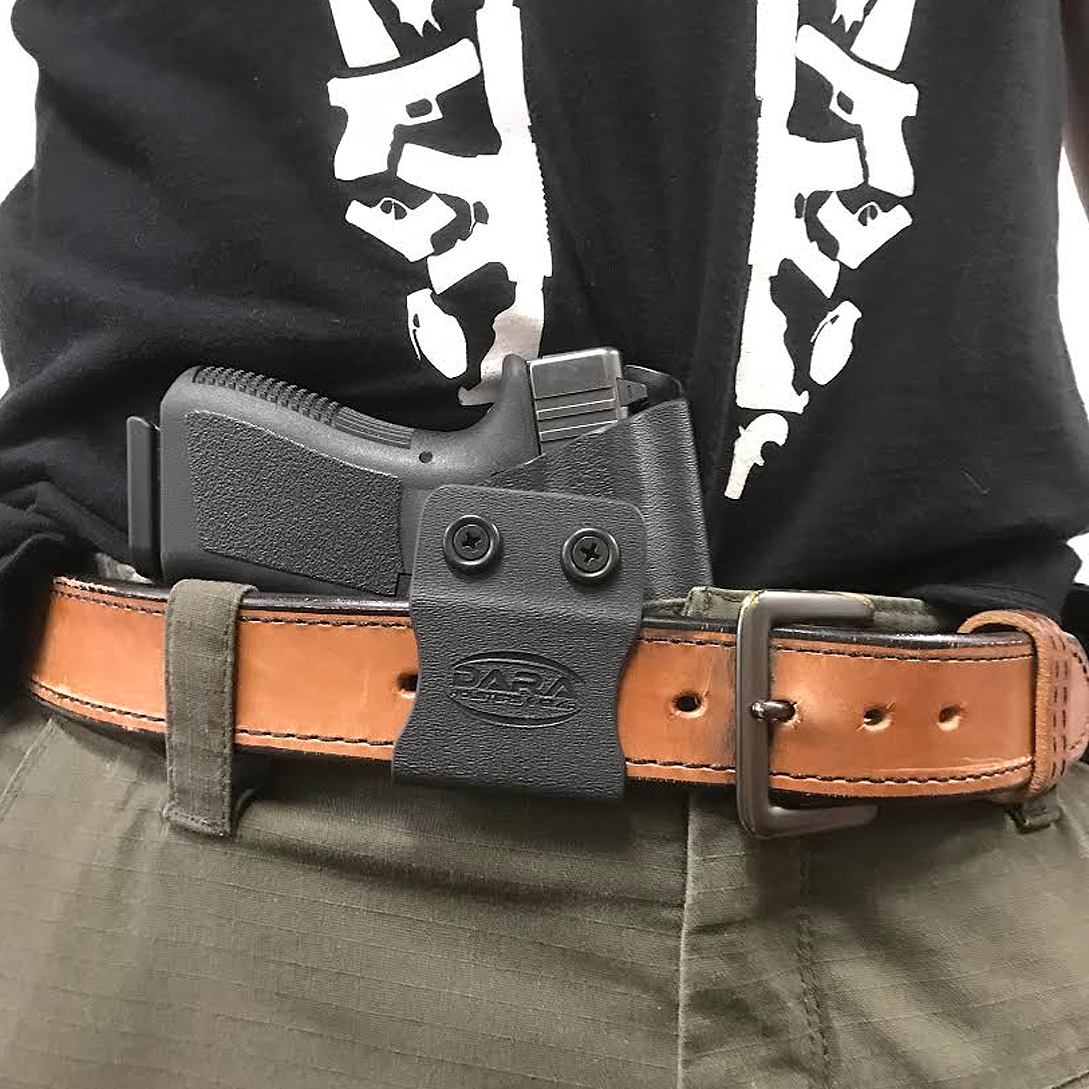 Recent Posts
Checkout this quick video showing you how to install the DM1 Molle Attachment. The DM1 Molle Attac …

Checkout one of our latest videos addressing a common question: What is thread locker? We off …

Whenever we post a video of the ALQD we often get asked, by new shooters in earnest or by online …