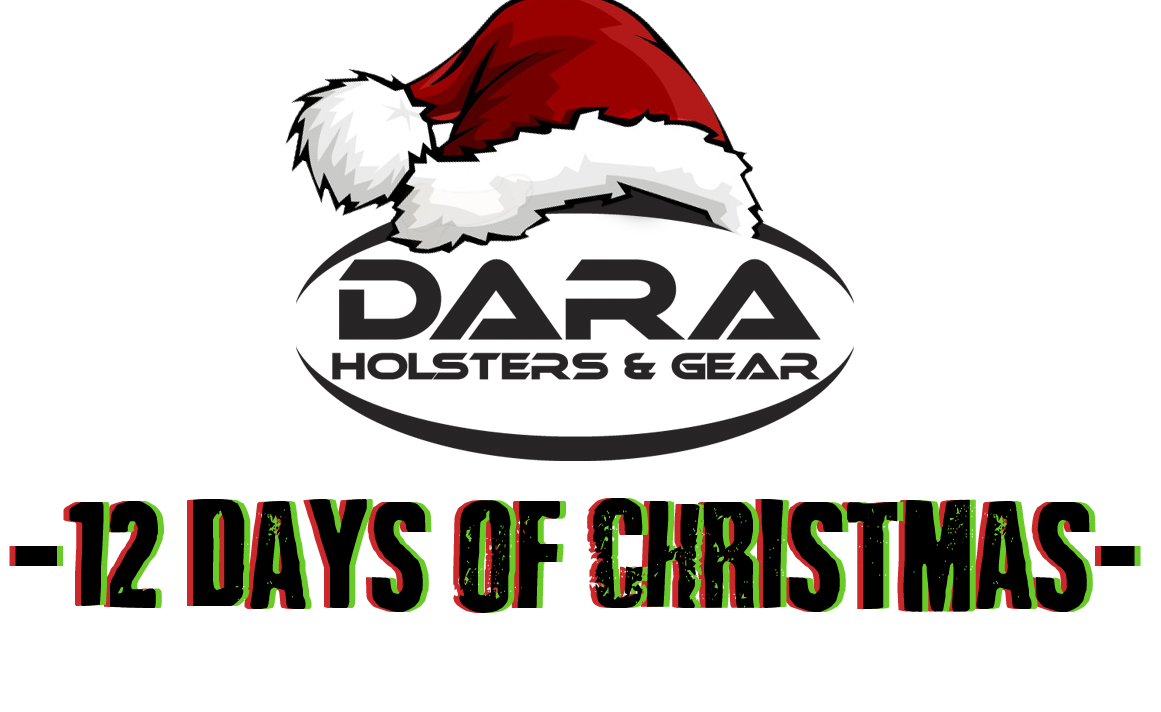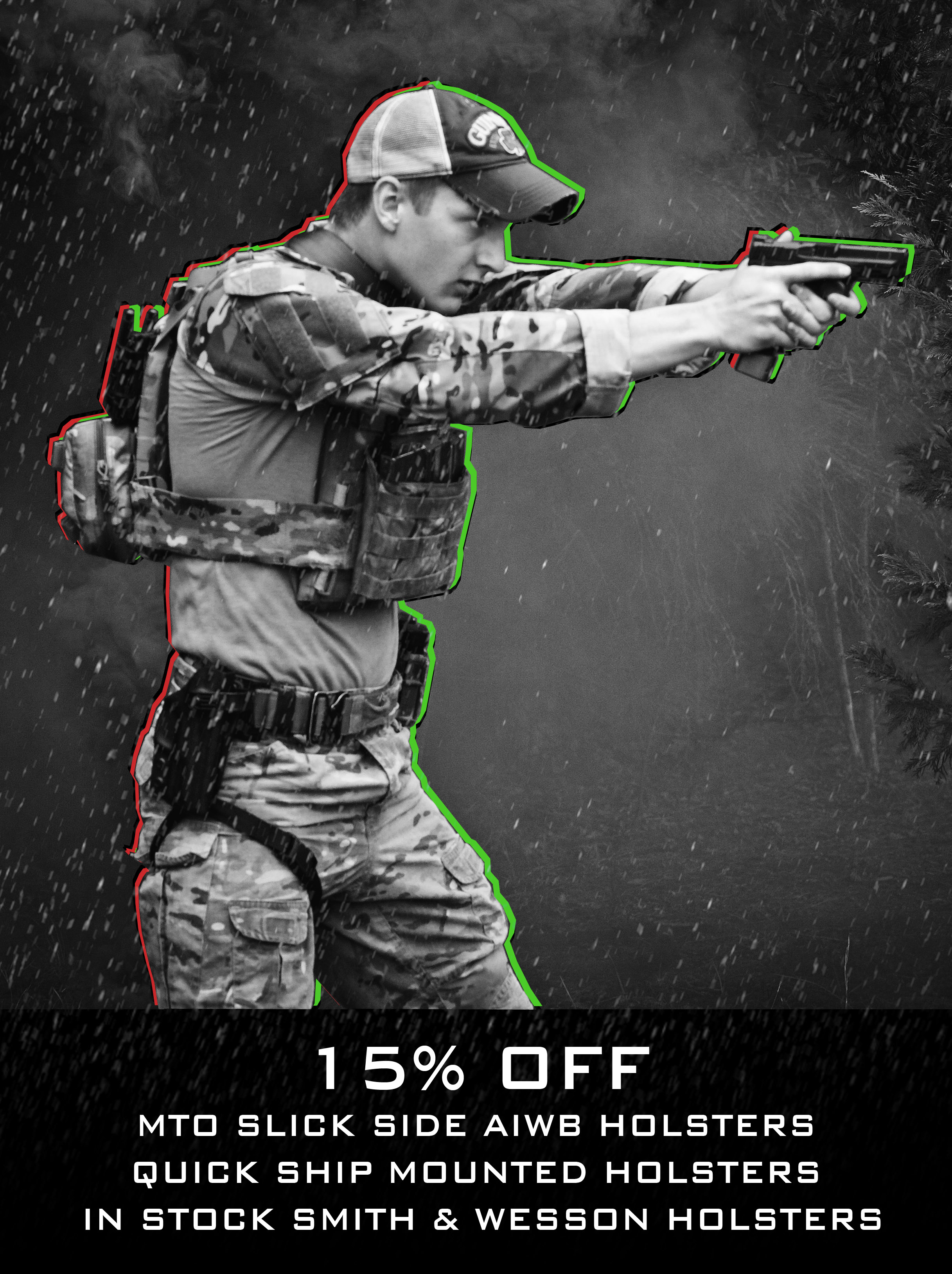 All in stock RAM Mounted Vehicle Holsters are on sale TODAY only - 15% off with code "DAY1DEALS". These Mountable Holsters can be mounted to any RAM Mounting System that accepts a 1" poly-coated ball.
We offer 3 types of Mounting Systems:
-The Flat Surface Mount: typically mounted under a vehicle's dashboard, in a safe or vehicle vault, or to a desk or night table.
-The Tough-Claw: this mount is usually mounted to a seat rail, but can be mounted to any bar type structure with
a .625" - 1.5" outer diameter.
-The Tough-Wedge: which slips between the seat and center console -or- mattress and bed frame, with an expandable air bladder to reduce movement.
All in-stock Smith & Wesson Holsters are 15% off TODAY only with code "DAY1DEALS". These holsters (shown above) are intended for Inside the Waistband Carry. They are suitable for both Appendix Carry and Hip (or behind) Carry for the Right Handed Shooter. Each comes with an adjustable cant angle from a straight 0°cant to a 15° Forward Cant.
All of our holsters come standard with an Adjustable Rubber Retention System. This retention system was designed by us, and intended for use specifically with our holsters. The system is able to hold even the most minute adjustments, making your retention truly custom.
All In stock holsters come with a 1.5" Curved Clip. Our patented clip is designed to mimic the curve of the belt while worn on the waistband, offering 100% clip-to-belt contact while carrying.
All IWB Holsters come with a full sweat shield, as well as protected rear sights. Our holsters accommodate most aftermarket sights, with exception to suppressor height sights.
Our MTO Slick Side AIWB Holster is our most popular AIWB Holster right now! On sale TODAY only using code "DAY1DEALS".
The Slick Side Holster, just like its name, is completely streamlined, giving you the slimmest AIWB Holster on the market. The belt attachment is a tuckable 1.5" skinny clip, encircling the belt entirely providing you stability and tuckability in one very compact package.
The retention on our MTO Slick Side AIWB Holster is completely adjustable, and the sweat shield extends to the back of the slide. Rear sights are protected, and the holster comes standard with a Grip Concealment Claw.
The Claw works with the belt to bring the grip into the body, avoiding grip printing like last year's wardrobe.
Take advantage of our 12 Days of Christmas Sale. It'll be the last sale for a good long while!
Recent Posts
Checkout this quick video showing you how to install the DM1 Molle Attachment. The DM1 Molle Attac …

Checkout one of our latest videos addressing a common question: What is thread locker? We off …

Whenever we post a video of the ALQD we often get asked, by new shooters in earnest or by online …