Published by Dana on 20th Mar 2017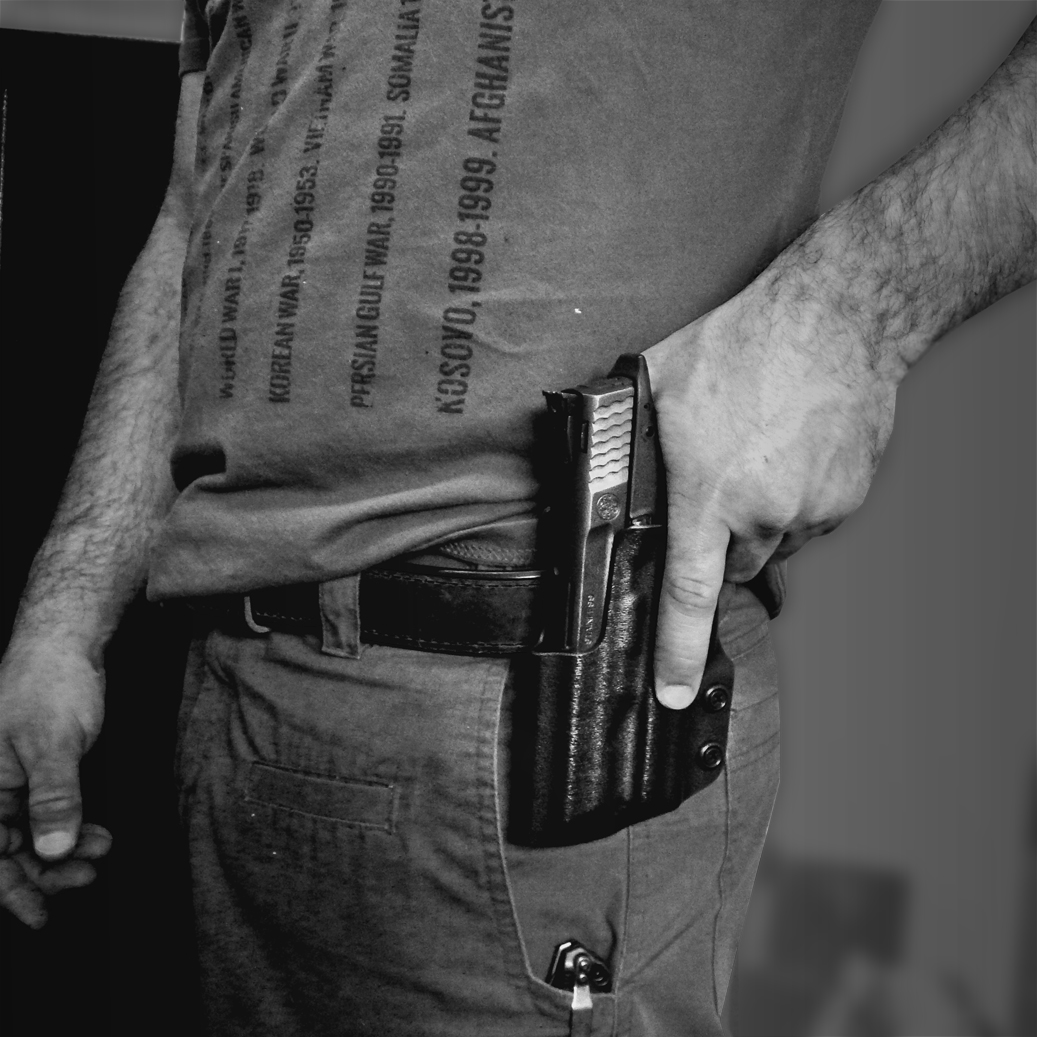 The Action Sport Holster is one of our most popular holster to date. It can be worn for daily carry, recreational range time or for it's designed purpose: Competitive Shooting. Featuring two ejection port cut out choices, the Action Sport Holster is universally accepted in all competitive shooting matches. By offering 300 firearm choices, 100+ light/laser options and other customizations, we offer you all the tools necessary to create the perfect holster to suit your needs.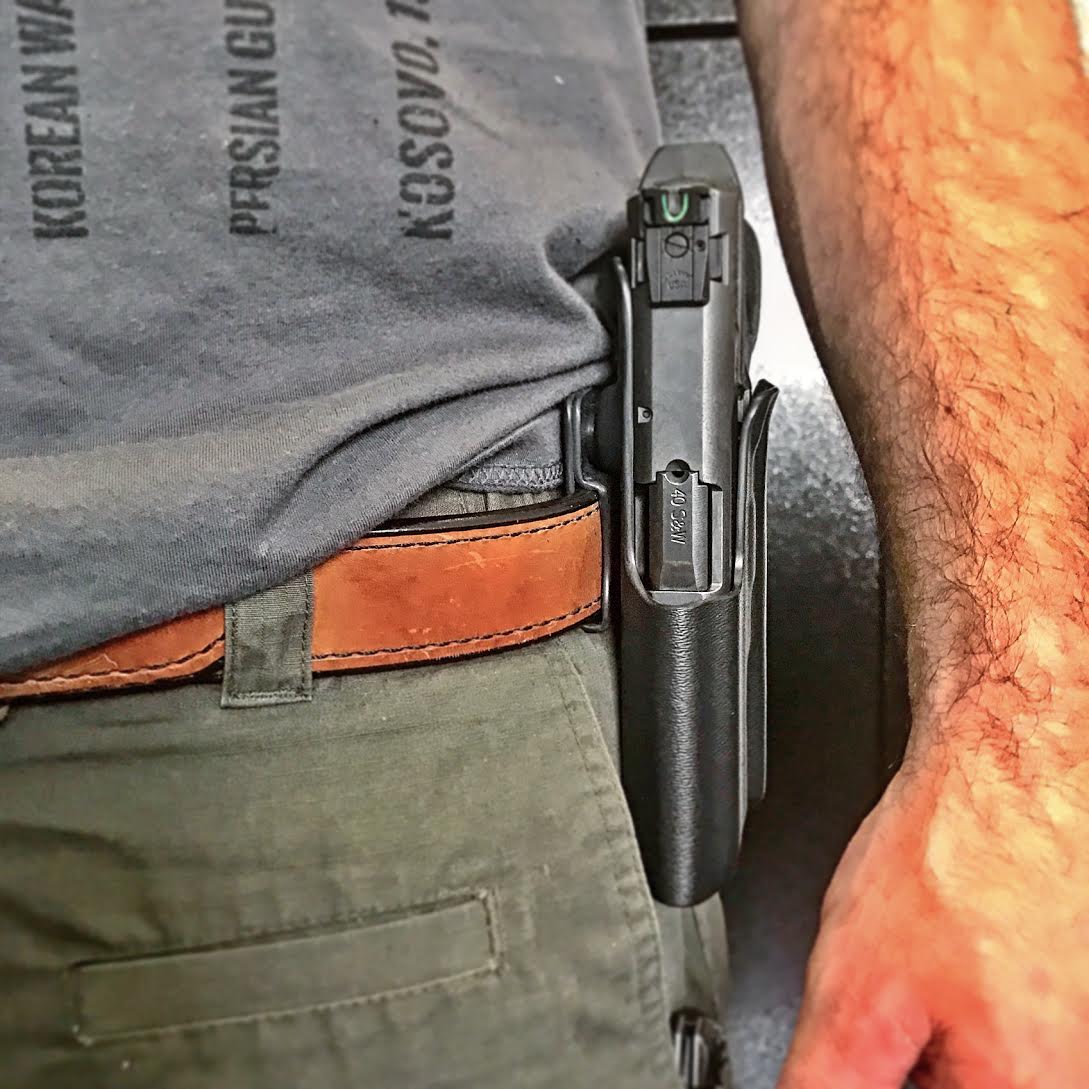 Choose from four OWB attachment choices: the clip or paddle (for easy on/off), the loop (most common) and Double Loop (recommended). The loop, as shown above, holds the gun close to the body for a slim- low profile OWB Holster. The Double Loop attachment, which is highly recommended, allows you to adjust your ride height and cant angle, and also attaches to our Drop Offset shown below:
The Action Sport holster can also be made for the left handed shooter, even if you have a light or laser attachment: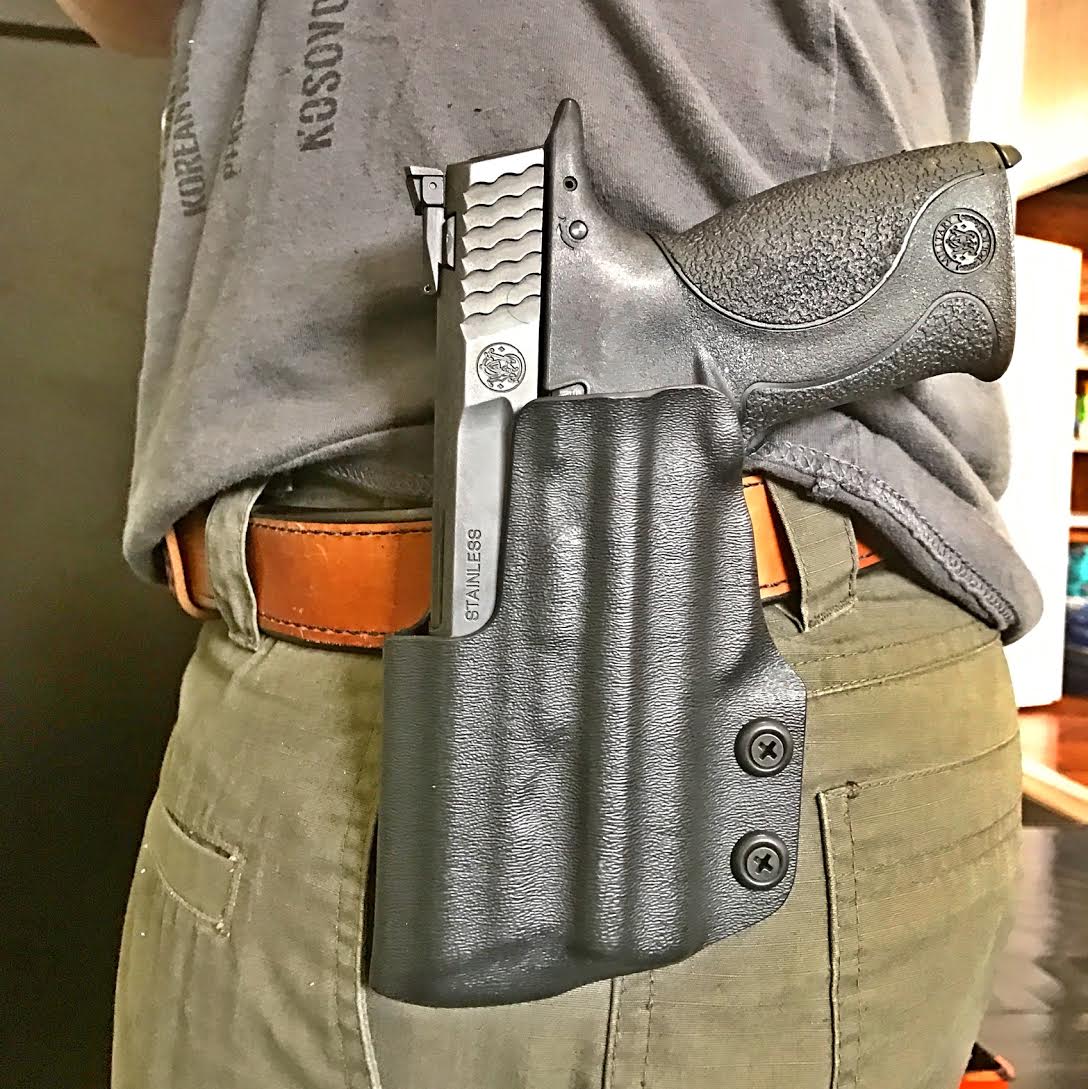 Above is the Smith & Wesson M&P 4.25" with Surefire XC-1 made for a left handed Competitive Shooter. Click on any of the images to order the Action Sport Holster. For reference, this holster is ejection port cut "A", mid ride height and 7.5° reverse cant.