Published by Dara Holsters on 26th Apr 2018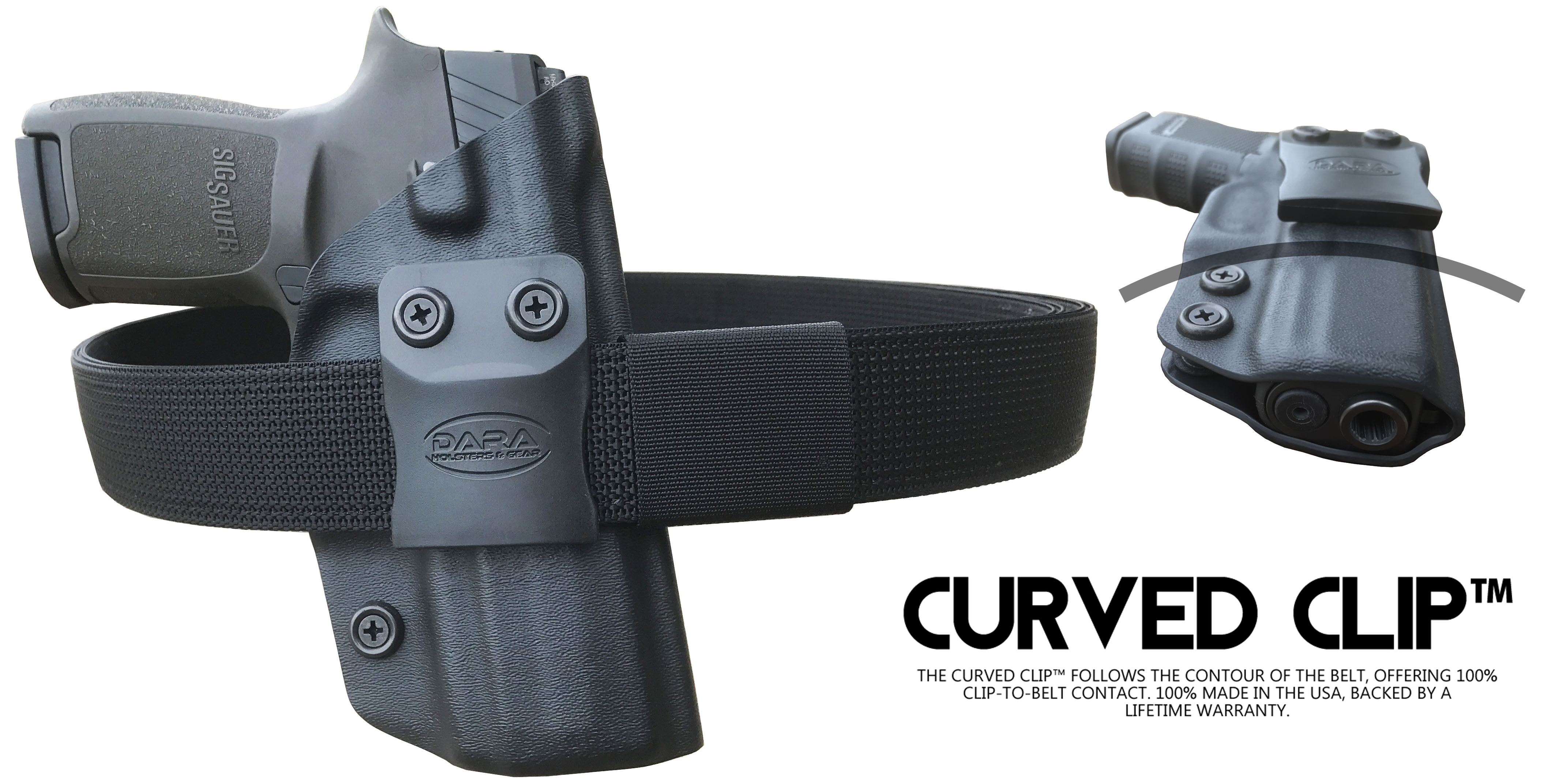 So Many Options!
Our Appendix Carry AIWB Holster and TacBelt Combo Package is the best combination for Concealed Carry! Custom build your AIWB Holster from the ground up and pair it with the dual layered nylon Tacelt for the ultimate Appendix Carry Package.
The Curved Clip™ follows the curve of the belt, offering 100% clip-to-tacbelt contact, keeping your holstered firearm secure, and flush to the body. Another mounting option is the J-Hook, pictured below: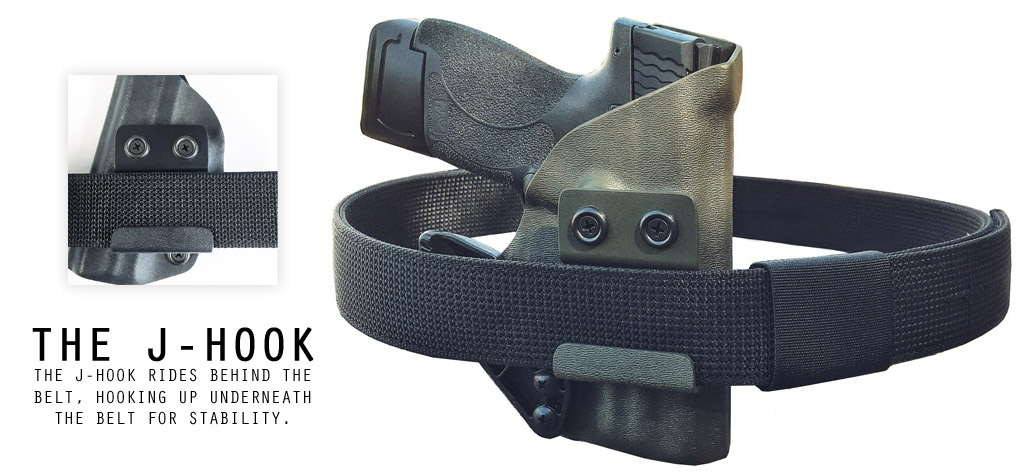 The J-Hook goes behind the belt and hooks up underneath, showing only a small lip towards the bottom of the belt. This is one of the more concealable options and works great with the thicker dual layer nylon belt.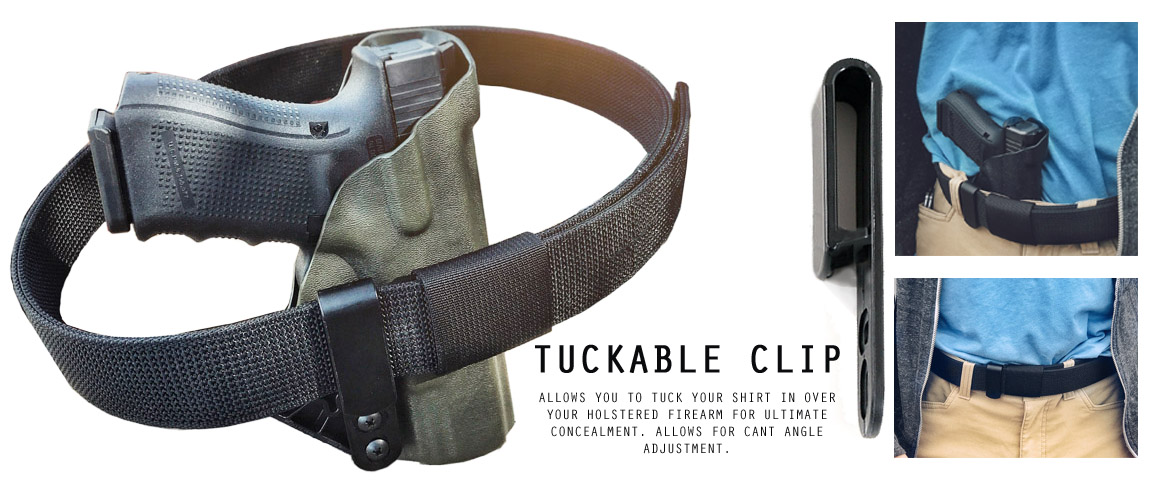 The Tuckable Clip is the newest addition to our attachment line up. This Tough Clip allows you to adjust the cant angle of the holster forwards or reverse up to 15° as well as tuck your shirt in over your holstered firearm.
The skinny profile also stays hidden more easily than a traditional clip over system.
All Dual Layered 1.5" Nylon Tacbelts are 100% USA Made and come with a Lifetime Warranty, as well as each AIWB Holster.
Start building yours now! SHOP