Published by Dana on 7th Nov 2017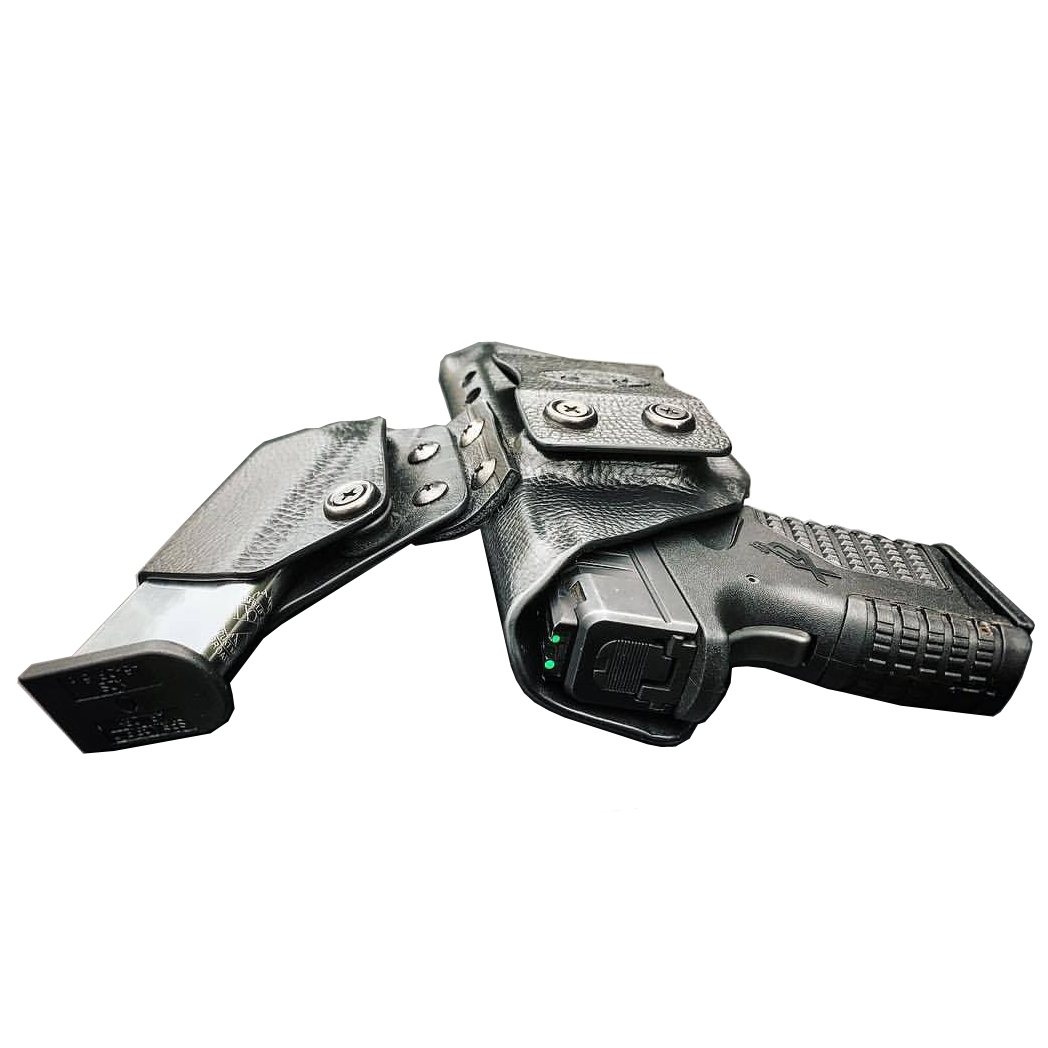 This Appendix Rig is the most innovative of its kind! Why? Because it's flexible design conforms to ANY body type for comfortable all day appendix carry.
This Rig is made from .093" Kydex/Boltaron connected to an IWB mag carrier "sidecar" by a flexible PVC coated Nylon segment and fastened using a combination of Melonite coated chrome Molly steel and Black 316 INOX Stainless Steel hardware.
Better Design:This flexible piece, along with the side car mag carrier, is completely detachable for times when a back up magazine is not necessary. This gives you the option of carrying the AIWB Holster/Mag Carrier Combo without being overburdened by the weight of an additional magazine carrier when you don't need it.
Not only is this rig the most convenient on the market, it is also the most comfortable. The structure of the rig is curved inwards, with it's flexibility allowing it to adjust to any body shape for a comfortable fit. There are no hard edges against the body to cause any discomfort.
Along with the ability to take the additional spare magazine carrier off of the appendix rig, you also have the ability to adjust the ride height of the mag carrier. The mag sidecar can be moved up or down to the desired position of the carrier.
Material covers all the essentials, including the magazine release and trigger, as any holster should. Also featured is our Adjustable Military Grade Rubber Retention System that allows you to adjust the retention with a Philip's head screwdriver.
Lifetime Warranty!