Published by Dana on 20th Jul 2017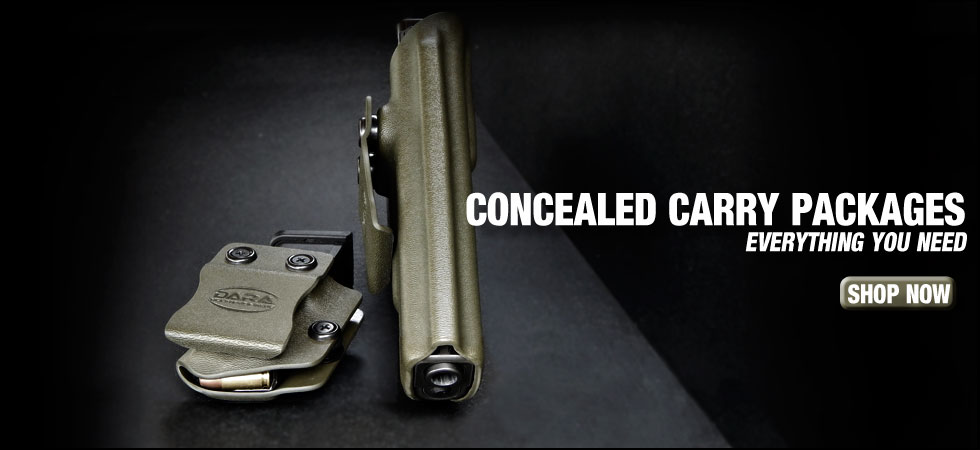 Did you just get your long awaited, much anticipated Permit to Conceal Carry? Awesome!
Now you just need to find the right gear. We make it easy for you: everything you need to carry daily all in one package. Our Concealed Carry Package comes with an IWB Holster and an IWB Mag Carrier for pretty much every common pistol on the market. All you need to do is choose your firearm, color draw hand and how you want to carry. We'll build it to your custom specs, and ship it out within two weeks!
Can't wait that long? There are other options, such as our Custom Quick Ship Holster with a 5-7 day lead time or our 24 hour Quick Ship Holsters that ship within 24 hours. Neither of those Quick Ship Options come with a Mag Carrier, but they're the quickest options available!