Published by Dana on 19th Jun 2017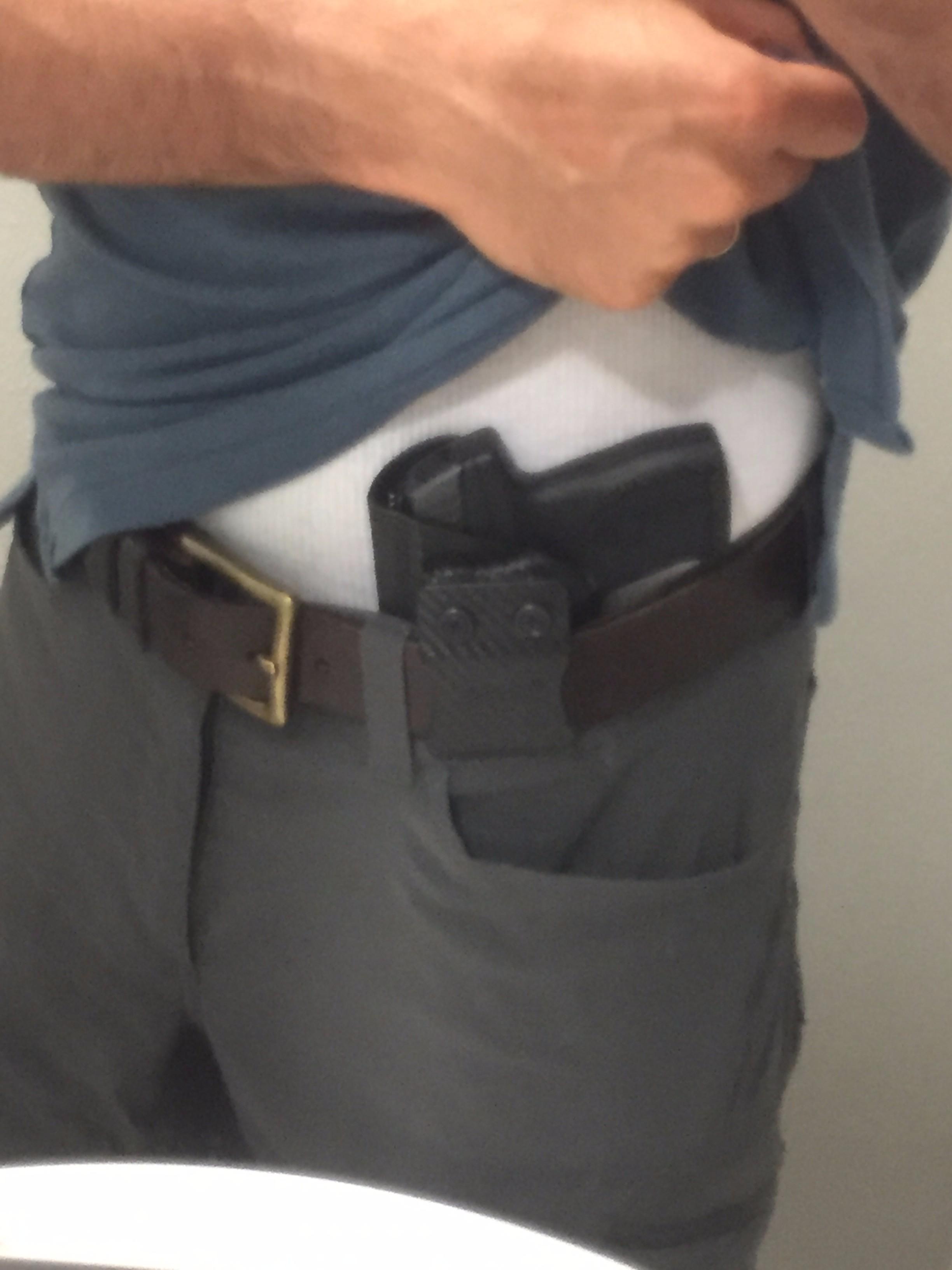 Kydex AIWB Holster Review from Clint:
This was my first foray into AIWB. My initial research led me to believe this method of carry would offer complete concealment, but limited comfort. Upon receiving my holster, I was surprised to find that comfort while sitting/standing was 10/10, but it took some playing around with positioning on the belt to get to a level of concealment where I felt comfortable going out with just a Tshirt. I found the 1/130 position to offer more concealment for me (about 6'3", 180) than 12/1230. Looking down, this is immediately right of the first belt loop. I am very pleased with the holster itself. It's very thin, lightweight, and seems to be well made. The wedge does a good job of keeping the grip tucked close to my torso and I like the full coverage on the back side to keep the slide from contacting my skin. The holster also protects the rear sights, at least with this particular model & firearm. I would make this purchase again, and will look to Dara first for future holster needs.
Overall Rating:
Our AIWB Holster is a no nonsense, full Kydex single clip, minimalist AIWB Holster. There is no extra material to cause printing, while equipped with a full sweat shield to protect the firearm from touching the body.
Why our AIWB Holster? Simple:
Higher Quality Materials: Holster is made from .093" Kydex/Boltaron and fastened using a combination of Melonite coated chrome Molly steel and Black 316 INOX rust-free Stainless Steel hardware.
Better Design: Our rugged, superior material covers all the essentials, including the magazine release and trigger, as any holster should. Also featured is our Adjustable Military Grade Rubber Retention System that allows you to adjust the retention with a Philip's head screwdriver.

Lifetime Warranty!