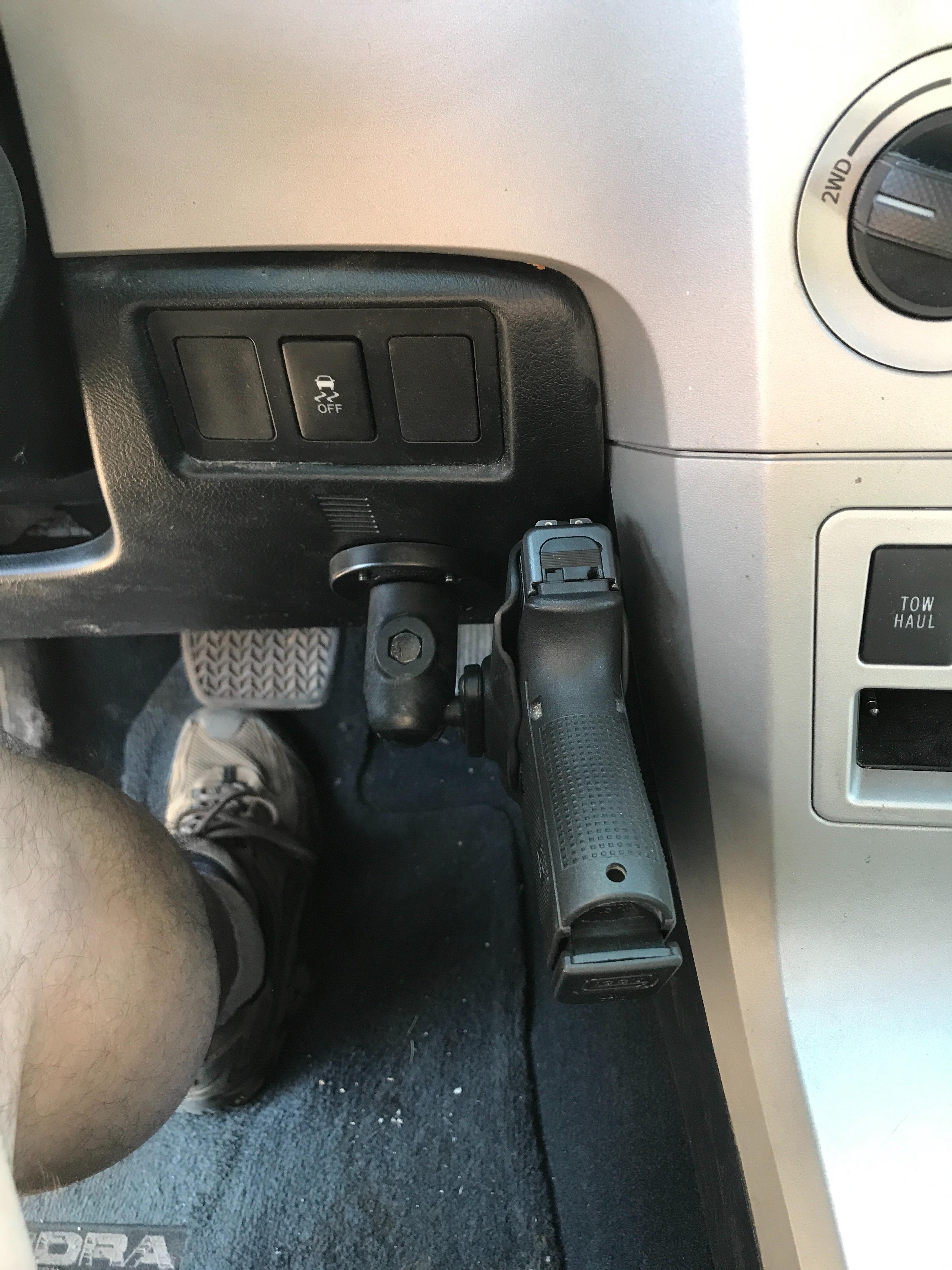 Quick Shipping RAM Mounted Vehicle Holster Review from Joncal44:
The ram mount and holster work perfectly for what I was looking for. I had to drill a few holes and take some panels off but it works perfectly!
We absolutely love hearing Customer Reviews and seeing our products in action! The RAM Mounted Vehicle Holster (shown above) has been a huge hit for our Customer base who wanted a safe and secure way to stow their carry guns while driving, without sacrificing comfort.
If you are on the fence about the Mounted Vehicle Holster, or maybe you drive a Leased Car or Truck and can't just go drilling into the dashboard, be sure to check out our Tough-Claw Mounted Holster.
The Tough-Claw Mounted Vehicle Holster can be used anywhere! All you need is a railing measuring .625"-1.5" in diameter (no smaller!) for the claw to clamp onto. With it's no-slip rubber lining the Tough-Claw Holster says in place- even with a fully loaded firearm.
Customers usually mount the Tough-Claw to their seat rails, this way the holster is hidden when not in use so as not to raise questions or interest from curious onlookers.
Have Questions? Email or Call us for more information!
Recent Posts
Checkout this quick video showing you how to install the DM1 Molle Attachment. The DM1 Molle Attac …

Checkout one of our latest videos addressing a common question: What is thread locker? We off …

Whenever we post a video of the ALQD we often get asked, by new shooters in earnest or by online …