Published by Dana on 5th Jun 2017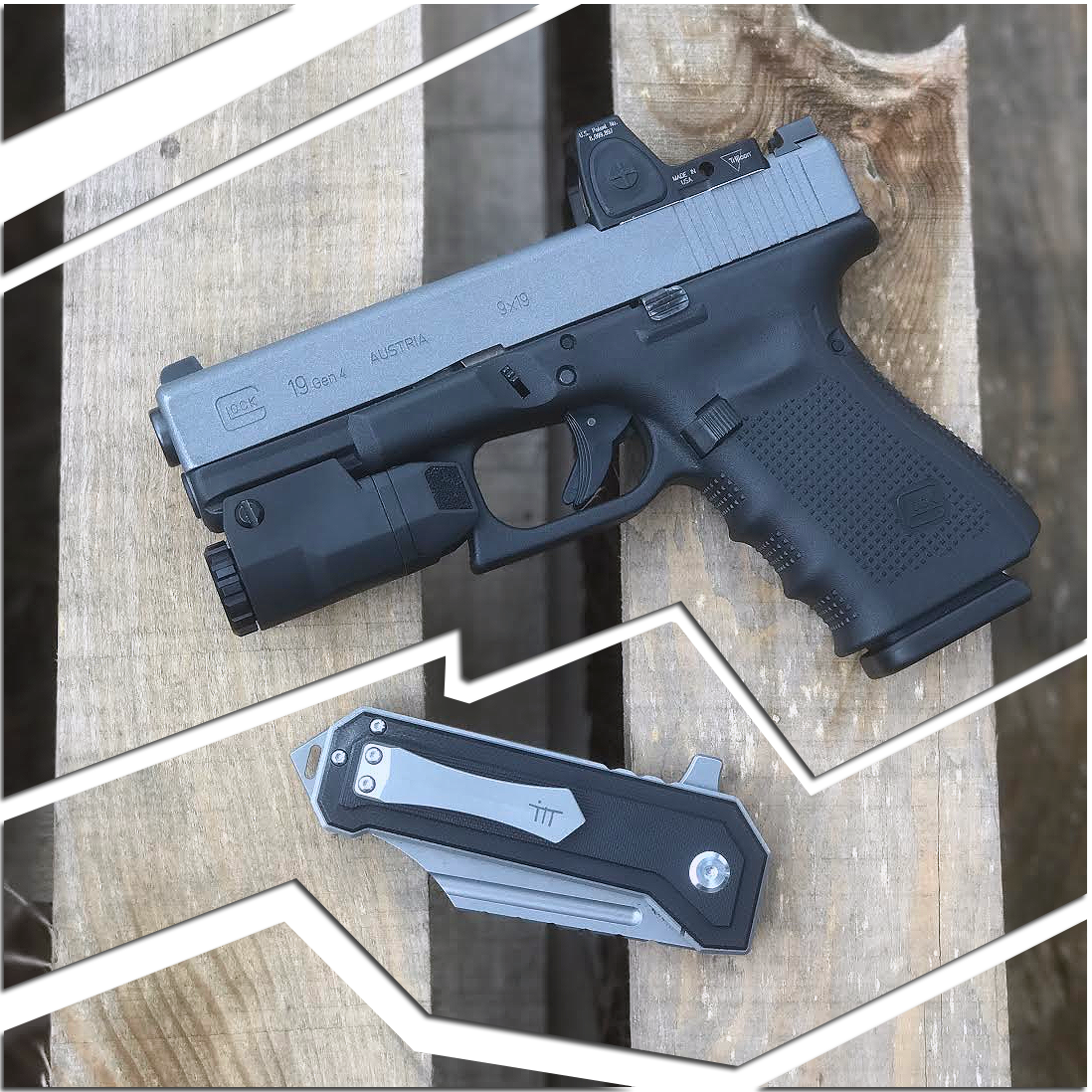 With Father's Day around the corner, you're no doubt looking for the best gift money can buy.
Need some ideas? Look not further than our top 10 Father's Day Gift Recommendations:
Holsters - Grab Dad a reliable, built to last holster for his everyday carry gun. Our Pre-made Quick Ship Holsters ship in 24 hours or less -AND- our Made to Order Quick Ships head out within a week or so. If you order now, you'll receive it right on time. Does dad do any Competitive Shooting? Get him a Custom Drop Offset Rig.


Light Attachments - These are always a great idea, even if Dad won't use it daily. Lights are great for Home Defense, Night Time Shooting or even everyday carry.





























3. Apparel - Not just any button up shirt or neck tie will do! Get Dad a Grunt Style T-Shirt:
4. Coffee - Dad could probably use a cup of coffee before dealing with you on Father's Day.
5. Knives - Customize Dad a knife for Father's Day. You can even add a personalized engraved message.
6. Surefire Wrist Light - This wrist light is rechargeable with a 300 lumen output. Perfect for Home Defense & night time shooting. Retails for $229, we found it for $152 on Amazon!
7. Gun Belt - Get Dad a good gun belt. There are so many options out there for quality belts, but rest assured you won't find anything better than a Dual Layer Bullhide Beltman Gunbelt! Is Dad a bit more tactical? Grab a Dual Layered Nylon Tacbelt! Is Dad a real classy guy? Beltman makes 1.25" dress belts in bullhide and even elephant skin!
8. Enhanced Capacity - Nothing says "I love you Dad" like more rounds in a magazine. Grab some HYVE Technologies gear for Dad's concealed carry gun. Get our Hyve gear on sale until Friday 6/9- Buy 2 Hyve products get 10% off, buy 3 or more and get 15% off!
9. Metal Art - Does Dad have a man cave? Grab a metal flag for Father's day from Metal Art of Wisconsin.
From their website:
We Love Our Heroes!
That's why we are donating our patriotic flags to Veterans, Current and Past Military and Service Members, Law Enforcement, Firefighters, EMT's, Doctors, Nurses, Families of the Fallen or Injured and any other hero who has displayed FORTITUDE when protecting or helping others.
Submit your nomination to hero@flagsforfortitude.com

10. GoPro Camera - Is Dad tech savy? Everyone loves the GoPro camera. From hunting & fishing to recording holidays from a new perspective, the GoPro is an excellent gift idea for any guy!