Glock 19 with Trijicon RMR, Inforce APLc and KKM Precision Compensator with IWB Holster.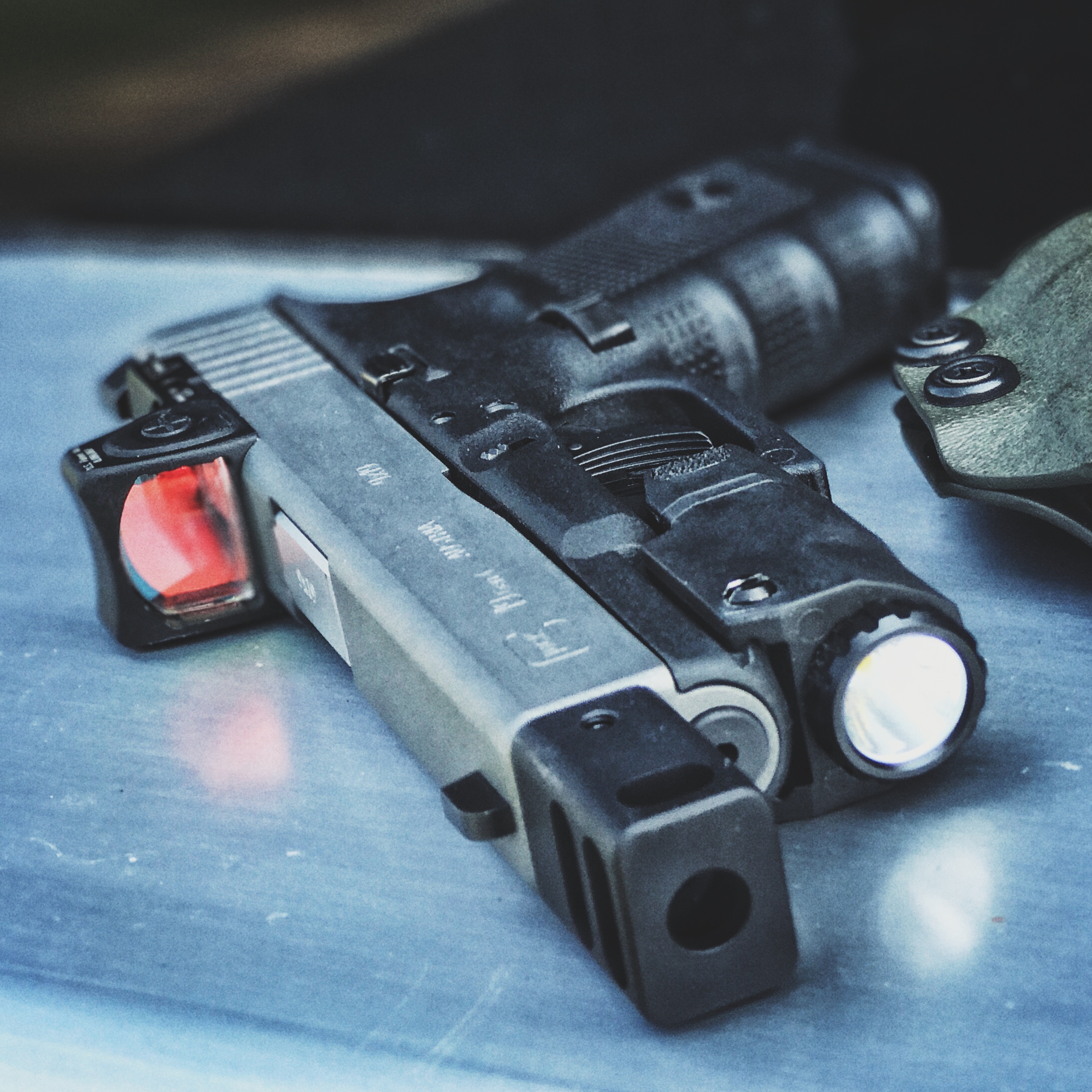 To order a holster for any Roland Special or like pistol set up, be sure to list all of the after market add ons and request that the muzzle end of the holster is "FLUSH" to accommodate the compensator.
After Market Add-ons in these pictures:
Trijicon RMR
Inforce APLc
KKM Precision Comp
Zev coated Slide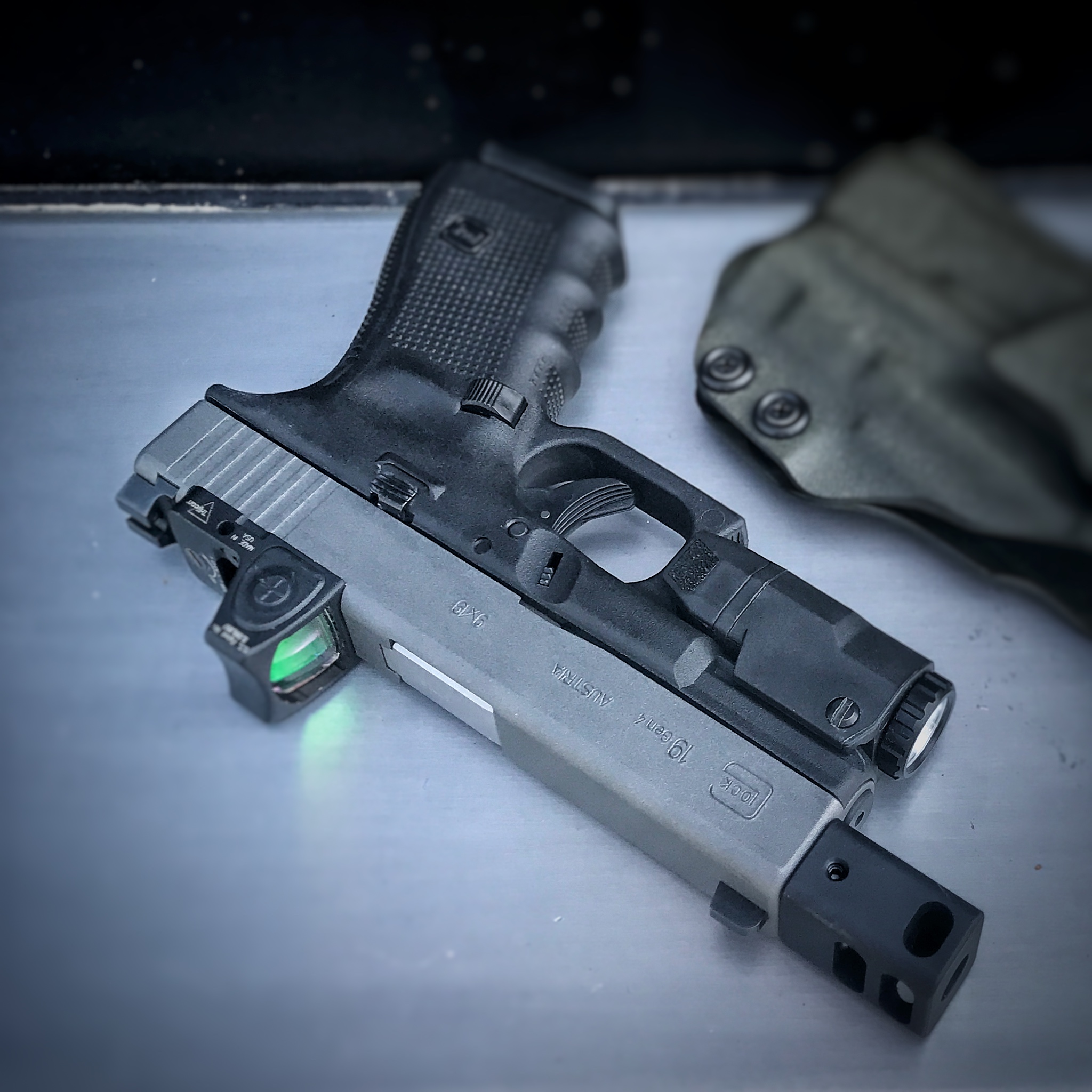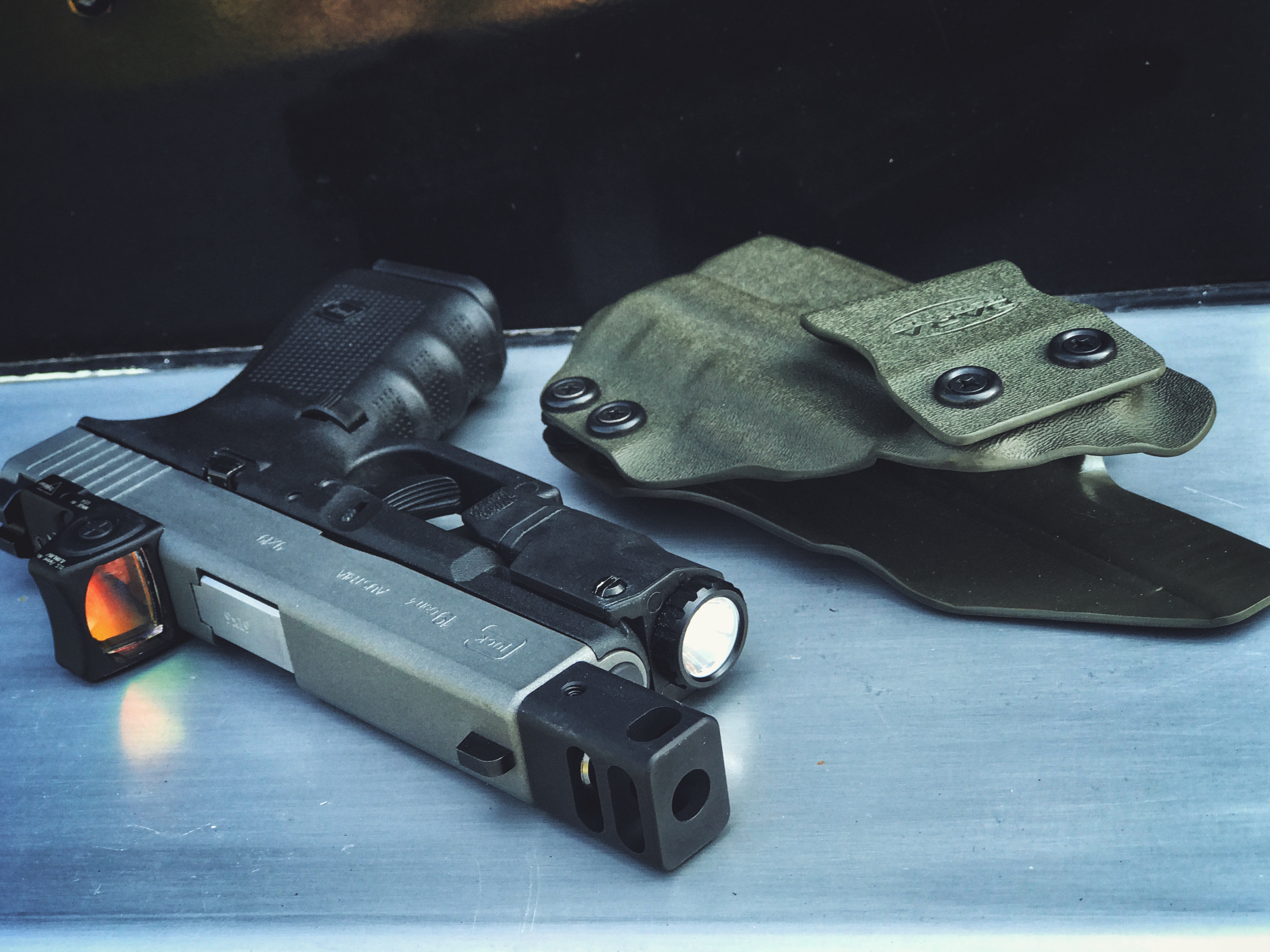 The holster above is our RMR cut Light bearing IWB Holster in OD Green.
The ride height pictures is Mid Ride, putting the top of the belt line right where the trigger guard meets the frame for a good purchase on the grip. The Cant Angle is 7.5° forward, our standard and most popular cant angle for carrying on the hip.
The clip here is a 1.5" Clip Over attachment, which will fit most belts. Be sure to get the clip size exactly the same width as your belt. There should be NO SPACE between the bottom of the belt and the bottom of the clip. Ill fitting clips and loops can cause countless issues and can even lead to seriously dangerous consequences, so be sure to measure your belt properly.
The holster color in the picture is our OD Green Kydex color. For other colors, see our FAQ Page.
If you have any product questions, or need help ordering a holster, please e-mail us!

Recent Posts
Checkout this quick video showing you how to install the DM1 Molle Attachment. The DM1 Molle Attac …

Checkout one of our latest videos addressing a common question: What is thread locker? We off …

Whenever we post a video of the ALQD we often get asked, by new shooters in earnest or by online …