Published by Dana on 14th Aug 2017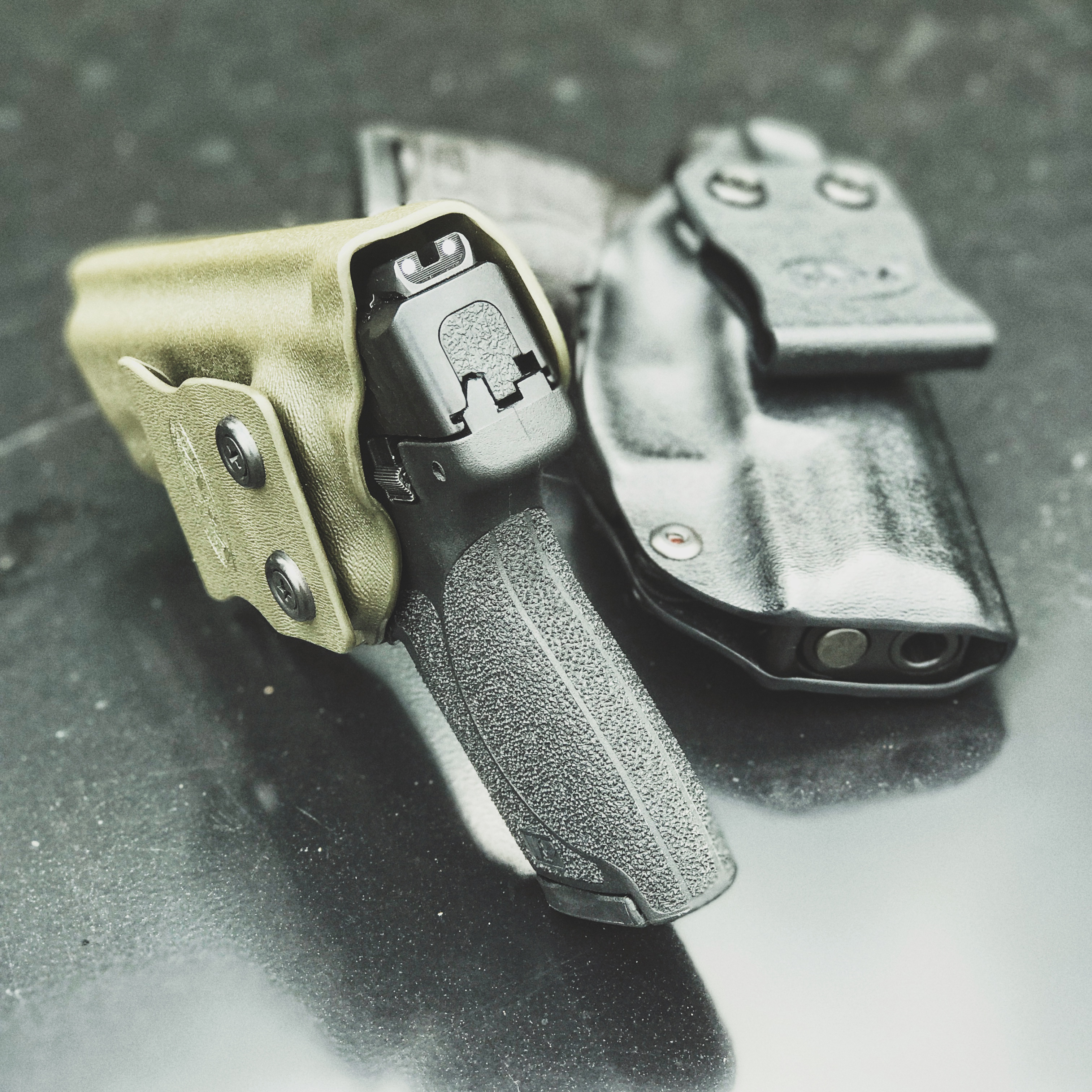 Holsters are usually shot from the side, giving a potential buyer one -maybe two- views of a 3 dimensions object. Not cool. We try to give as many views of our products as possible so that customers can see exactly what makes our holsters so popular!
Above is the IWB Holster for the Smith & Wesson M&P Shield 45 (green) and an OWB Holster for the HK VP9sk. Both holsters are mid ride height with a 7.5° forward cant angle. You can see in the above picture that the holster slightly wraps around the edges of the muzzle. This provides a barrier against skin irritation and protection against accidentally knocking the muzzle resulting in scratches.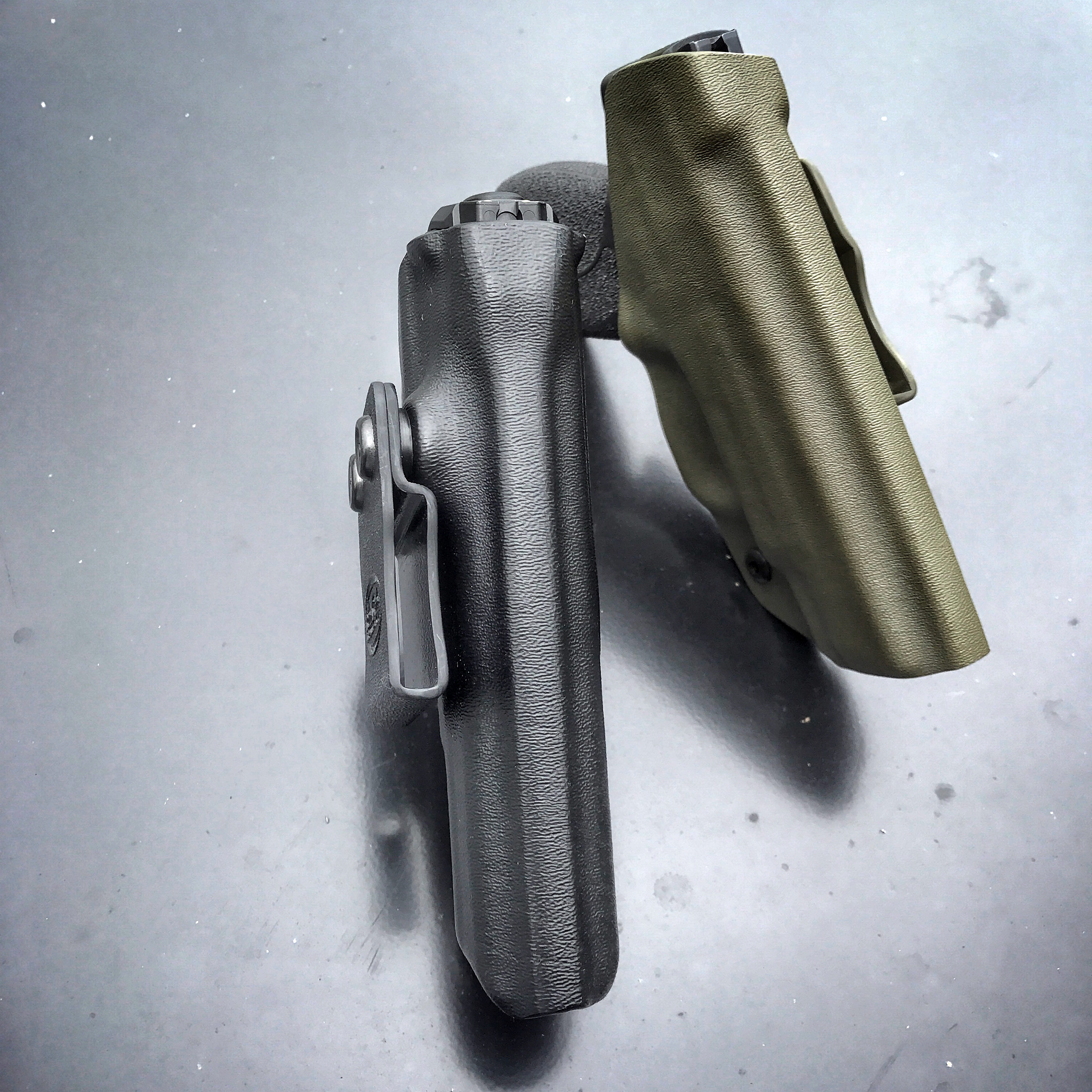 As you can see above, the OD Green IWB Holster has a full sweat shield, protecting the finish from sweat and the body from sharp edges. All holster edges have a smooth finish- something we quality check before every shipment.
The sight channels of all of our holsters will fit most after market sights. If an RMR cut holster is ordered- the technicians will upgrade the sight channel to except suppressor height sights. If you have suppressor height sights but do not have an optic mounted tot he slide, please let us know on the order form!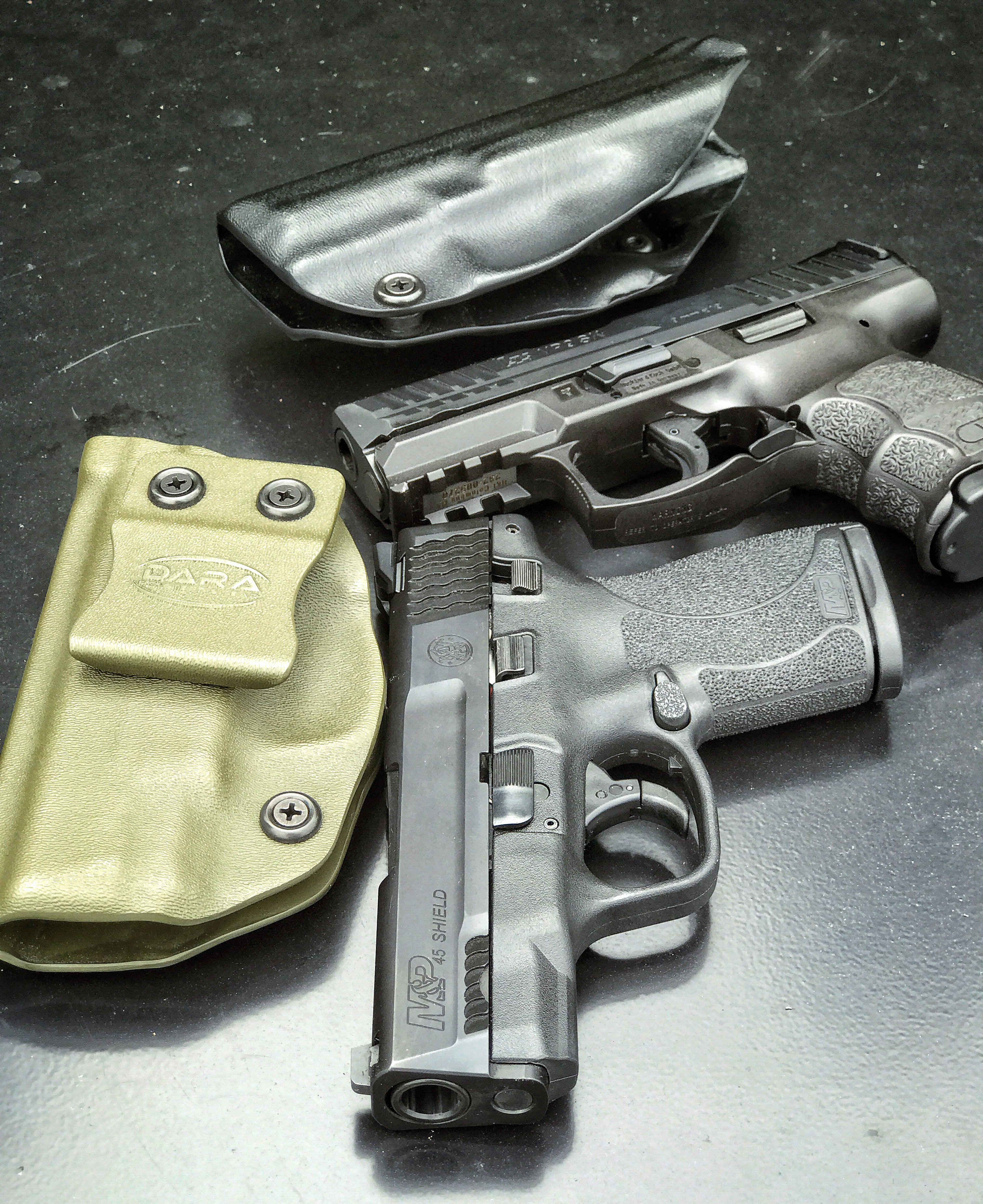 While IWB & OWB Holsters have different options available, a few things remain the same: the magazine release will ALWAYS be covered, the retention will ALWAYS be adjustable, and each product comes with a Lifetime Warranty.
To order a holster, check out our Custom Holster Category.
Our current lead time for all Custom Made Holsters is about 2-3 weeks. For faster shipping, check out our Quick Ship Holster Section!