Published by Dara Holsters on 12th Apr 2022
Now Available: Holsters for Shadow Systems Models MR920, MR920L, XR920, DR920 & DR920P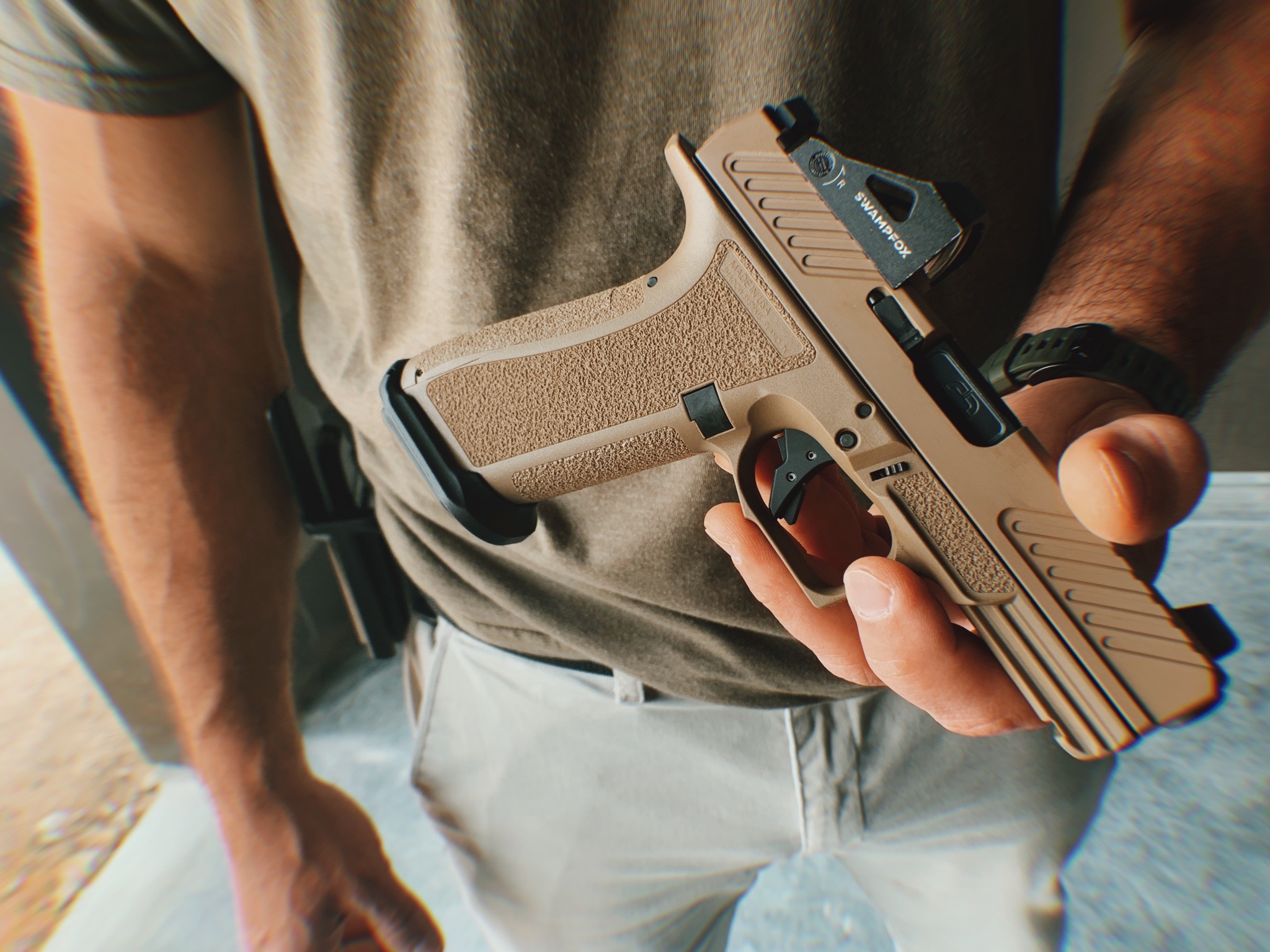 Dara Holsters is now making holsters for Shadow System's firearms. While some models will fit a Glock 19 Holster, we were not happy with the fit and spacing in the trigger guard area. These new holsters will be modeled using the actual Shadow System's firearms. All holsters will come optics ready with adjustable retention.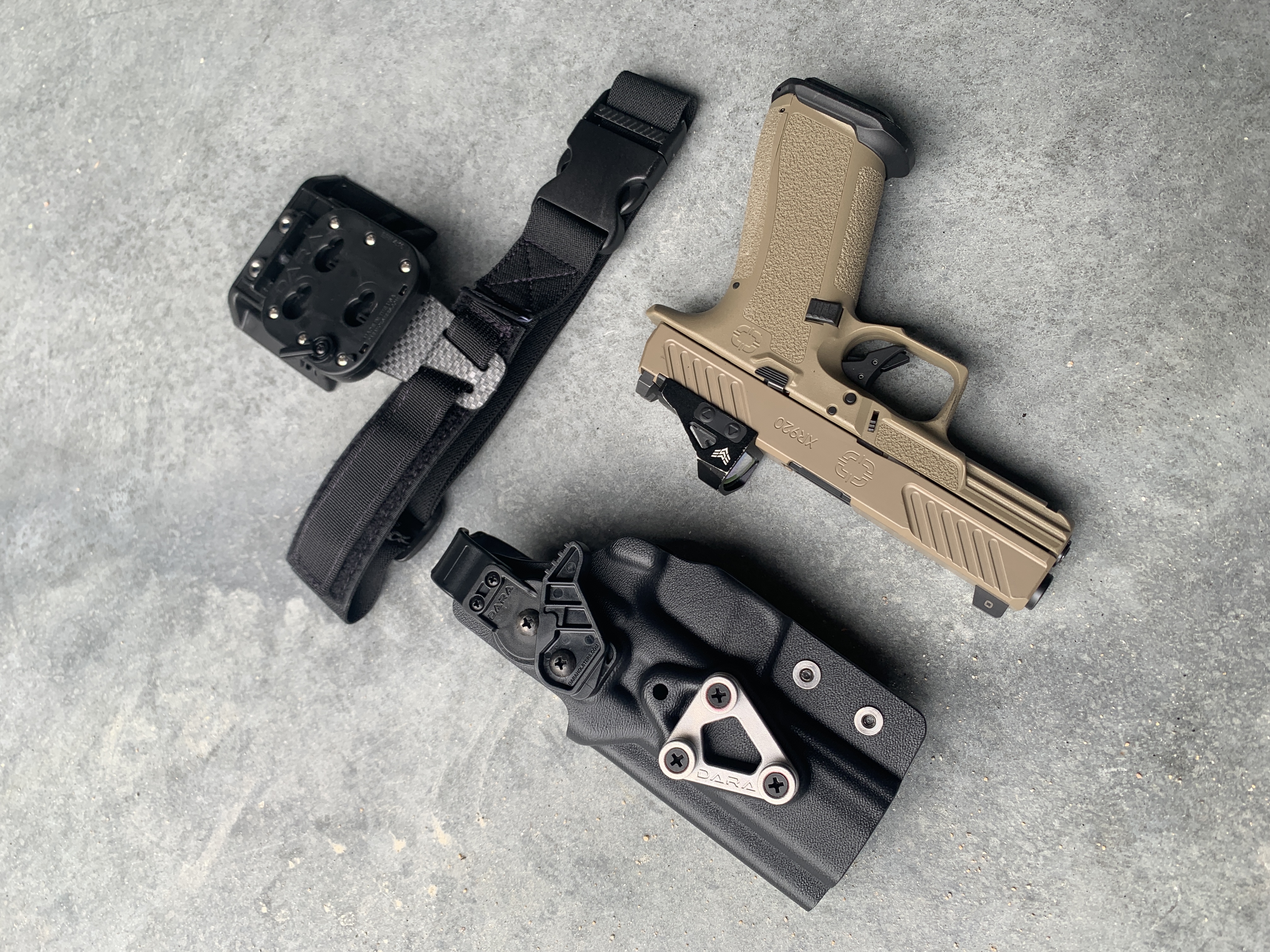 This is our Level 2 Retention Holster with ALQD Auto Locking Quick Disconnect System. This system allows you to connect, swap and disconnect your gear quickly, with an additional manual safety mechanism for peace of mind. Check out the ALQD video here:
The photo below shows the gap in the trigger guard when inserting the shadow systems XR920 into a Glock 19 holster...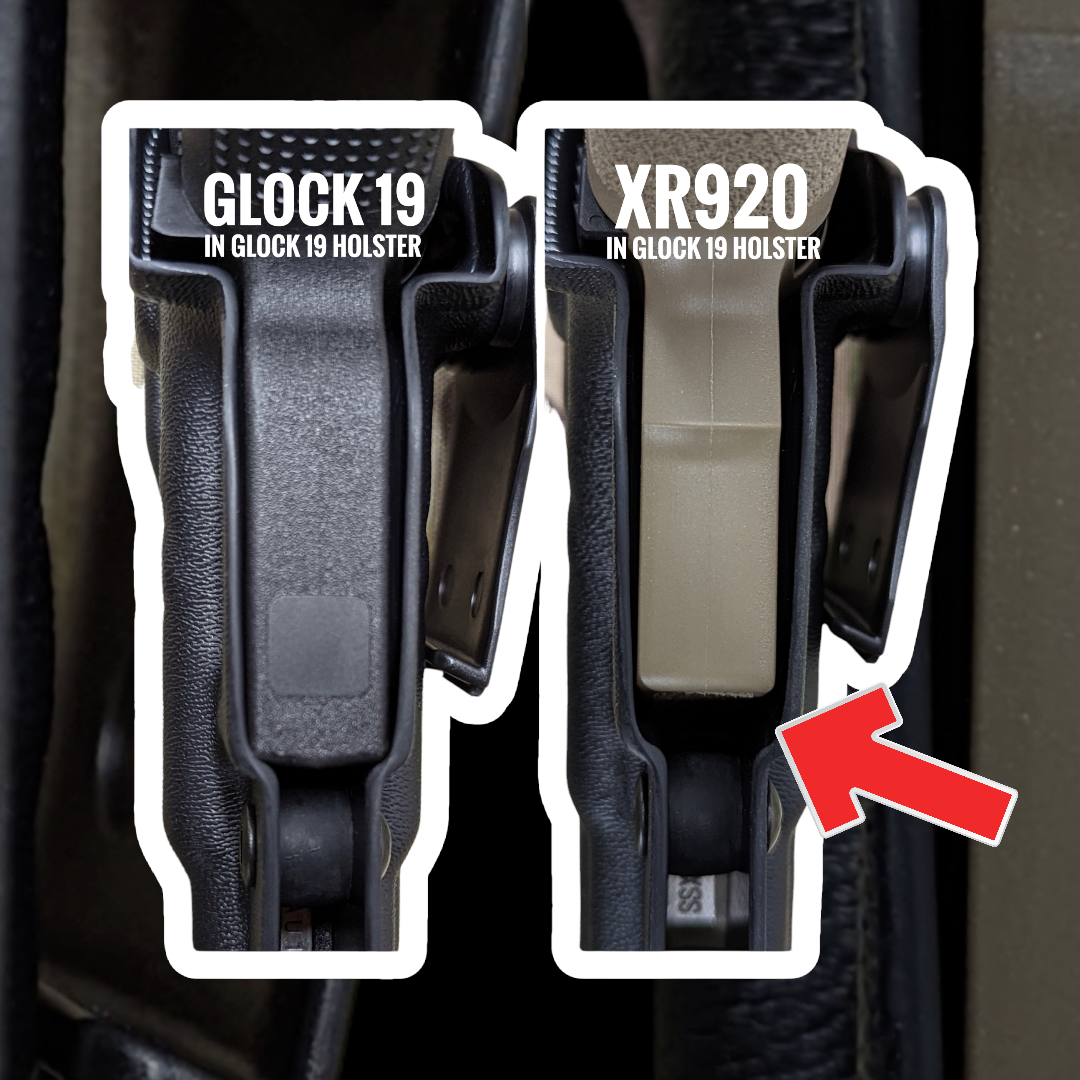 As you can see the XR920 has a larger gap in front of the trigger guard when it's inserted into a Glock 19 holster. This causes the firearm to seat oddly, and results in the firearm not "clicking" into the holster as it should. Please see the video below:
Because of the customer demand for a Shadow Systems holster, we are now manufacturing holsters for the following models:
MR920
MR920L
XR920
DR920
DR920P
To suggest another model, please drop a comment below or send an email to customer support.