Published by Dana on 20th Jan 2018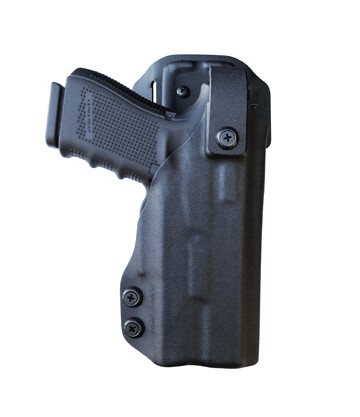 Our Custom Duty OWB Holsters are hand crafted in the USA from .093" Boltaron/Kydex and molded to each firearm for a perfect fit. Our Duty Holster, like all of our products, comes with an adjustable Military Grade Rubber Retention System. This system allows you to adjust the retention of the holster to your desired holding.
The second level of retention is our ever reliable thumb throw retention system. This system consists of a rotating hood held in the upward position by a molded detent, giving it a similar feel to the tight operating safety on an AR-15 variant rifle. Our thumb throw is a completely manual system with no springs or buttons waiting to break or fall out. These hoods are custom made to your holster, unlike the generic one-size-fits-all ejection molded pieces used on other Duty Holsters.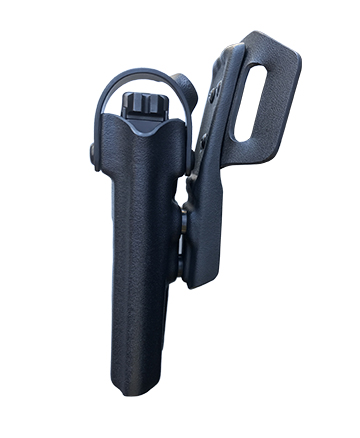 The drop offset features three points of attachment to our double loop and three points of attachment to the holster, providing the extra stability needed for top performance. This package comes with a double loop, drop offset attachment and your custom Level II Duty Holster.
To Purchase the Light bearing Drop Offset Duty Holster, click here!