Published by Dana on 10th May 2017
Below is our RMR cut IWB Holster for the Glock 19 in Black Carbon Fiber.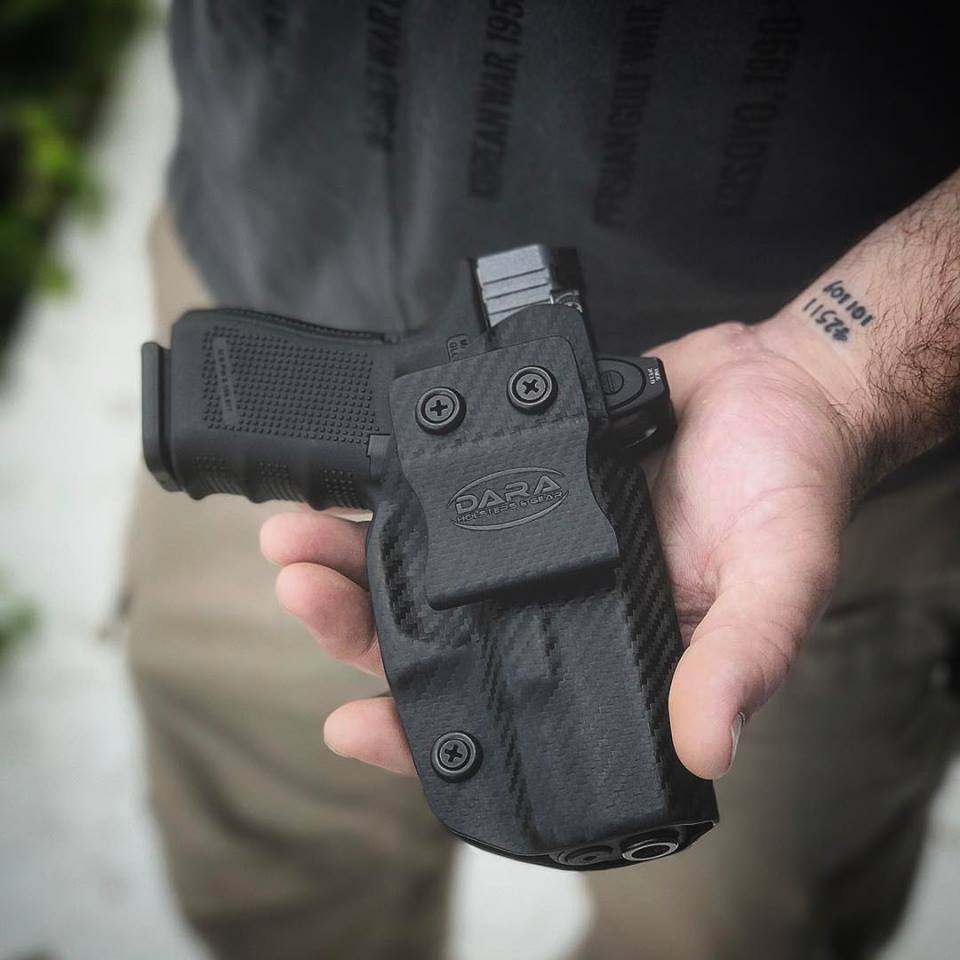 The RMR cut Inside the Waistband Holster is designed to accommodate any pistol Red Dot Sight. The sight channel is tall to accept suppressor height sights, and we are able to accommodate extended after market parts such as magazine releases, slide levers, etc.
This one has a belt clip, the more common attachment for carrying inside the waistband. The clip over should fit flush with either side of the belt, preventing any movement that may cause the holster to slip off the belt when drawing.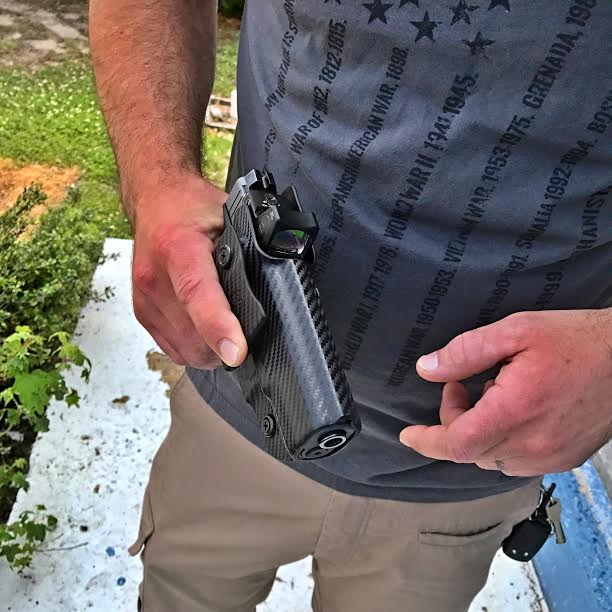 The holster is minimalist in design, with no extra material to add bulk. There are no sharp edges to cause discomfort, all corners are rounded and smoothed.
Like any of our Custom Holsters, the ride height and cant angle is your choice. You choose what works best for your body type and we'll build it for you using the custom options you've picked out.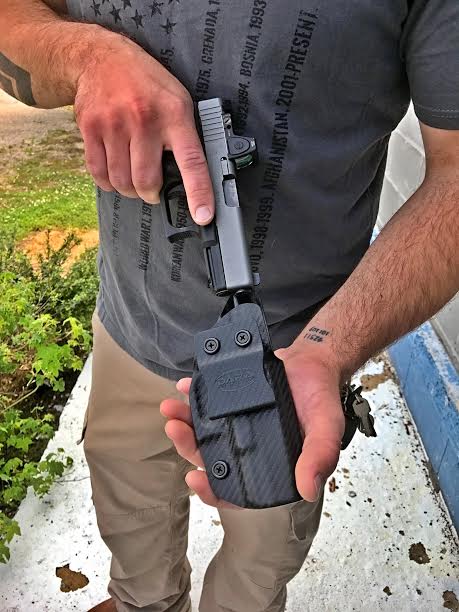 Each holster comes with adjustable retention, with the retention screw pre-coated in a shock absorbing thread weld to prevent the hardware from backing out. When the firearm is fully seated in the holster you'll hear the tell tale audible click letting you know you've got a perfect fit.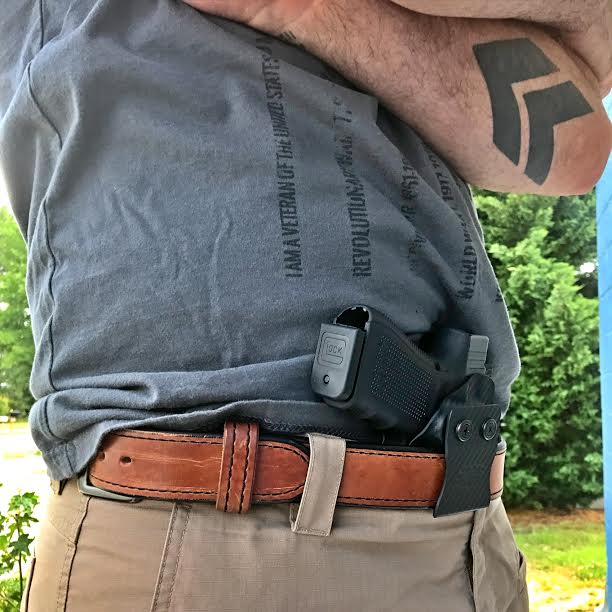 After setting your holster and making sure the fit is perfect, you'll want to test draw a few times with the holster on your belt. Test drawing the holster while holding it does not always work, as gripping the holster the wrong way can throw the retention off, making it difficult to draw.
To check out the RMR cut IWB Holster and start building a Custom Holster of your own, click here.