Published by Dana on 20th Jun 2017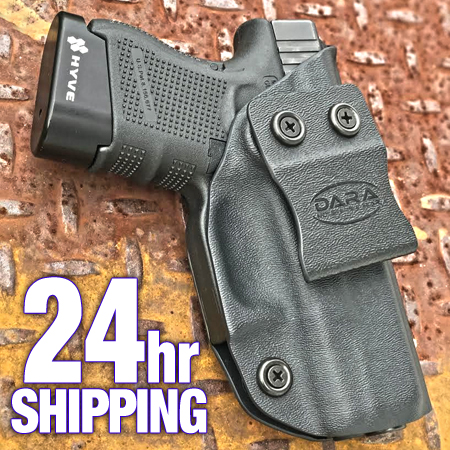 The newly added Glock 26 IWB Holster, located in our Quick Ship Holster Section, ships out within 24 hours of ordering! Each Quick Ship IWB Holster is pre-made and ready to go once the order is placed. Why choose our IWB Holsters?
Higher Quality Materials:
Holster is made from .093" Kydex/Boltaron, making it much easier and safer for re-holstering. Hardware is a combination of Melonite coated chrome Molly steel and Black 316 INOX Stainless Steel hardware that will not rust.
Retention hardware comes pre-coated with a shock adsorbing thread weld to prevent screws from backing out. Also, due to our high demand, we are able to purchase material straight from the manufacturer. We know exactly what we are getting, so you can rest assured your Dara Holster will be the best quality on the market.

Better Design:
Our superior USA made Material covers all the essentials- including the magazine release and trigger- as any holster should. Also featured is our Adjustable Military Grade Rubber Retention System that allows you to adjust the retention with a Philip's head screwdriver.
Our single clip, full Kydex design is best for comfort and concealability. There is no extra material to cause printing issues or excess bulk.
Lifetime Warranty!
All Dara Products are backed by a FULL Lifetime no BS Warranty!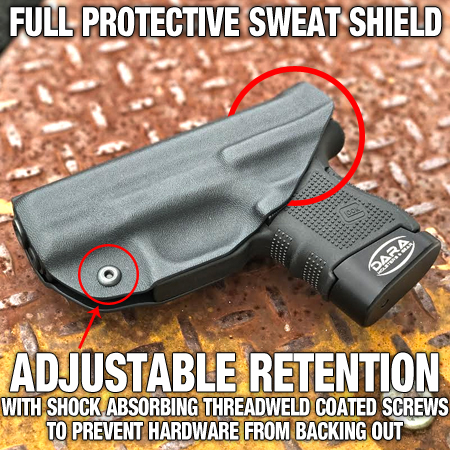 As you can see in the above picture, our Glock 26 IWB Holsters are perfectly molded to accommodate the Glock 26, with full sweat shield to prevent the gun from touching the body. The Military Grade Rubber Retention System is also fully adjustable to your liking.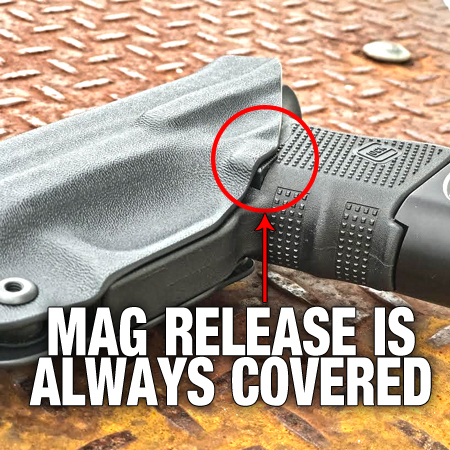 Unlike most of our competition, the magazine releases on our holsters are always covered. You should never carry a holster with an exposed magazine release, as this exponentially increases the risk of your magazine ejecting in a bad situation.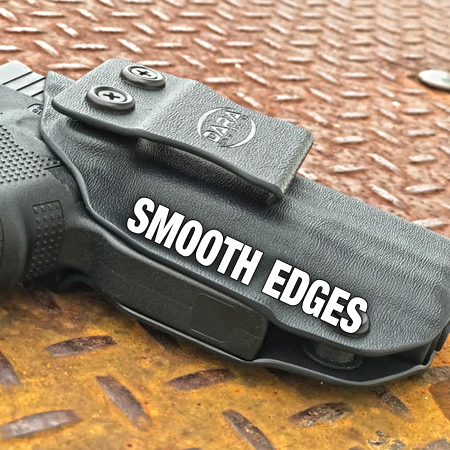 Our edges are always smooth- guaranteed. An order shipment from Dara Holsters requires 5 signature-required quality checks from supervisors to ensure every order is perfect every time. The 24 hour Glock 26 IWB Holster is no different- 7 QC checks were performed on each holster before being packaged.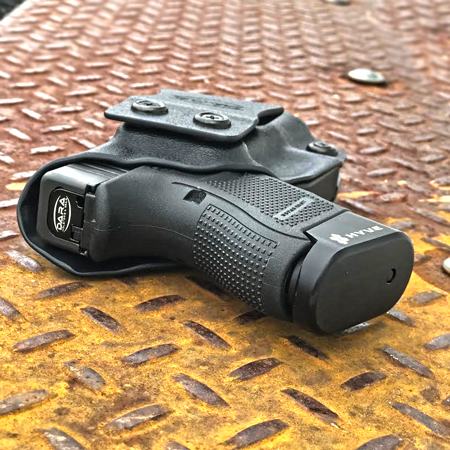 Ready to order your Dara IWB Holster? Let's do it!