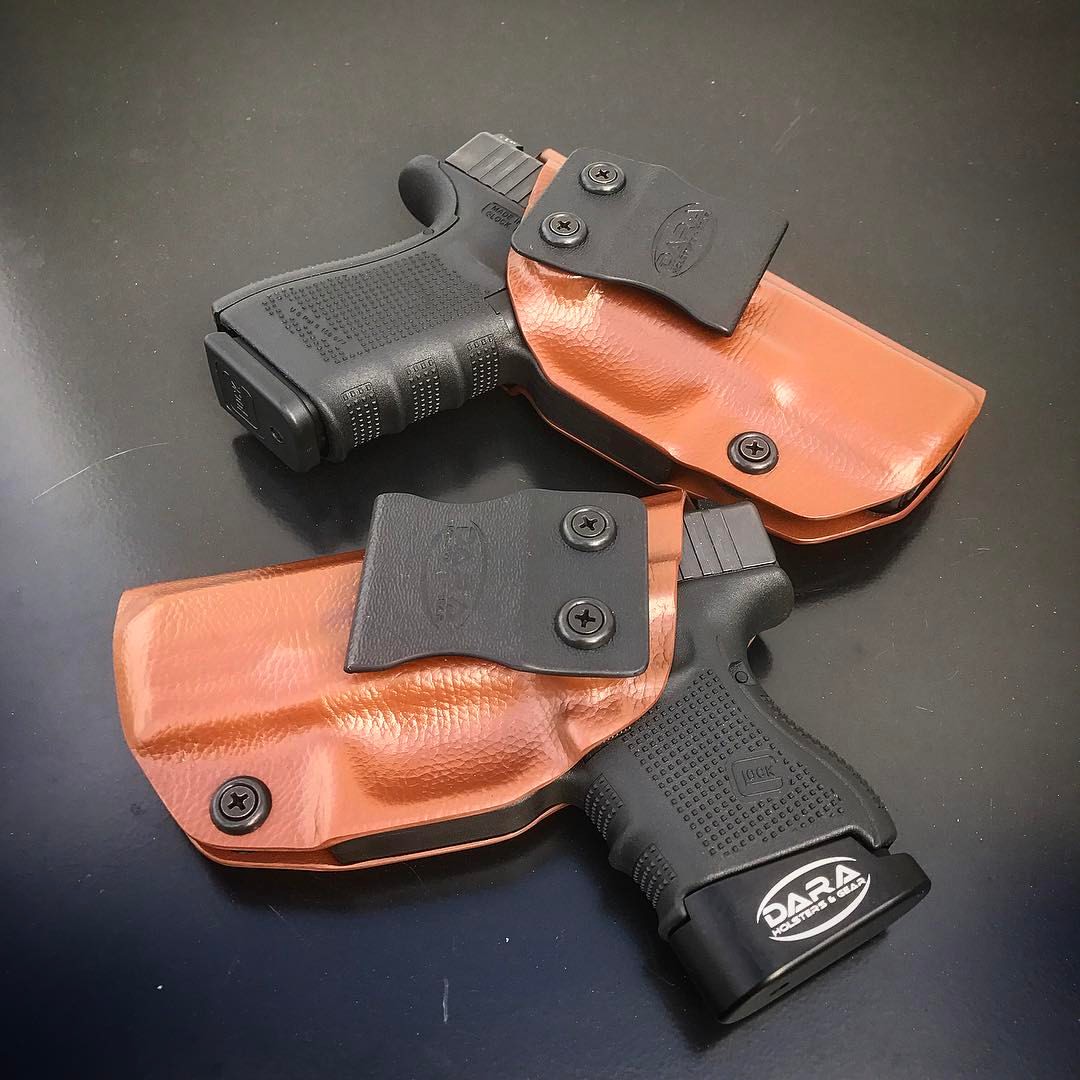 Here are some of our latest posts on social media. Above are two Custom IWB Holsters in the Cordovan Leather Texture: though they look a bit orange due to the lighting. The top holster is a right handed holster for the Glock 19, and the bottom is a left handed holster for the Glock 26.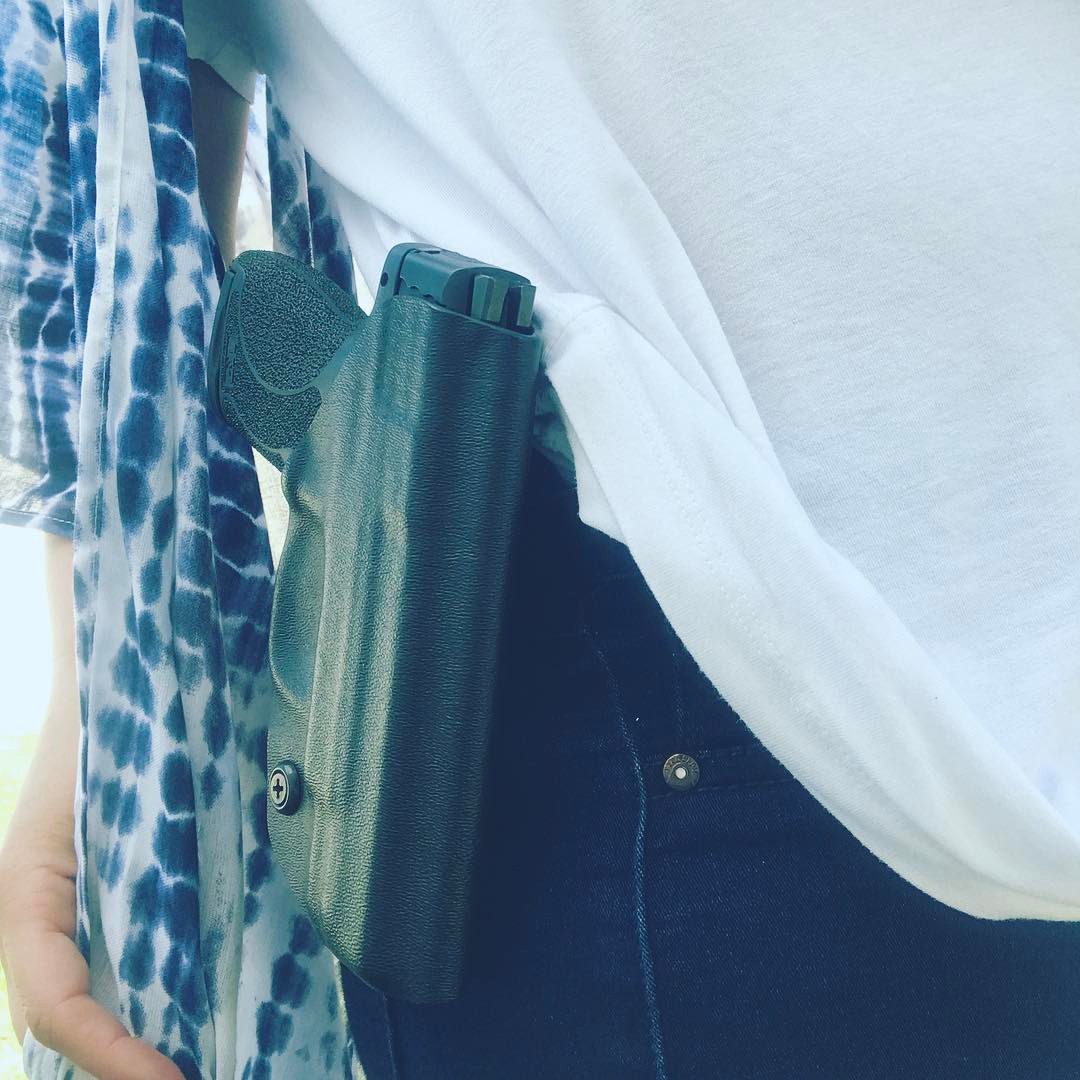 Here is our OWB Paddle Holster for the Smith & Wesson Shield in .45. This Paddle Holster is worn without a belt, though we strongly recommend carrying with a belt for the paddle to properly latch onto something. This holster is for the right handed shooter, mid ride height, with a 15° forward cant angle.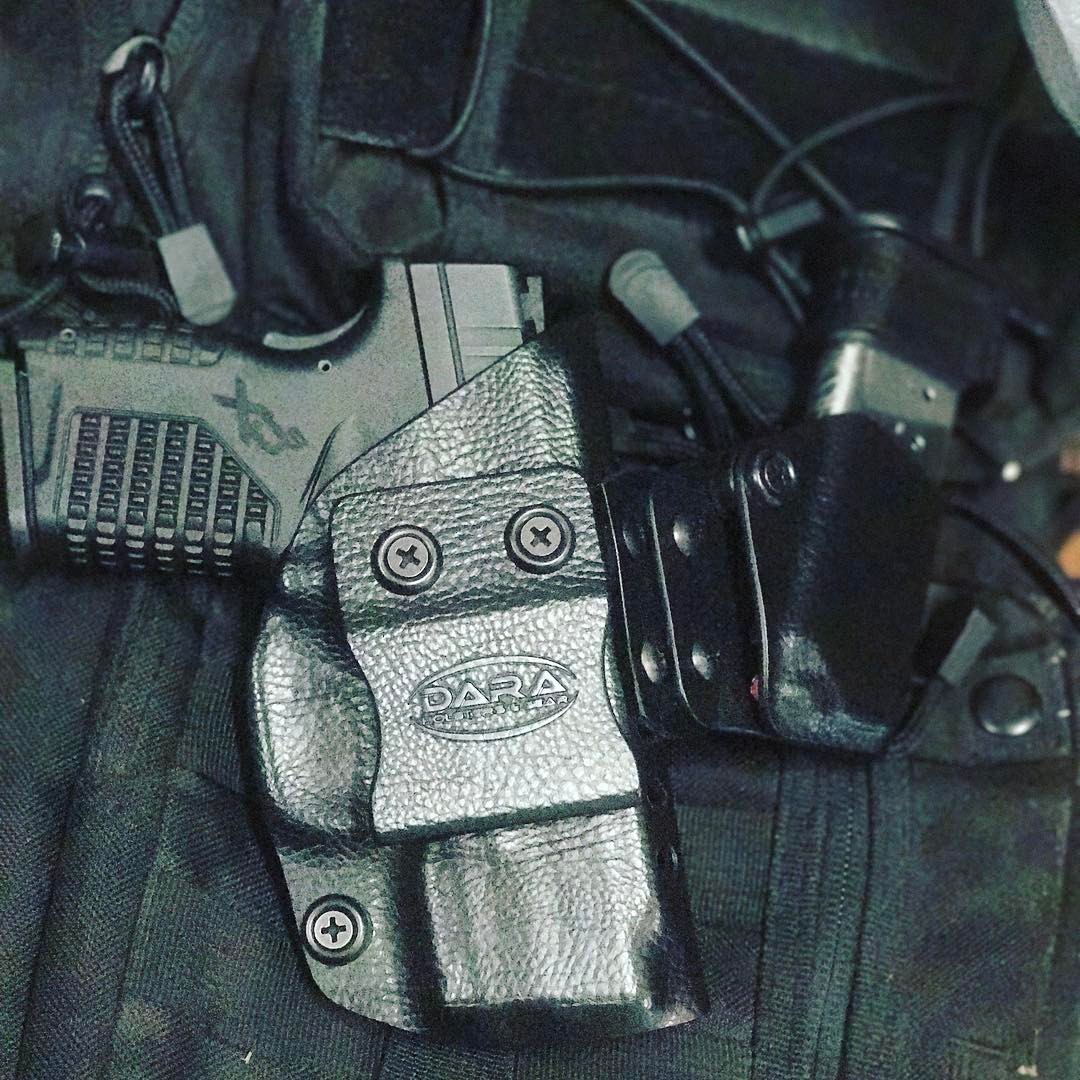 This is our Modular Appendix Rig for the Springfield Armory XDS. The ride height of the mag carrier can be moved up or down for adjustable concealability or removed altogether, for when extra capacity isn't necessary. It's also flexible, which means you can wear it comfortably while standing or sitting, all day long.
Recent Posts
Checkout this quick video showing you how to install the DM1 Molle Attachment. The DM1 Molle Attac …

Checkout one of our latest videos addressing a common question: What is thread locker? We off …

Whenever we post a video of the ALQD we often get asked, by new shooters in earnest or by online …