Published by Dana on 12th Aug 2017
Review: Dara Holster's Light bearing IWB Holster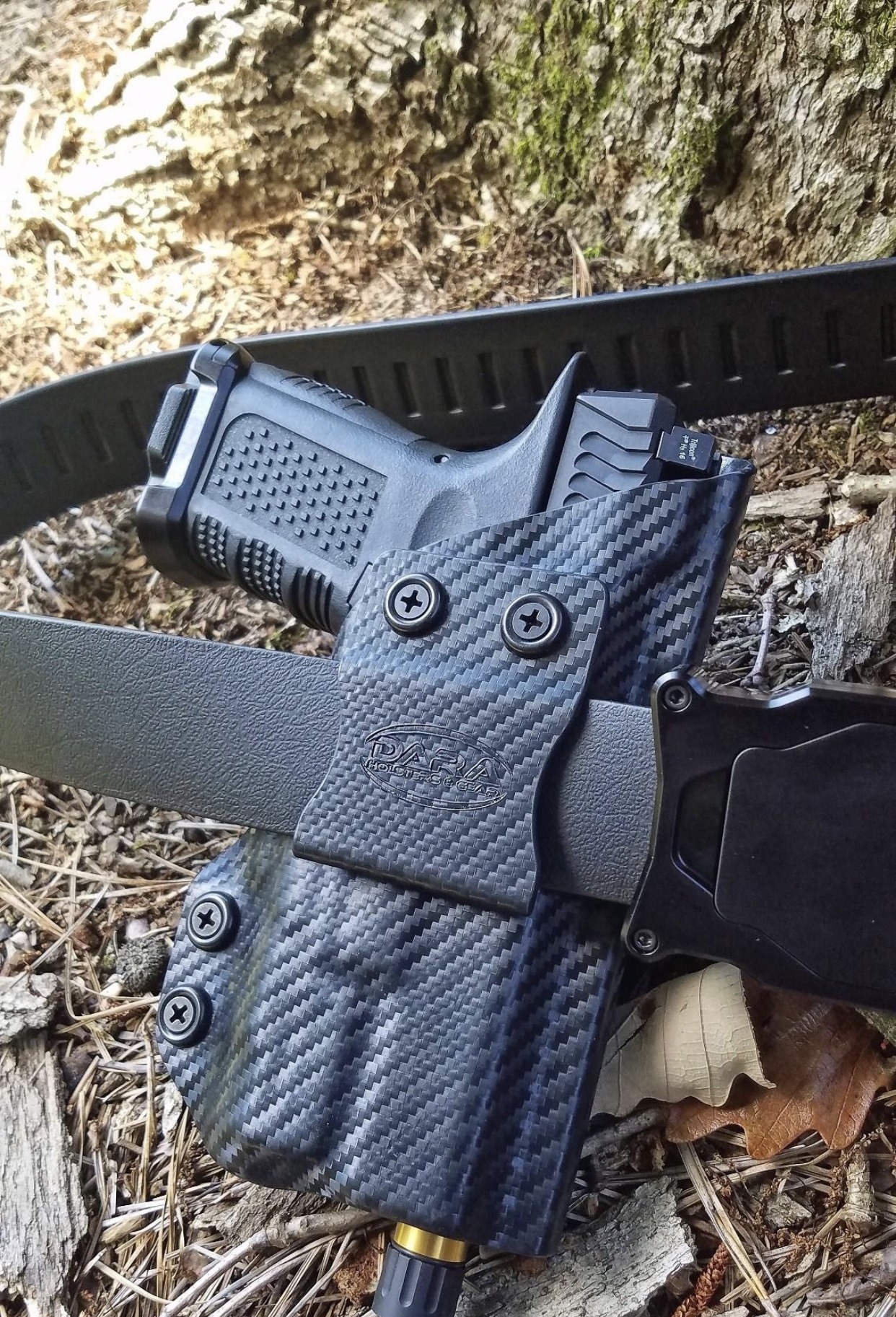 Custom Glock 19
My Dara Holsters Experience
Excellent service, excellent holster, excellent experience! DARA is a brand I can count on when I'm looking for quality and value, with a company that will stand behind their product!
My Overall Rating:
Holster Specs:
Firearm: Glock 19 with Inforce APLc
Color: Black Carbon Fiber
Draw Hand: Right Handed
Belt Attachment: 1.5" Clip Over (Most Common)
Ride Height: Mid Ride
Cant Angle: Straight Draw
This holster can be worn at the Appendix Carry Position (12 o'clock) or on the hip at 3 or 9 o'clock. For more information on ride heights and cant angles, please see our
FAQ Page
.
For more product reviews and pictures by our happy customers, visit our
Product Review
page.