Published by Dana on 17th Feb 2017
Mounting a gun in your vehicle is beneficial in several ways. For one, it gives you quick and easy access to your pistol while in the car, and two it's far more comfortable to carry while driving.
However, some of our customers can't mount a holster to their dashboard due to some of the newer model vehicles having airbags under the steering wheel. If this is the case, DO NOT mount your holster under the dashboard. There are other options available to you, such as our Tough-Claw Mounted Holster.
This holster is perfect for leases as well, as you do not have to take apart or drill into the dash panel. The Tough-Claw clamps onto anything: seat rails, e-brakes (if you must) side door panels, center console pockets, etc.
Below are some examples: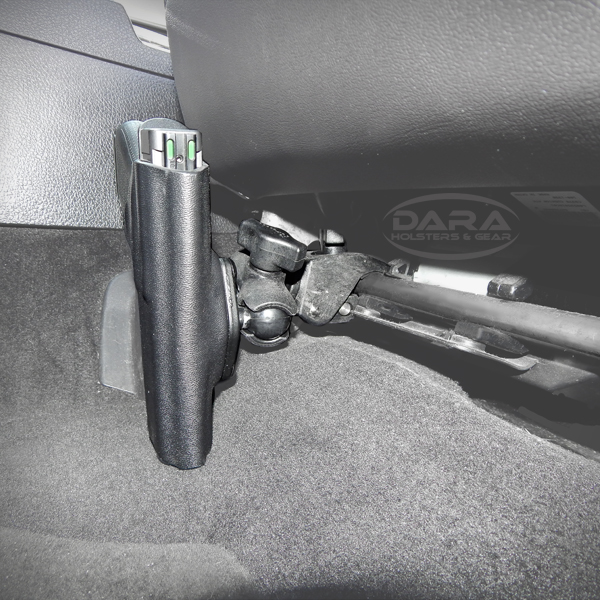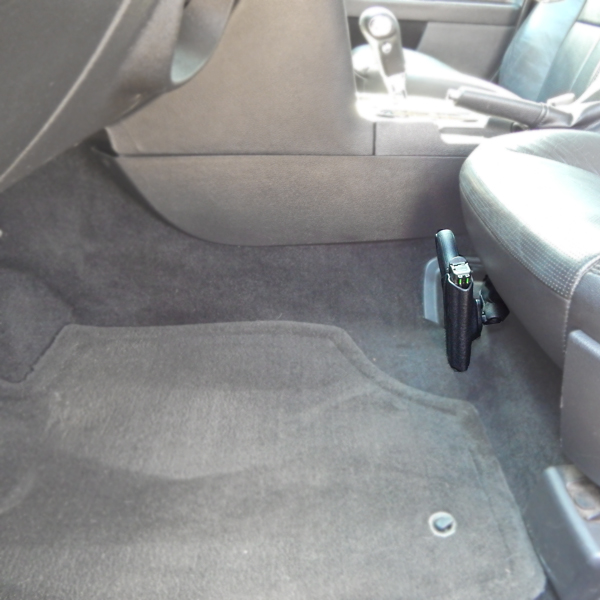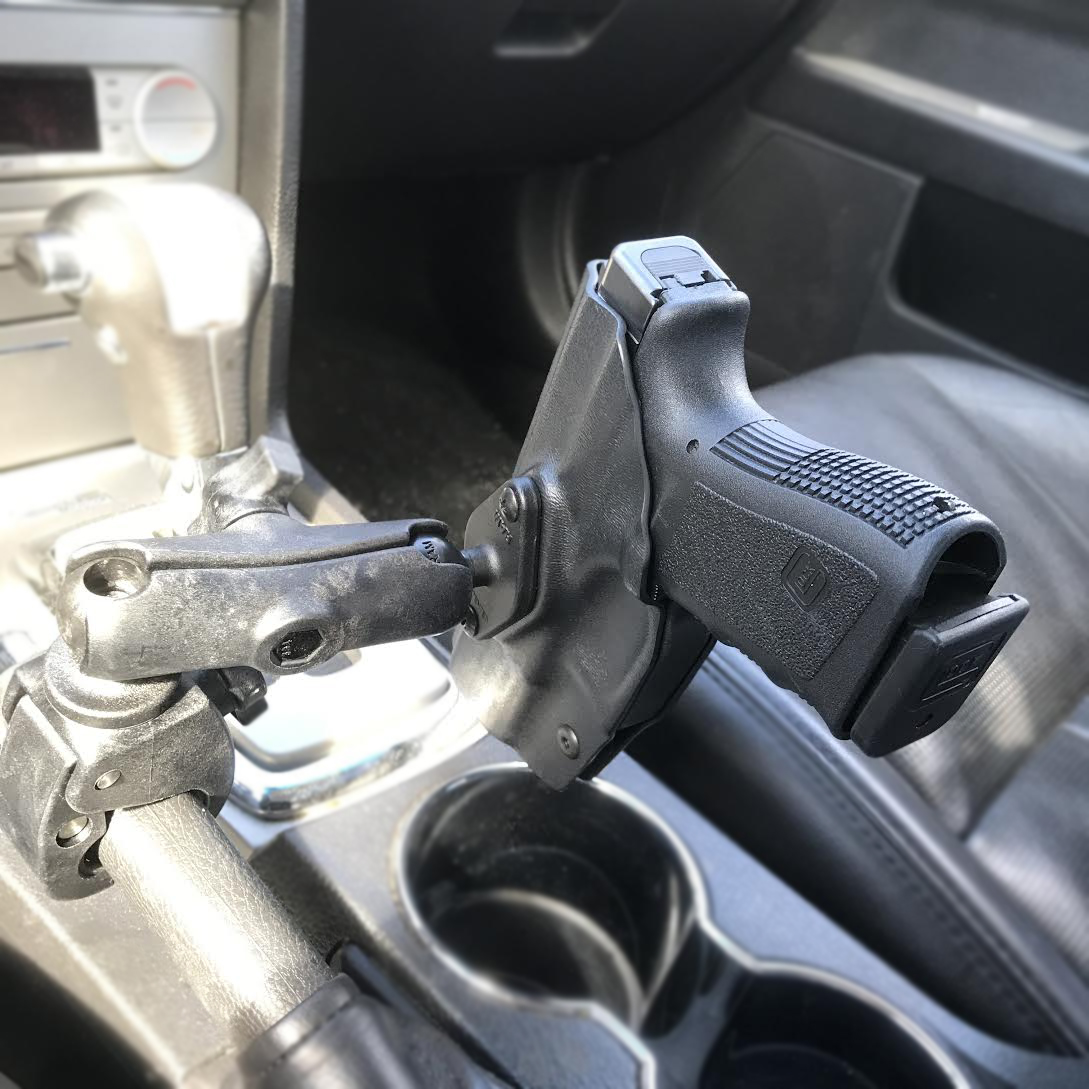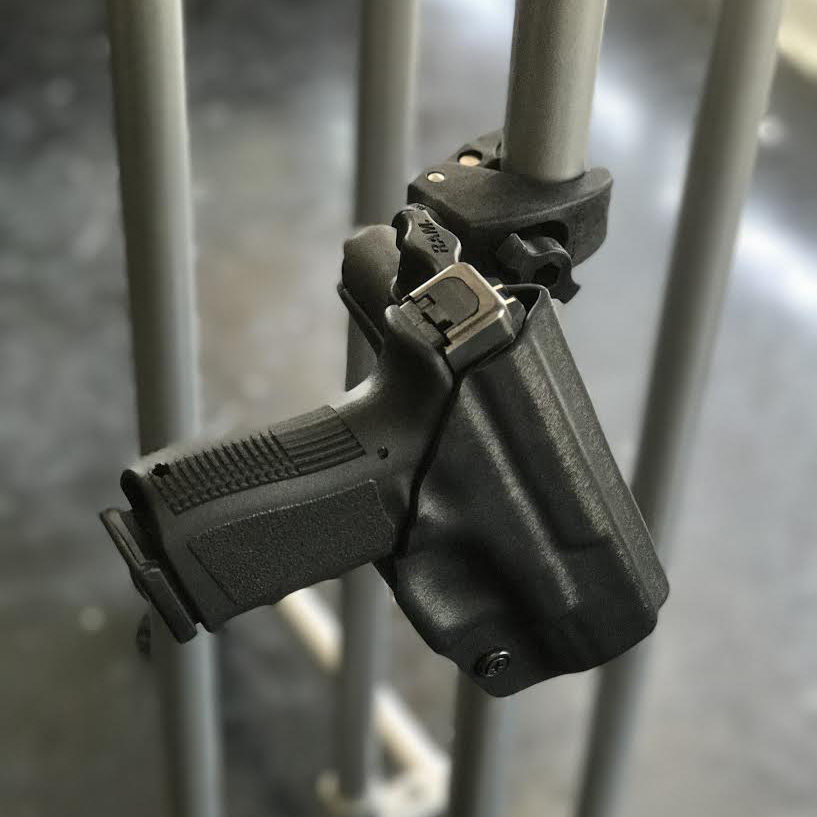 The Tough-Claw Holster can be mounted to virtually anything. The claw can clamp down on any railing or lip type structure from .625 - 1.5" in diameter and has a no-slip rubber lining on the inside of the claw for added stability. We've seen these holsters mounted everywhere! If you travel often these can be mounted to the seat rail of a rental care, the bed frame in a hotel room or the shower rod, mount them on a boat or ATV, even at your desk!
Have a great picture you want to share of your Mounted Holster? Send it to us!