Published by Dana on 17th Apr 2017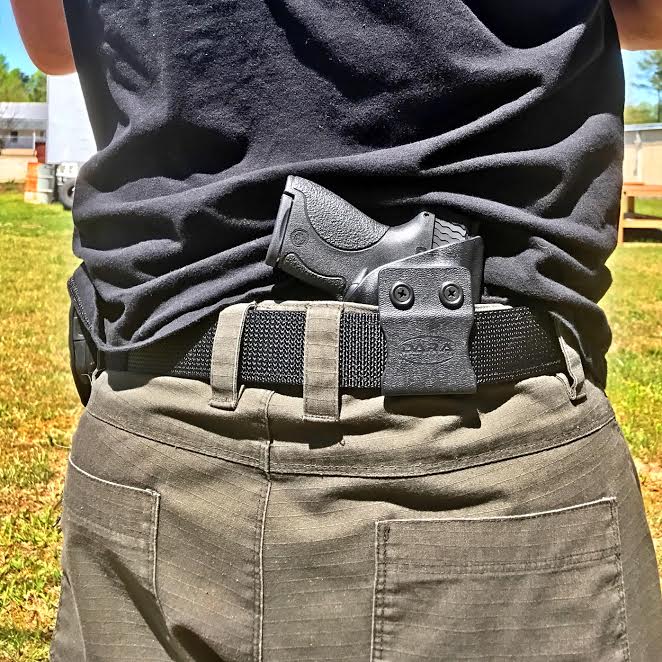 I know we keep hammering on about these dual layered nylon belts but SERIOUSLY folks, they're awesome! This is our guy Jon sporting the M&P Shield 9mm at 5 o'clock in our IWB Holster. This one has a mid ride height and 7.5 degree cant angle. The nylon belts are 1.5" and so is the belt clip. It's very important to get the exact size attachment that correctly corresponds with the belt width so that you don't have room for error.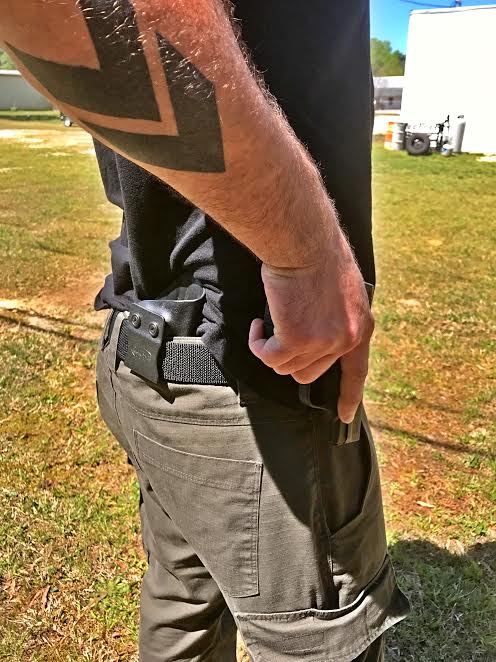 There are constant debates on the ideal carry location, some say appendix has the fastest draw time whereas others say you lose the element of surprise with carrying at 12 o'clock. Either way, you need a great holster that keeps your pistol retained properly, your trigger guard protected and one that doesn't come out on the draw.
Kydex holsters are great for those three reasons, they usually do all three very well. As long as you're wearing a proper belt you should be able to carry safely and draw quickly.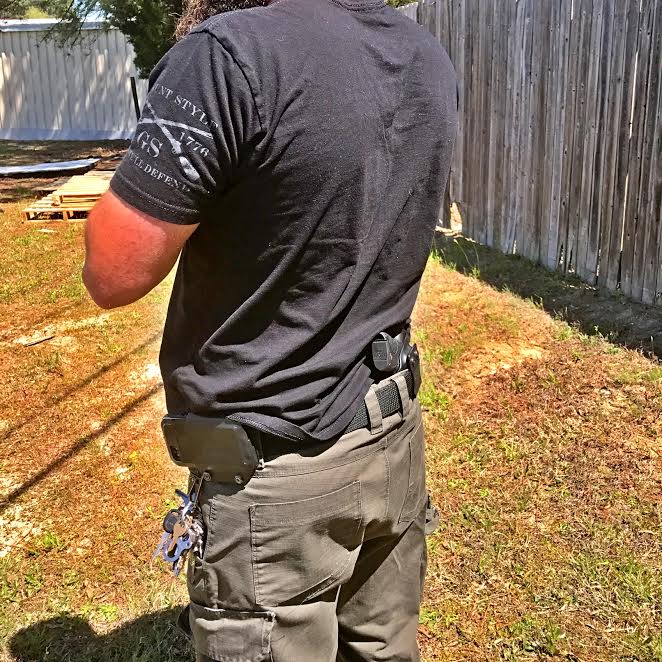 Another item of note is the pants that Jon is wearing: LAPG Urban Ops Tactical Pants. These pants are fantastic for everyday wear, even church on Sundays! At the unbeatable price point, you can afford to get multiple pairs. The link for those is here.