Introducing our newest holster, the MTO Minimalist. Our new Tuckable IWB Holster with the same High Quality you've come to expect, now with a versatile set of features that cuts down on the lead time and allows you more breathing room with after market customizations.
Check it out...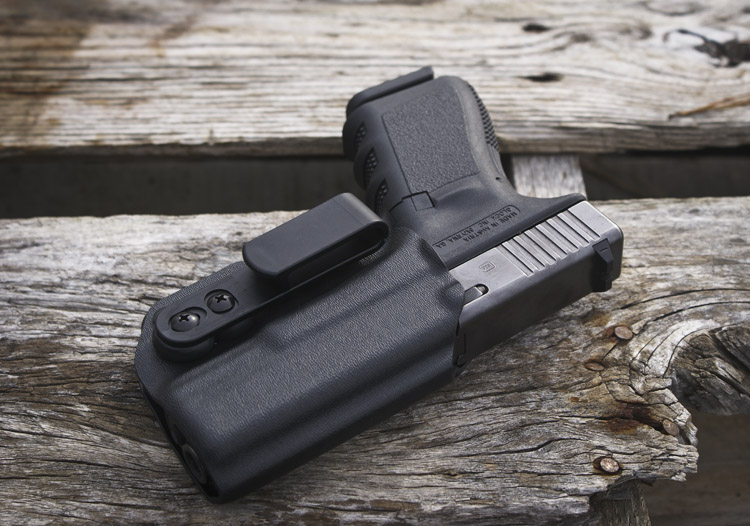 MTO Minimalist- MTO stands for Made to Order. You choose your Firearm, Color & Draw Hand and we'll make it to order using your specs. Shipped in under 3 days.
This new IWB Holster is packed with features, all enabling you to add aftermarket parts without having to purchase another holster.
Each Dara Holster comes standard with an adjustable Military Grade Rubber Retention System, that hasn't changed. The Minimalist offers the same high quality material, precision molded fit, and gold standard polished edges.
Here's what has changed: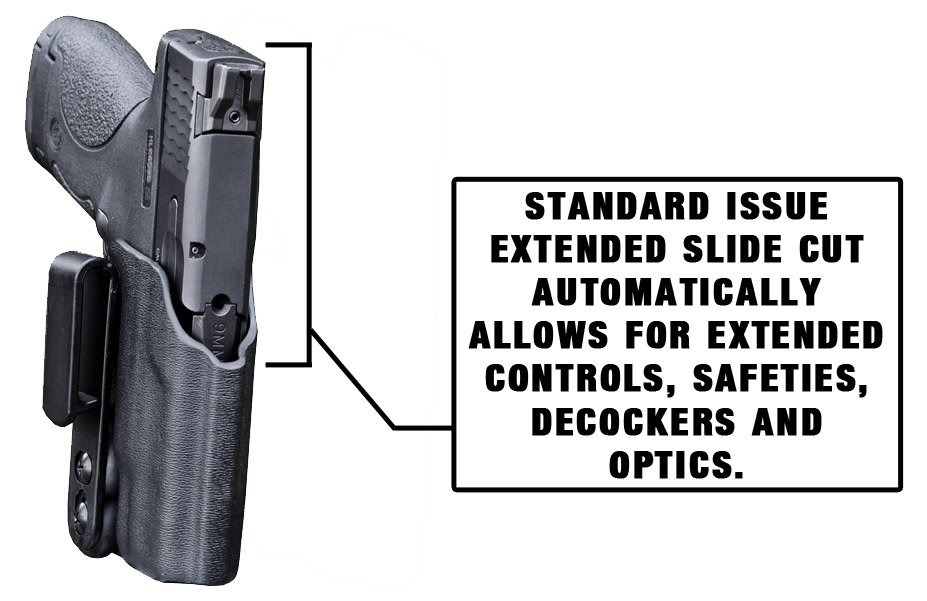 Each Minimalist IWB Holster features a standard low slide cut. This enable a faster draw, and also automatically accommodates most after market add-ons such as extended slide locks, safeties, de-cockers and optics. This means you no longer have to worry about customizing your firearm and how those changes will effect the fit of your holster.
This new design is intended to fit your ever-changing needs.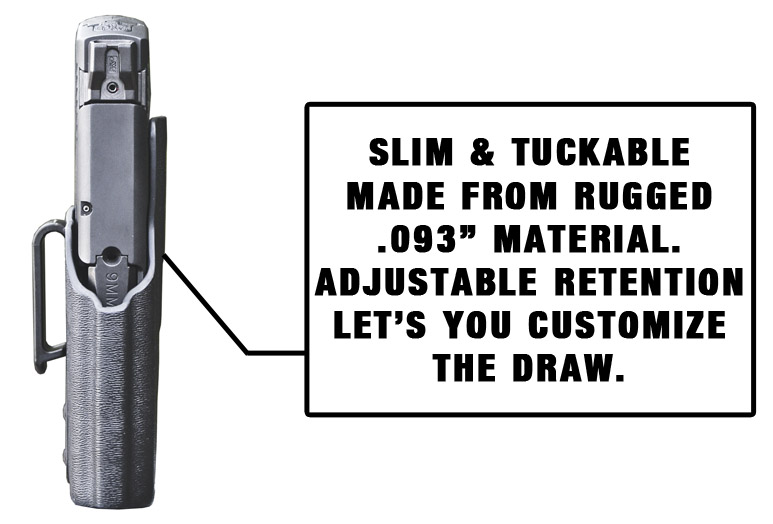 The slim design is a no brainer for Concealed Carry. We make our holsters from the highest quality material, that holds up to not only the stress of daily use, but rigorous physical activity. Making our holsters the perfect holster for any lifestyle.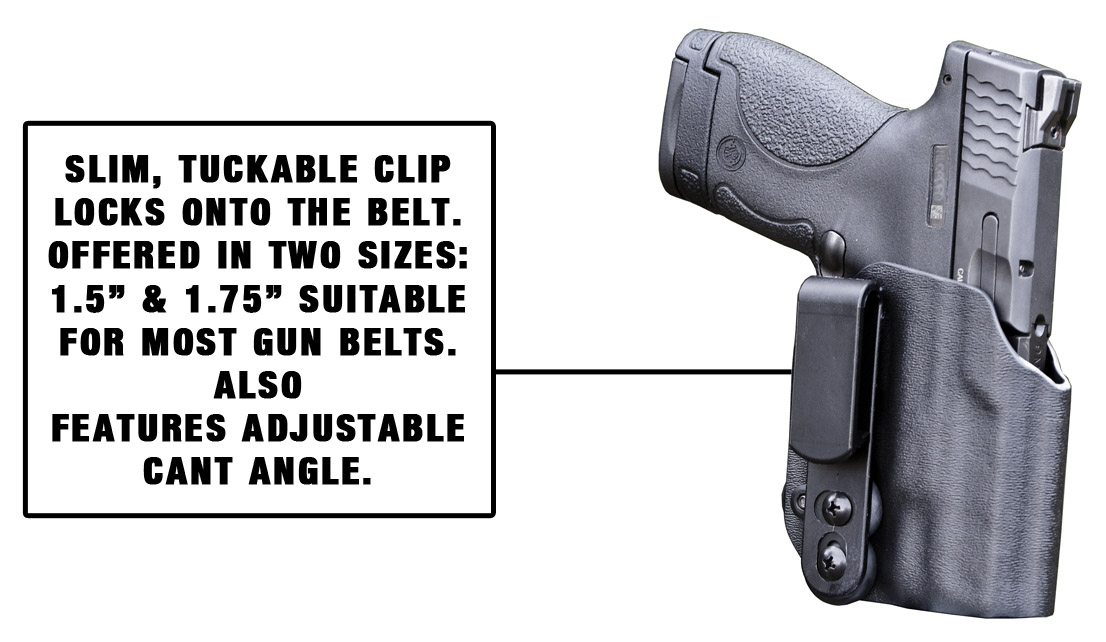 Every Minimalist IWB Holster will come with a slim, tuckable belt clip. These clips come in two sizes, accommodating both 1.5" belts and tactical 1.75" belts. These are the two most popular belt sizes. Please order your clip size according to the exact measurement of your belt. Ordering a larger size will result in movement- something you do not want in an IWB Holster.
Thought the tuckable clip may seem slim, it locks onto the belt with a .25" bottom lip, preventing the clip from coming off the belt.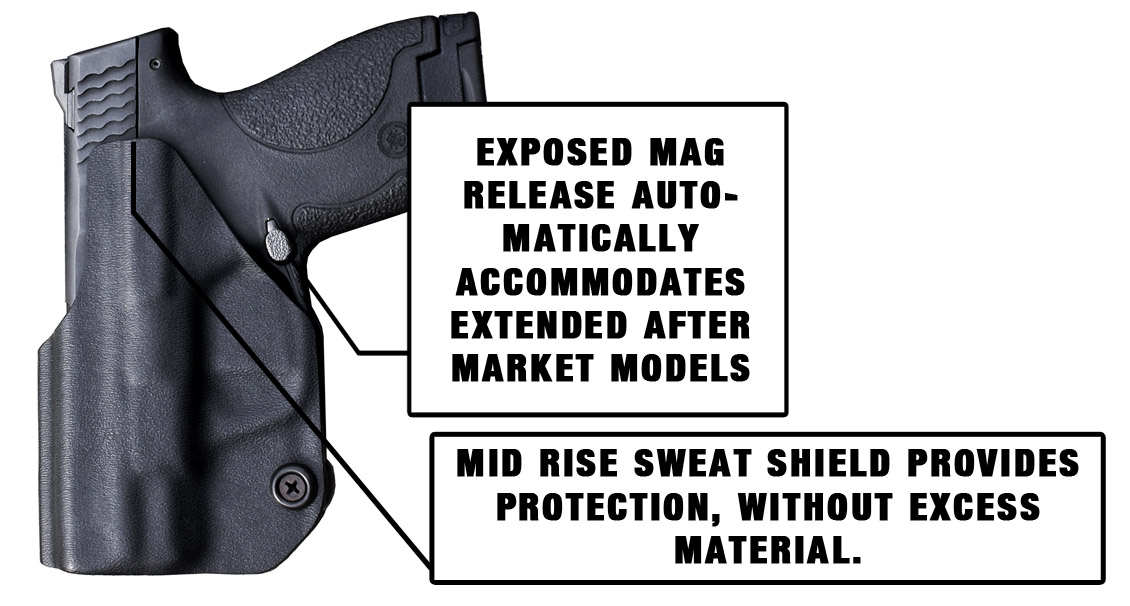 The newly exposed magazine release button (available only on this holster) allows you to perform mag changes will keeping the firearm holstered. This exposure also automatically accommodates extended, switched or ambi mag releases. You no longer have to buy a new holster- or have one altered- when you customize your gun.
A mid rise sweat shield eliminates excess material while still providing protection from the firearm riding against the body.
Overall, this holster is built for those who are in between customizing their carry guns, or those who want a modern, minimalist approach to their EDC.
A new version with Concealment Claw will be introduced later in the month. Be on the lookout for the press release coming soon!
Recent Posts
Checkout this quick video showing you how to install the DM1 Molle Attachment. The DM1 Molle Attac …

Checkout one of our latest videos addressing a common question: What is thread locker? We off …

Whenever we post a video of the ALQD we often get asked, by new shooters in earnest or by online …