Published by Dana on 7th Dec 2017
Updated Ride Height & Cant Angle Chart:
Forward Cant Angles: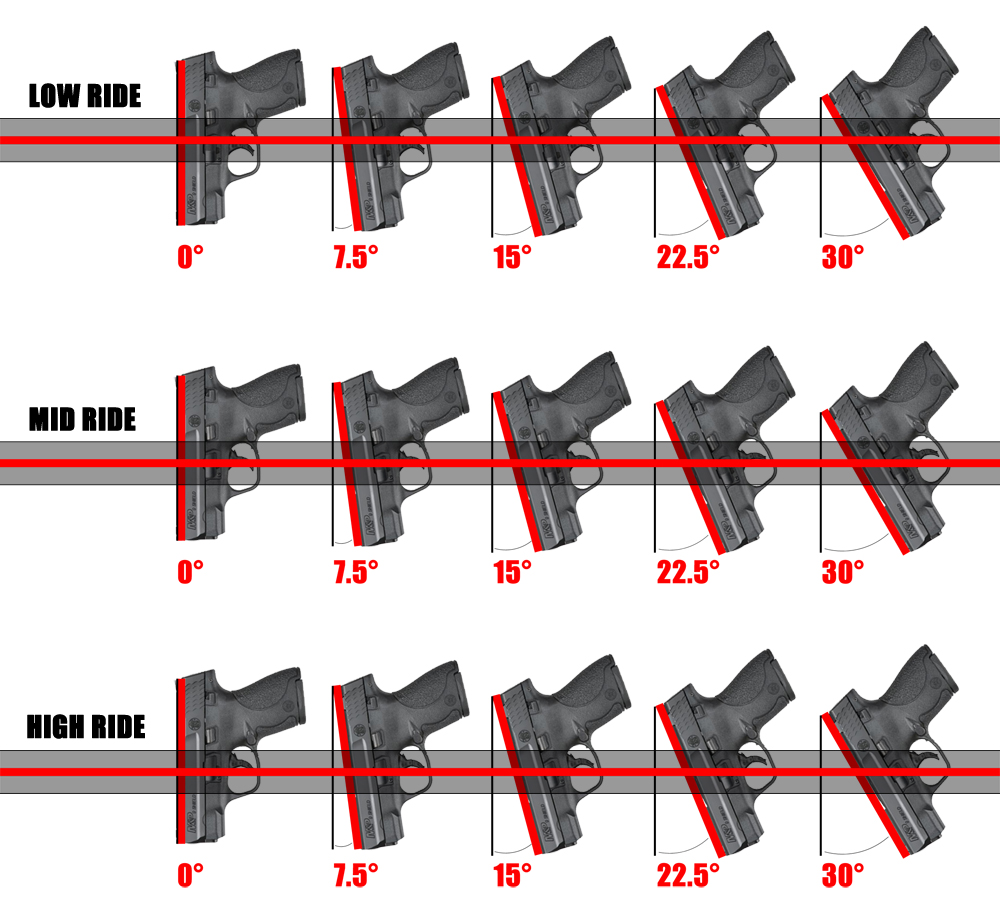 Above you can see each forward cant angle offered, with each ride height available. The thick grey line is a 1.5" belt to scale with the M&P Shield. The diagram shows approximately where the belt sits in relation to the firearm for each ride height & cant angle. The cant angles are measured from the vertical angle of the slide. If your holster is canted forward, the grip will be tilted forward. Please note that Low ride height, while offering deep concealment, does not allow for a full grip during the draw, in most cases. Please consider this when choosing your ride height.
The most common specs for hip carry, is Mid Ride Height paired with a 7.5° Forward Cant.
Reverse Cant Angles: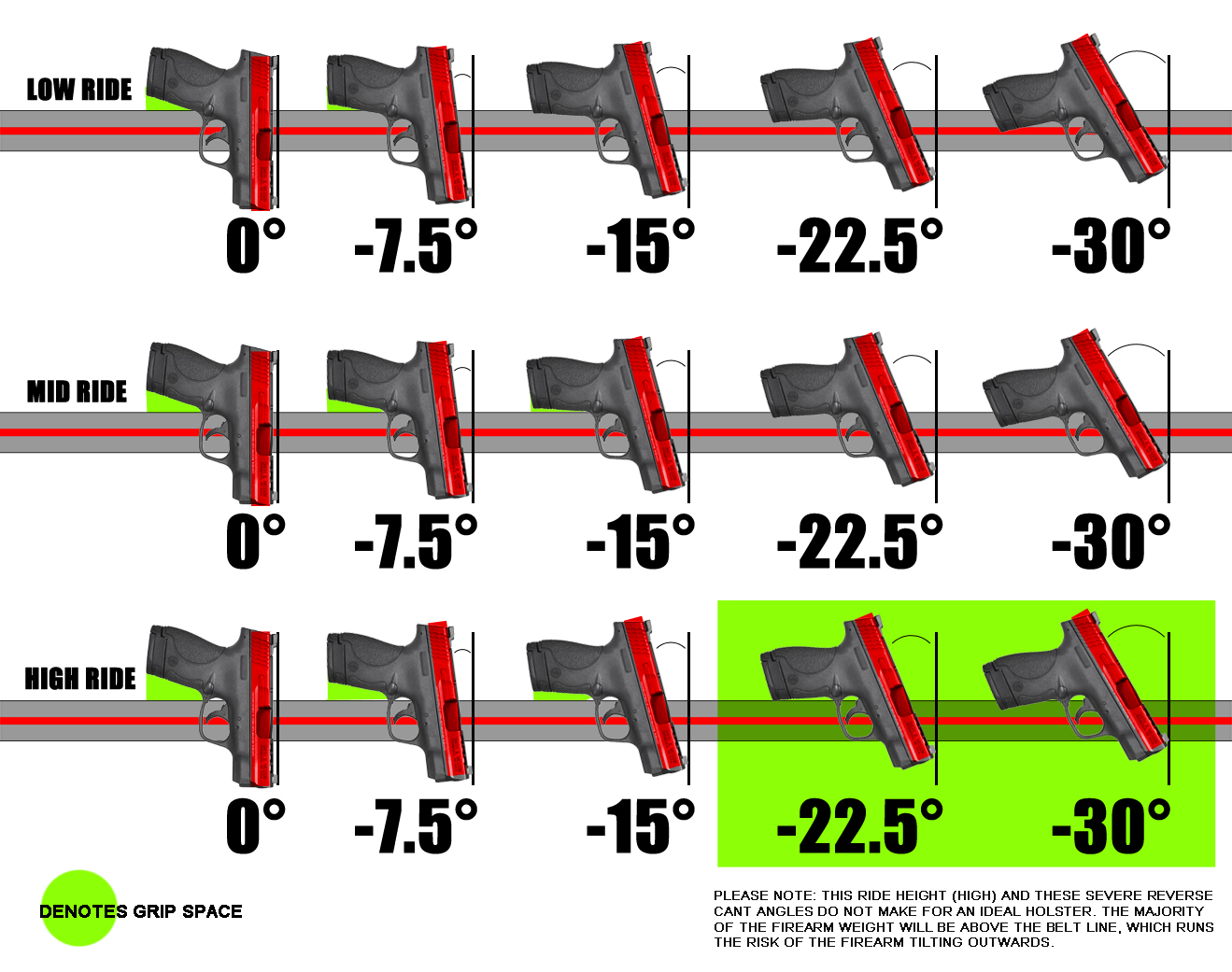 Reverse cant angles can be tricky. They are used in holsters carried at the Appendix Position (AIWB) and holsters carried at the Small of Back with a Palm Out Draw. In most instances, a reverse cant angle will bury the grip, as shown above. The green color highlights the amount of grip space you'll have with each ride height and cant angle. For AIWB (Appendix Carry) Holsters, we highly recommend a Mid Ride Height, paired with a Straight Draw. For Small of Back (SOB) Palm Out we recommend a High Ride Height, paired with a Straight Draw or 7.5° Reverse Cant Angle. With any other set up, you will run into two problems: 1) The grip will be buried inside of the waistband. 2) The placement of the clip will have to be very low on the firearm, running the risk of heavier firearms tilting forward out of the waistband.
If you do select one of the options highlighted in green, we will do our best to accommodate you, but please note that the holster may tilt forward.