Published by Dara Holsters on 30th Mar 2022
Introducing our NEW Leg Strap Adapter. Necessary for the Dara Duty Holsters when paired with ALQD Quick Disconnect System. This adapter allows you to now use the Duty Holster and ALQD with added leg strap.
Check out the video below for more information:
Check out our NEW Leg Strap Adapter.
Originally when our Duty Holster was introduced, we had paired the level 2 holster with our Drop Offset attachment, allowing an optional leg strap. The original set up allow the user to adjust the cant angle, adjust the drop height and was low enough to clear body armor.
When our ALQD Auto Locking Quick Disconnect System dropped, the Duty Holster could adapt to the QD via our Straight Drop attachment, which would drop the holster without further offsetting from the body as the QD already offsets any holster due to its width. Because of the width of the ALQD, the drop offset was not ideal. The Drop Offset, like its name, offsets, so when used in addition to the ALQD it sits too far from the body. After release, we had thousands of requests for an attachment that would allow for a leg strap and still drop the duty holster without drastically offsetting the holster from the body. Thus the Leg Strap Adapter was born.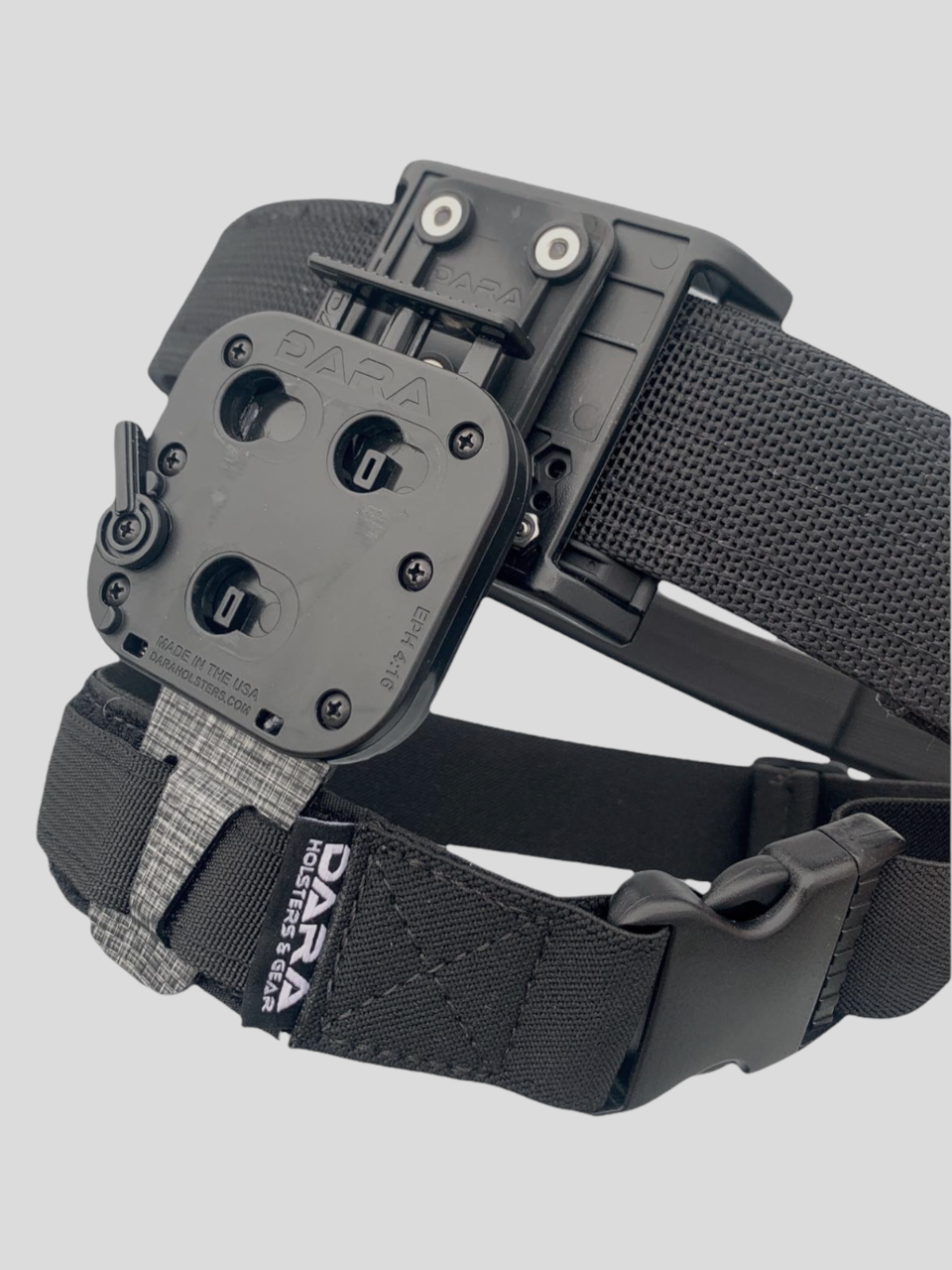 The Leg Strap Adapter mounts between the Straight Drop and ALQD Receiver and allows you to adapt to any 1" wide thigh strap, including our 1.5" Elastic Leg Strap.
Why do you want a leg strap?
Well it's really about your preference. As the Duty Holster is dropped from the belt, if the retention is set tightly it may cause the holster to rise up slightly when drawing. You can, as the video states, train out of it. Or you can purchase the leg strap adapter. It's like having your cake and eating it too!
A special note about the belt used in the video: the Inner/Outer Competition Belt. If you are law enforcement or a competition shooter, this is the belt for you. When paired with our ALQD Quick Disconnect system, this belt allows you to set up all of your gear and leave it there. No more gearing up right before a match, set it up and leave it.
Products in this video...
Duty Holster: https://www.daraholsters.com/Level-II/
Double Loop: https://www.daraholsters.com/double-loop/
Straight Drop Attachment: https://www.daraholsters.com/straight-drop-attachm...
ALQD Receiver: https://www.daraholsters.com/alqd-receiver/
Leg Strap Adapter: https://www.daraholsters.com/leg-strap-adapter/
Leg Strap: https://www.daraholsters.com/1-5-elastic-leg-strap...