Published by Dana on 16th Feb 2017
There she is, the Smith & Wesson Model 637 Airweight .38 Special +P. I got this for Valentine's Day along with a gorgeous J Frame IWB Holster in our Black Leather Texture, shown in the picture below: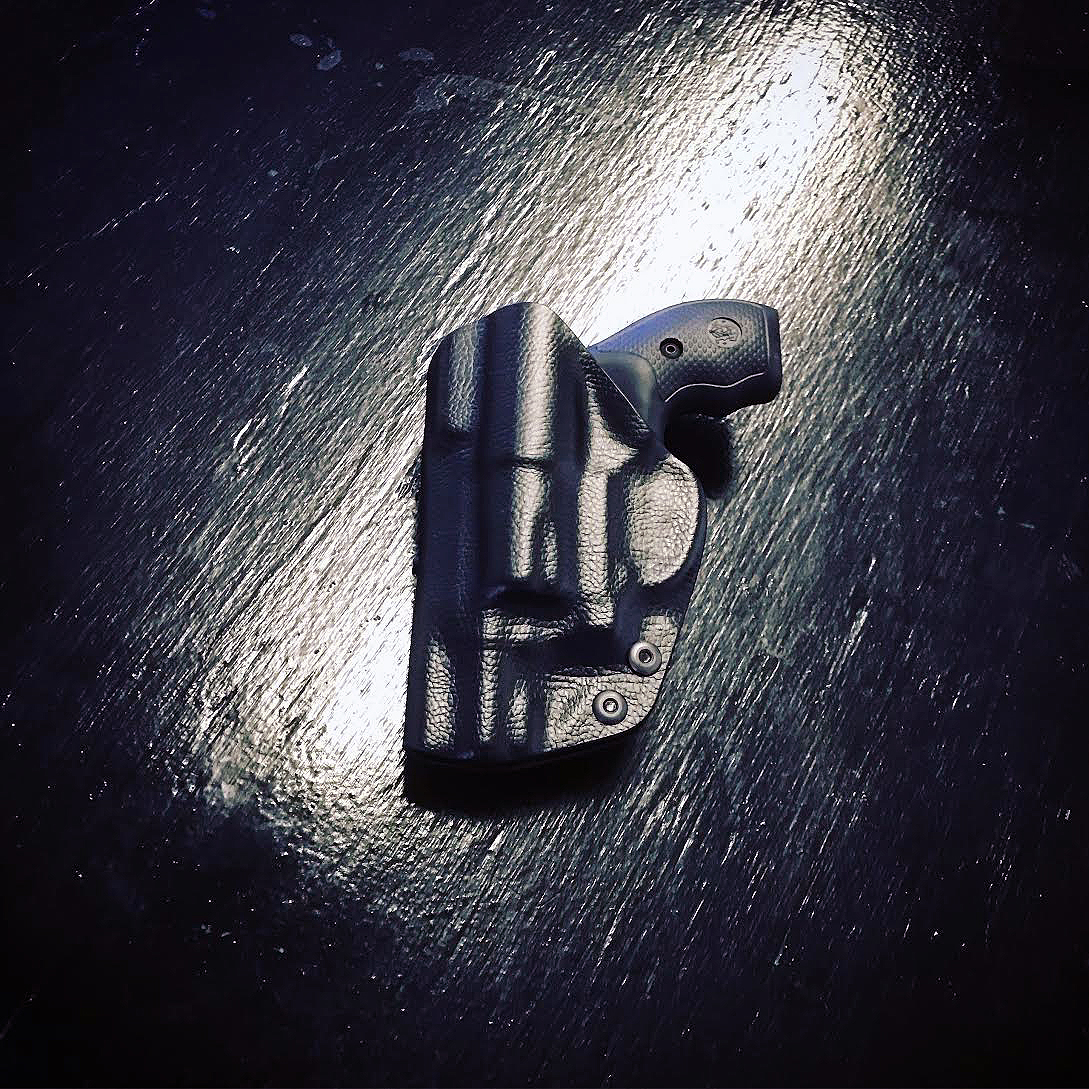 I feel like revolvers belong in these leather textured Kydex sheaths. You get all of the benefits of a modern material with that old school leather look that we grew up with and no break in period. Kydex doesn't hold in any moisture that causes the gun to rust and it won't collapse in areas over time, causing you trouble.
Here are some more shots of our new and improved revolver holsters: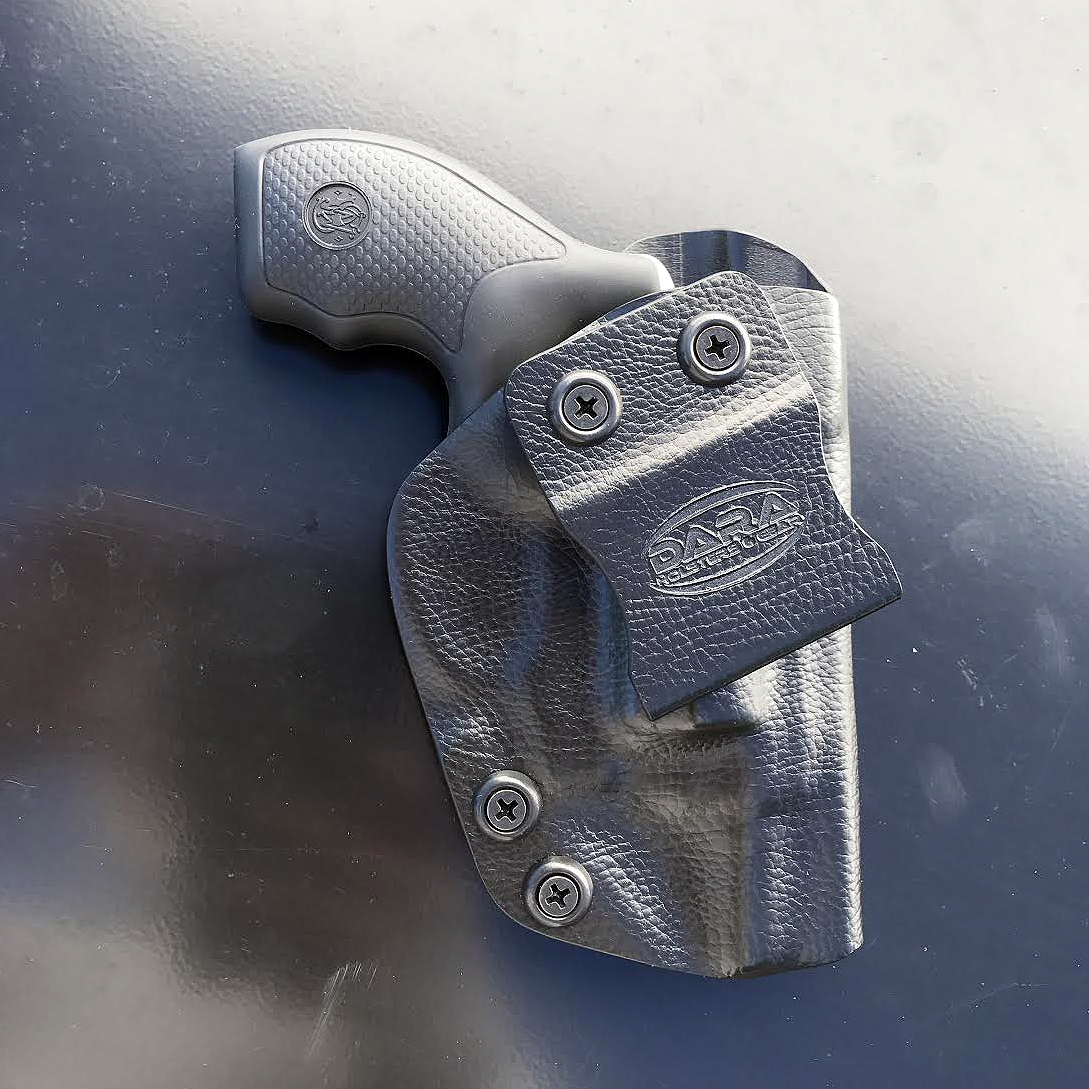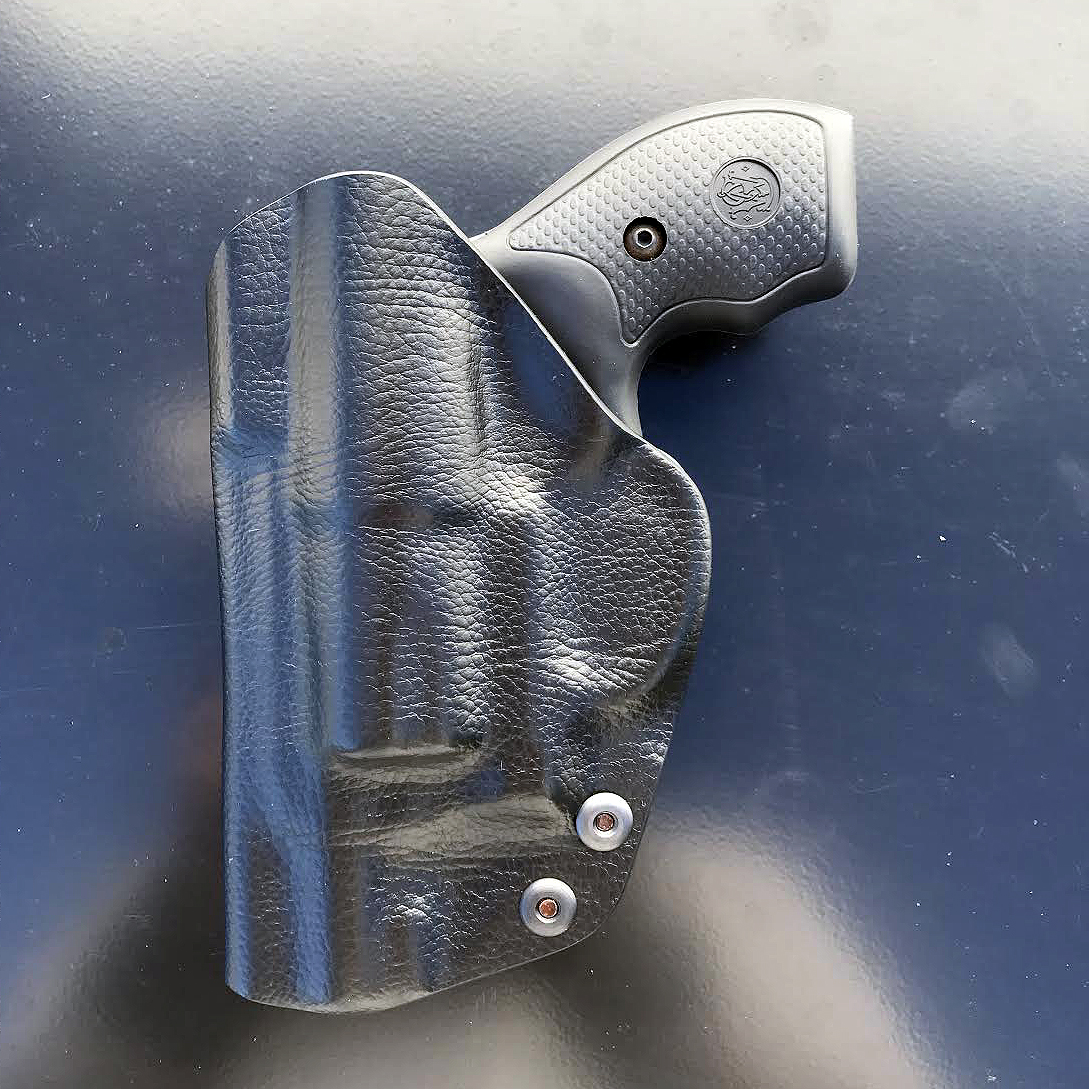 As you can see our J Frame IWB Holsters come with a full sweat guard to protect from pinching and to keep the gun off the body. The smooth feel of this leather texture also allows for carrying without need of an under shirt.
The retention is held in the trigger guard and is completely adjustable. See that red hue in the retention hardware? That's definitely not rust- our hardware is impervious to rust. We get all of our custom hardware sent out to be coated in a thread weld, so that the screws wont back out on you.
The holster shown in these pictures is our Custom Kydex IWB Holster in our Black Leather Texture. It has a mid ride height, with a 15° forward cant angle to be worn at about 5 o'clock.
Here's a couple more shots for your viewing pleasure: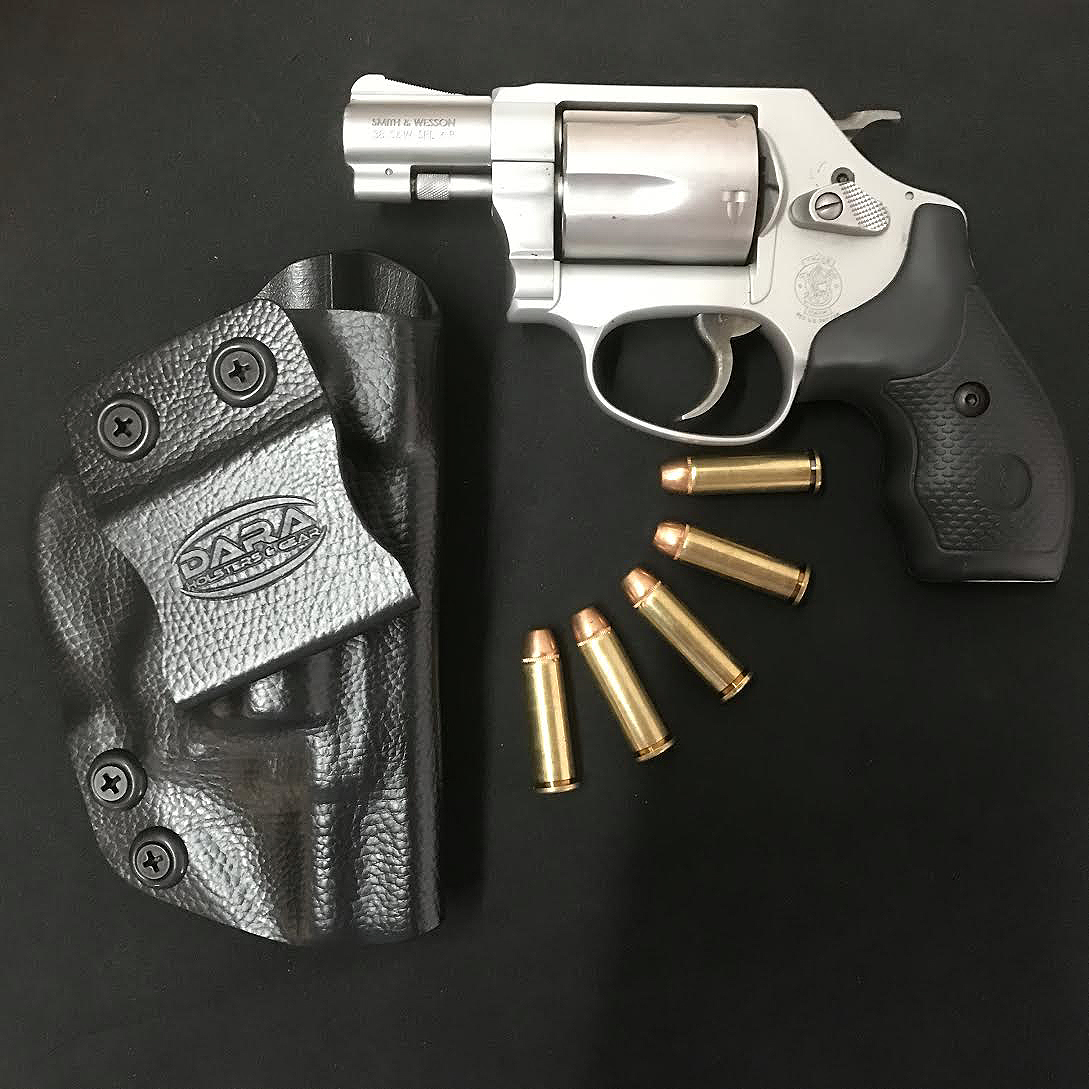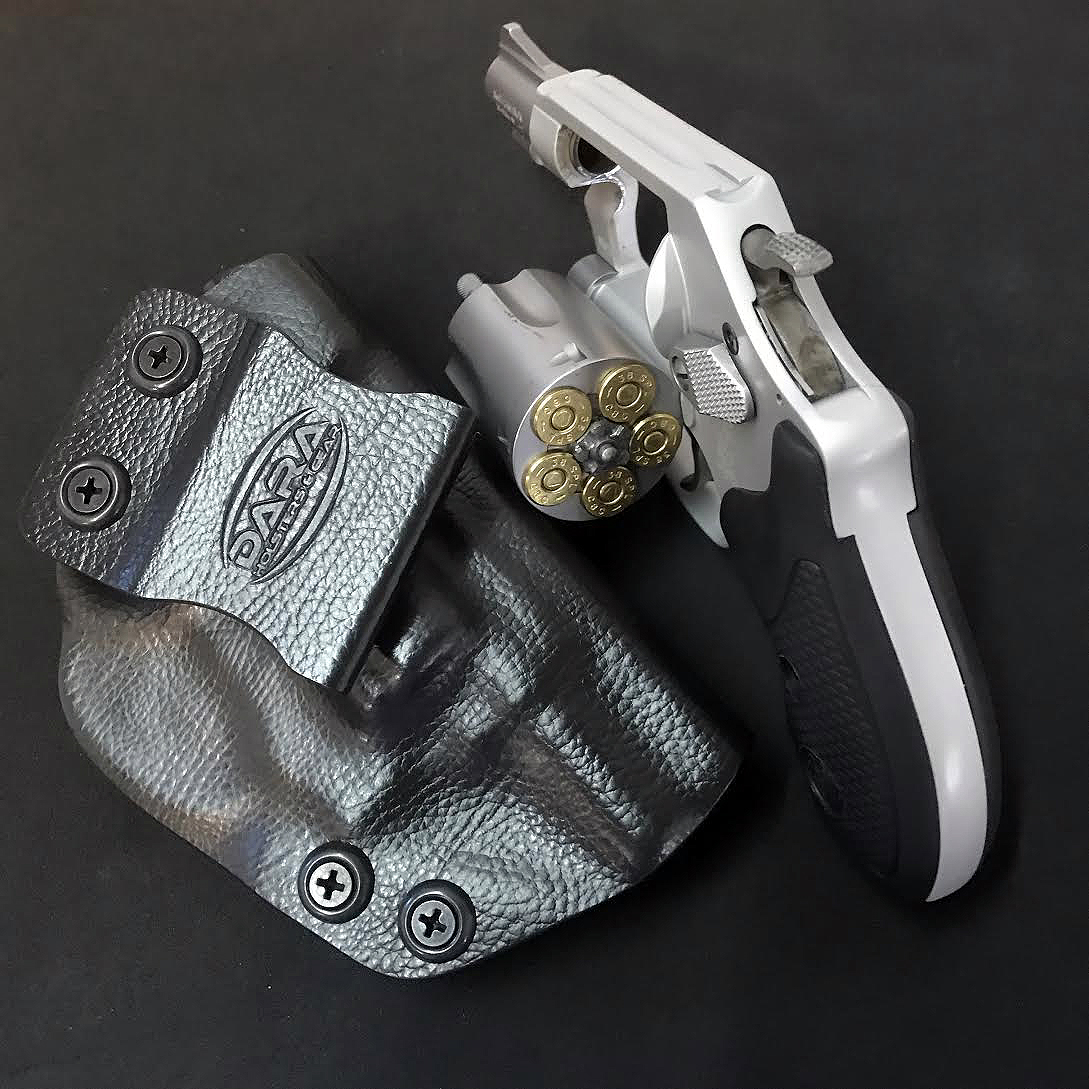 For a great review of this Model 637 Airweight, click here.