Published by Dara Holsters on 25th Oct 2018
The Double Loop Belt Attachment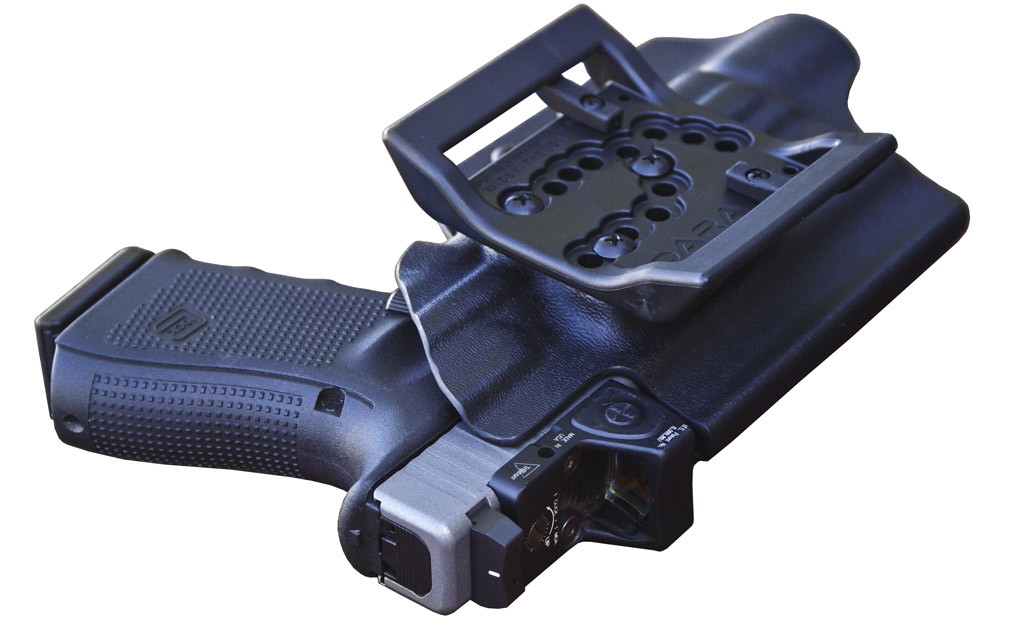 The Double Loop is one of our most recently launched product upgrades. After months of testing and designing, these USA made belt attachments finally hit the market- with a huge welcoming surge of sales!
Features:
Two points of contact to the belt.
The most prominent feature of the Dara Double Loop System is the stability. Two points of contact to the belt allows you to position the holster in any area on the belt, such as the 3:30 spot where a belt loop usually prevents holster placement. The dual contact points also prevent the firearm from tipping outwards, even with fully loaded full sized firearms. The two loops also prevent unnecessary wear and sagging on your gun belt, assuming you have a thick, sturdy reinforced belt for daily carry.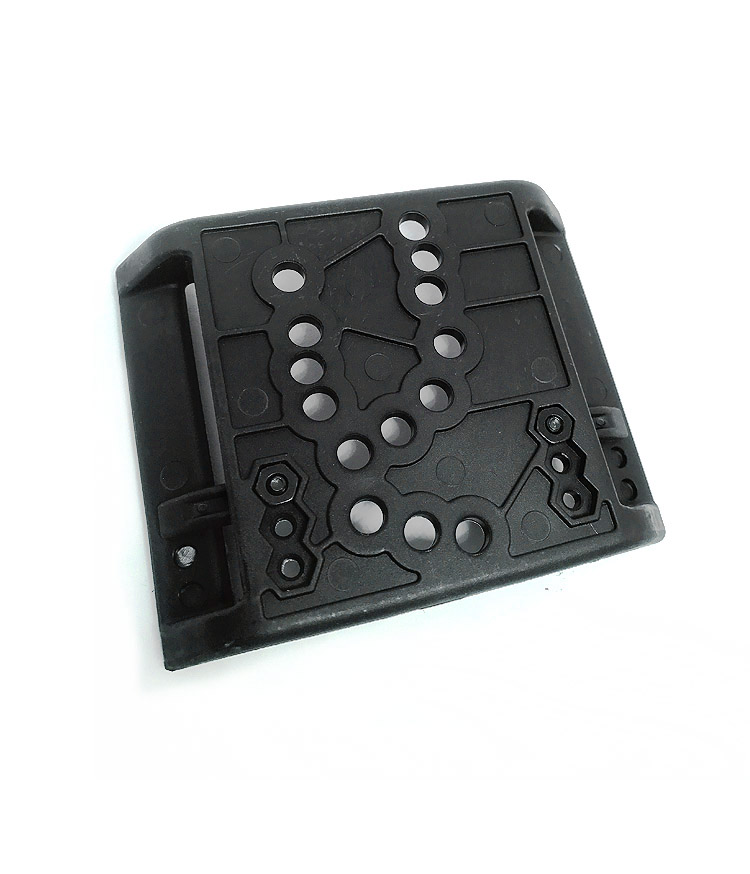 Three points of contact to the holster.
Holsters ordered with the Double Loop as an attachment will be molded slightly different from holsters molded with a standard two-point belt attachment. The hole pattern has three holes to fit the Double Loop, another added stability feature that enhances the open carry experience. Our hole pattern and attachments are all proprietary and are intended and designed specifically for use with Dara products.
Drop Offset Adaptability.
Our Double Loop adapts seamlessly to our Drop Offset attachment. This attachment drops the holster down about 4" for a more natural draw stroke, resulting in faster target acquisition. This attachment is mainly used by competitive shooters, but also used by Law Enforcement officers who need their Duty Holsters to clear body armor. The drop attachment comes with an optional leg strap for added stability.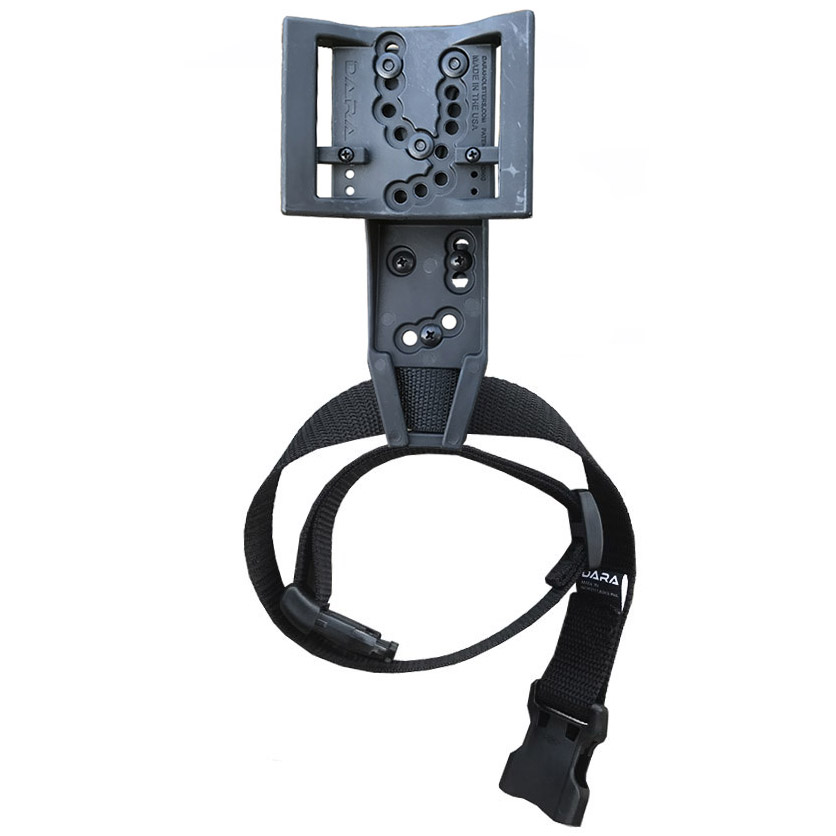 The drop offset can be removed very easily with a Philip's Head Screwdriver. The holster will simply reattach to the Double Loop for a standard everyday carry rig.
Multi-Fit adjustable belt width feature. Will fit 1.5"-2.25" belts.
Another great feature on our Double Loop is the ability to adjust the belt width. You can easily switch from your 2.25" duty belt, to a 1.5" everyday gunbelt in seconds without having to buy an extra attachment. Unlike other attachments similar to our double loop, the tabs that allow for the belt width adjustability have a locking mechanism that won't slip up causing the belt loop and holster to slide around on the belt. This is most annoying during a shooting match, where stability is everything.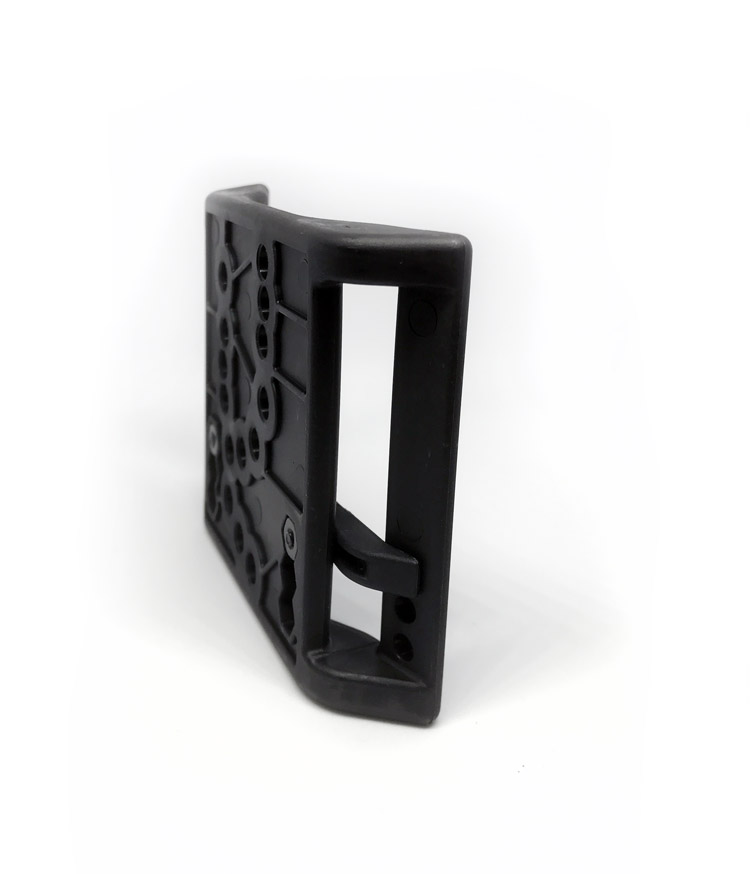 The Dara Double Loop allows you to adjust the ride height of the holster from a high ride to a mid ride in just seconds. All you need is a Philip's Head Screwdriver. Simply loosen the crews on the belt attachment and reposition the double loop for the lower or higher ride height.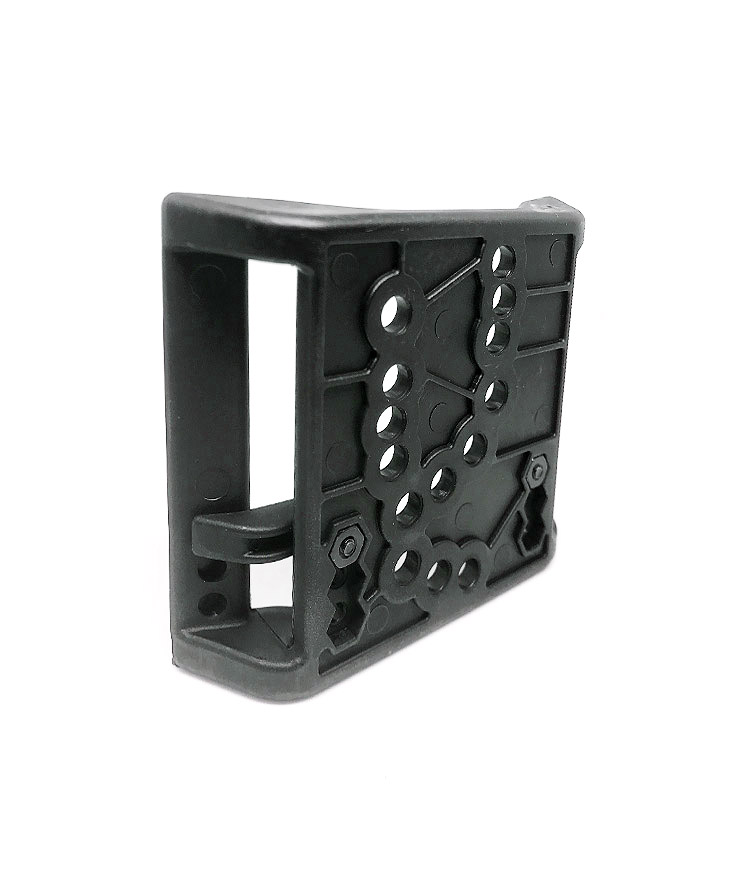 Our Double Loop System allows for full cant angle adjustability. Within seconds you can adjust the holster from a 15° degree forward angle to a 15° reverse angle, whatever suits your needs best! Going from strongside hip carry to crossdraw has never been so convenient and inexpensive.
All Dara products are extensively stress tested for months before going to market. We have so much confidence in our products that we stamp our last name into each and every one of them and back them with a Lifetime Warranty!